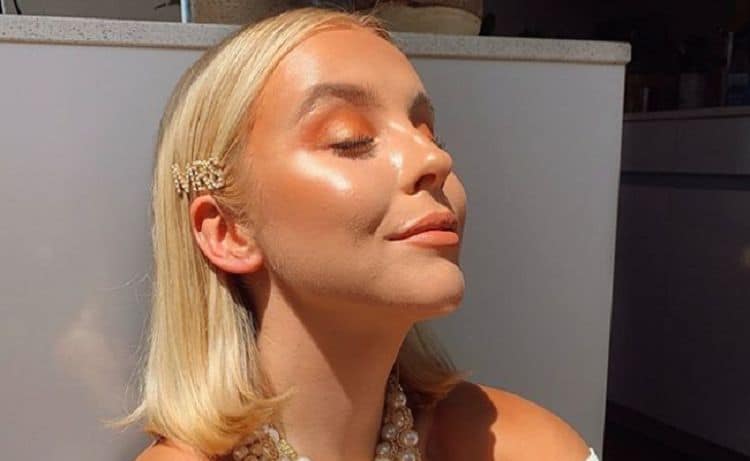 Not everyone is into social media (who??), but that doesn't mean you don't know Chessie King. She's a famous Instagram influencer who has made it big in her career on the social platform. She's got a lot of followers, and her fans and followers love to know as much as they can about her life. From what she's wearing to what she's eating to what she's doing with herself, everyone wants a bit more from her. So, we thought we might just get to know her better.
1. She's Developed Early
There's a lot going on with this young woman, and it's all been since she was about 14. She was very uncomfortable with her body at this young age because she was so much bigger than anyone else. She was tall and a little bit bigger, and everyone would tell her that she looked more like their mothers than one of the kids. That sentiment was difficult on a girl of 14.
2. She Had a Very Unhealthy Vision of Food
Because of what people said about her, she developed an unhealthy relationship with food when she was young. She didn't starve herself, but she did not give her body the nutrition it needed. She didn't eat carbs. She didn't eat after 6 pm. She didn't eat enough. She thought she was fatigued, but it was her unhealthy diet.
3. She's Been a Camp Counselor
We are always reminded of the "Parent Trap," when we think of a summer camp in Maine, and that's what she did growing up. She spent some time in her late teens working in Maine at a summer camp, and it was quite the experience for her. It was during that time that some of the kids in her cabin wondered why she hadn't had any food in a week (she was terrified of the buffet food and didn't do anything but drink water) and that made her realize she was not being a good role model.
4. She Cares for Others
The fact that she cares for others is what helped her learn to appreciate her body rather than shaming it on her own. She didn't want to set a bad example for the kids in her care, and she knew that she had to do better. She's got a big heart, and it helped her make some serious changes in her life.
5. She's Getting Married
She and her boyfriend of three years have decided it's time to tie the knot, and they are so excited about it. She even shared a photo on her Instagram page showing herself in a gown that didn't quite fit in the rear end. She's trying to show fans that she's real, that she's perfectly imperfect, and that nothing is better than that.
6. She's Still Young
Chessie King is a 90s baby all the way. She was born in 1993, so she's got a lot of time to spend in that decade growing up, and we imagine she's got some memories of it. Her official date of birth is June 23, 1993. This makes her 27 as of 2020.
7. She Believes in Believing in Herself
It took her a long time to learn to feel this way, but she's got it down right now. She's learned that it does not matter what any one person thinks of you. It only matters what you think of you. It sounds cliché, and we all know this, but it's so accurate in its simplistic truth that it almost hurts.
8. She's Got a Book
She's officially made it as an author, and we love that about her. She's a woman who has a book called "Be Your Own Best Friend," and we think that we all need to grab a copy of it. She did a killer job reading an excerpt via Instagram for her fans. Do yourself a favor and go check it out.
9. She's Married Her Friends
No, not to her friends. She actually officiated her friend's wedding in Greece, and it was amazing. She also claims that her work as on officiant in Greece, wearing a gorgeous pink suit overlooking the water, was not illegal but it was not legal. We don't know what that means, but we love it.
10. She's a Proud Sister
Her social media page is filled with beautiful and inspiring photos, but one that sticks out to us is the one she posted when she was only four and her sister, Bree, was born. She was holding her sister and loving her like it was her life's mission, and we can see the love. She's so awesome.
Tell us what's wrong with this post? How could we improve it? :)
Let us improve this post!