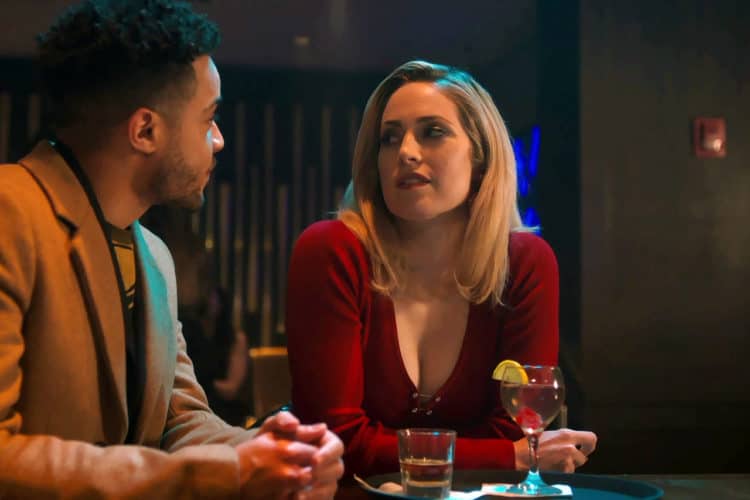 Charlotte Sullivan was just a teenager when she made her on-screen debut. Although growing up in the entertainment industry can be very challenging, Charlotte managed to overcome all of the obstacles to build a solid career as an adult in the industry. Charlotte's ability to play a variety of characters has opened the doors for lots of opportunities for her over the years. Many people will recognize her best from her role in shows like Rookie Blue, Chicago Fire, and Mary Kills People. Most recently, she has been getting a lot of attention for her recurring role in Law & Order: Organized Crime. Here are 10 things you didn't know about Charlotte Sullivan.
1. She's Canadian
Charlotte has been involved in lots of American productions over the years, which has probably resulted in people assuming that she's American. However, Charlotte is originally from Canada and she was raised in Montreal and Toronto. Her acting career eventually brought her to the United States, but she will always consider Canada her home.
2. She Has More Than 60 Acting Credits
Getting into the entertainment industry is an accomplishment in itself. Staying in the industry for more than 20 years is even more impressive. Charlotte has managed to do both and her resume reflects that. To date, she has 63 on-screen credits and there's a good chance she can reach 100 within the next few years.
3. She Got Her Start In A Music Video
Charlotte's first professional acting job was in a music video for Liza Minelli. During an interview with TV Insider, Charlotte discussed her experience on the set of the music video. She said, "I was an extra. She sat on the floor and helped us learn the lyrics to the song in English and Spanish. It was done for an AIDS foundation, because she had lost so many friends, and everyone did it for free. It was magical for a little arts kid like me."
4. She's A Wife And Mother
Charlotte's career isn't the only area of her life where she's had lots of great things happen. Things in her personal life have also gone well for her. In 2010, she married actor, director, and producer, Peter Stebbings. The couple has one child together, a daughter who was born in 2015.
5. She's A Photographer
Acting isn't the only area of the arts that Charlotte is passionate about. She also finds great joy in being on the other side of the camera. She studied photography while in college and her work has been published in Stain Magazine. Unfortunately, we weren't able to find any images of her work.
6. She Had An Allergic Reaction While Filming Chicago Fire
Being cast in Chicago Fire was one of the most exciting opportunities of her career. She had a great time on set, but she also found herself dealing with some annoying allergies. Charlotte told Huff Post, "I was having really bizarre allergic reactions during the course of filming. The day before we shot our skating scene I woke up and my eyeballs felt like they had been sewn together with needles. I had to go on steroids which kind of turn you into a bit of a demon…"
7. She's A David Bowie Fan
David Bowie is widely considered one of the most influential musicians of his generation and many were saddened by his passing in 2016. Charlotte, who was always a fan of his work, was quoted saying, "I was obsessed with David Bowie – still am. He's a babe, a total babe. His music is killer; his visuals are beautiful."
8. She's Not Really Into Social Media
Throughout her career, Charlotte has built a very dedicated fan base that includes people from all over the world. A lot of those people would probably love to be able to follow her on social media, but unfortunately, social media isn't really Charlotte's thing. She doesn't have verified accounts on any platforms.
9. She Struggled With Postpartum Depression
Becoming a mother is one of the best things that has ever happened to Charlotte, but it didn't come without its struggles. Shortly after the birth of her daughter, Charlotte began suffering from postpartum depression. While talking to Huff Post, Charlotte said, "Just to be clear I never lost my connection with my daughter. I know some Moms who experience that and that must be extraordinarily painful. I simply lost my connection with myself. After you have a child everyone wants to come over and meet your baby and I just didn't want to be seen."
10. She Would Love To Live In A Treehouse
With all of the years that Charlotte has spent in the entertainment industry, most people probably figure that she's used to living a lifestyle full of luxury. In reality, though, Charlotte is the kind of person who loves the simple things in life. One day, she would love to live in a treehouse far from the rest of the world.
Tell us what's wrong with this post? How could we improve it? :)
Let us improve this post!