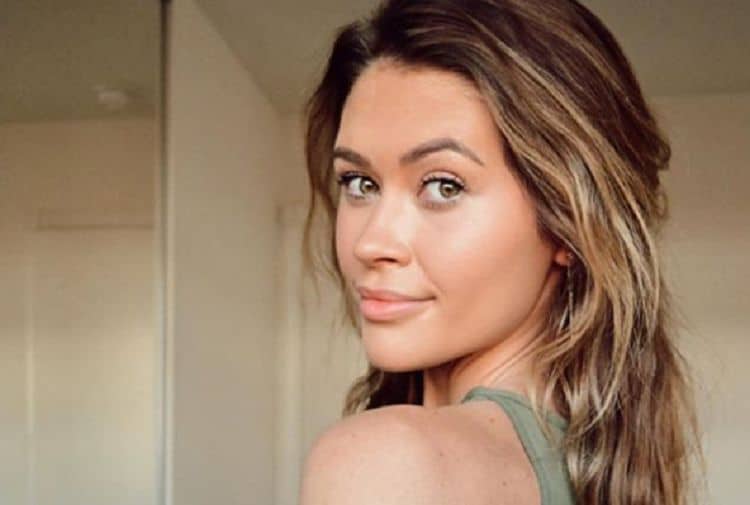 If you are a fan of The Bachelor then you are familiar with the current season's drama as well as the name Caelynn Miller-Keyes. The ongoing feud with Hannah has been growing for weeks, and the producers of the show seem content to let things play out to their Hatfield and McCoy conclusion. For now, we will take a closer look at the life of Caelynn Miller-Keyes and clue you in on 10 things you didn't know about her.
1. She originally hails from the state of Virginia.
Despite any rumors you may have heard, she actually from Virginia and would later be a transplant to neighboring North Carolina. One reason for the move is the same as many young people move — landing a well-paying job.
2. Her current address is Asheville, North Carolina.
There is nothing that suggests Caelynn is ready to pick up and move anytime soon, but after landing a position as a social media consultant her future looks bright. Of course, it is obvious that her perfect future has nothing to do with Asheville or consulting, but to marry Colton and making Hannah regret they ever met.
3. Caelynn is much more than a pretty face.
It is also obvious that Caelynn is easy on the eyes. But she is also educated and smart. That position as social media consultant wasn't a gimme but earned after she graduated from Virginia Commonwealth University with a degree in Broadcast Journalism. Given the current state of broadcast journalism her choice of career was both risky and optimistic — which may tell you a bit more about her.
4. In 2018 she was awarded the title of Miss North Carolina.
Quick to see an opportunity, Caelynn went for the roses of a different type. That would be only the beginning of her journey, as she then went on to compete for the title of Miss USA. Her journey ended there after finishing as First Runner Up, but a different kind of journey would begin that would continue on The Bachelor.
5. She loves to travel.
It might be that Caelynn started her love for traveling when she moved to North Carolina, which is actually a good starting point if you want to meet new people. This is one of her favorite reasons for traveling, and seeing that Virginia and North Carolina are neighbors the cultural adjustment probably wasn't very stressful. Now she says that she travels for a living, kind of, which fits in well with her education. Besides all this, she says she is at her happiest when traveling.
6. Her travels have been global and led her to love!
Not many people have the opportunity to travel to Japan let alone be carried away enough to pursue a romantic interest there, but Caelynn did. To make it more interesting it was a first date! The details of how and why the two met appears to be a personal secret, but it was not far from Japan — Thailand — where she had her heart broken. One weird note: you have to go through the Philippines on Philippine Airlines to go between the two points as there are no direct connecting flights.
7. Hardship #1 — She suffered from a yet-to-be-disclosed illness as a child.
The unknown medical malady was so sever it threatened her ability to simply walk. Doctors gave her a slim 10 percent chance of ever walking. The great news is that she overcame the challenge and as you can see, is up and gracing the screen in competing for Colton.
8. Hardship #2 — She was sexually assaulted while in college.
If you were paying attention to the Miss North Carolina competition you would already know this because she related a story about how she was sexually assaulted by two college students she knew well. This was part of her introductory video, and she came out the other side determined to succeed and overcome the trauma. She now is an advocate for sexual assault survivors like herself.
9. She knew Hannah before the two would compete on The Bachelor.
They would meet during the Miss USA competition and were actually roommates! How is that for a way to meet your future enemy? The rift apparently was created when Caelynn won First Runner Up and Hannah didn't even place. It's not clear whether Hannah is a sore loser or Caelynn flaunted her "victory" a little too much, but whatever went on the two are more likely to be involved in a catfight than a congratulatory hug.
10. In the early going, Caelynn was Colton's first choice for a kiss.
We want to end on a positive note, so we go to the moment when Colton met the contestants and Caelynn was wearing her Miss North Carolina sash, which also had "Miss Underwood" inscribed on it. Colton was impressed enough by the first impression to land his first kiss on her.