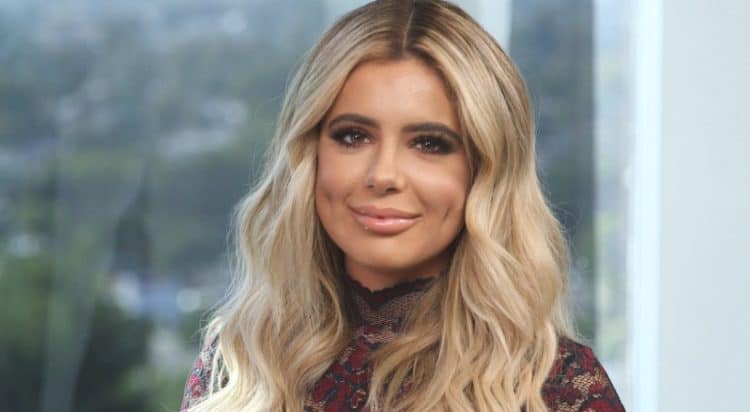 There's an entire world out there that wants to know about anyone and everyone that wants to step into the spotlight so long as they're someone worth watching and drooling over. Apparently Brielle Bierman is one of those individuals as she has made a number of lists and been the subject of many articles throughout the length of the internet. You could ask why and you could ponder just how with so many personalities and celebrities out there that she made the cut, but then you'd have to divulge the secret of why some people begin to trend up and why some get left in the cold for a while. If you let those secrets out then you might just have gossiped yourself out of business. It's easier to assume that some people know how and when to make noise and others just seem to be caught unaware when it's time to make their presence felt.
Here are a few things you might not have known about Brielle.
10. Brielle became popular for posting "belfies."
Called 'belfies' apparently, these are just what they sound like, pictures of her rear in various attire that were sent out on Instagram for people to see. Now it's great to have the type of body confidence that she must possess, but after a while anyone's backside seems to be kind of boring no matter what's covering it. Plus, was she making a statement that this was her good side?
9. She starred with her mother on The Real Housewives of Atlanta.
This got her some attention as well but not as much as her belfies did apparently since people were all over those. The strange thing about society is that they'll pay attention to the strangest things sometimes and let anything that really deserves some attention slide to the side.
8. Her profession lists her as a model.
Models certainly seem to make a lot of money if they have the right kind of contacts and hook-ups or if they're able to show something to the camera that makes people love them. It seems like a very demanding world to exist in though.
7. There's not a lot of information on her on the internet.
There's enough to do an article here and there but whatever she's done in her life there really isn't much that can be said as it seems that she might be free of any controversy, which is iffy to say the least, or she just doesn't talk to the press much.
6. Any details about her biological father are pretty much unknown.
There have been rumors and gossip that have gone around but her relationship with her stepfather has been good enough that no one has really paid much attention since he's taken care of her and done his best to build a working relationship that benefits them both. That's something positive that can be said at least since it's a step in the right direction for any person and their step-parent.
5. She apparently has a net worth of $1.5 million.
From her time on the shows she's done and on the runway she's amassed a small fortune of her own and yet it would seem that living a lifestyle that drains a lot of it away she'd need to rely on bigger and bigger paychecks in order to support herself. If she can make the money though then so be it.
4. It's been rumored that she has had more cosmetic surgery than she admits.
There have been rumors that she's gone under the knife for operations other than the lip injections she's admitted to getting, but she's firmly denied them in the past. It'd be best to see a picture of her before and one after just to make that kind of estimation since that would make it hard to deny since a pleasing rump doesn't grow on its own once you're fully grown.
3. She was with Red Sox pitcher Michael Kopech at one time.
The issue here was that their schedules kept them apart since her photo shoots and his practice and game schedules didn't align as they wanted all the time so it became a case of not seeing one another that often. Their relationship just ended in March of 2018 apparently.
2. Her social media following is simply massive.
When it comes to Instagram her following is up in the millions since of course as a model you would kind of expect this. The number of people that want to know what's going on in her life, her days, and anytime in between are seemingly endless, though it would kind of seem that a lot of them are possibly hanging around for her belfies.
1. She seems to enjoy her privacy.
This could be why you don't see a whole lot of information on her. Even models like to have their time off since they spend a great deal of their life in front of the camera.
It's hard to know where to stand with a woman like this as far as being impressed by her or just moving on. But in truth she's at least a little bit inspiring, until the belfie thing.