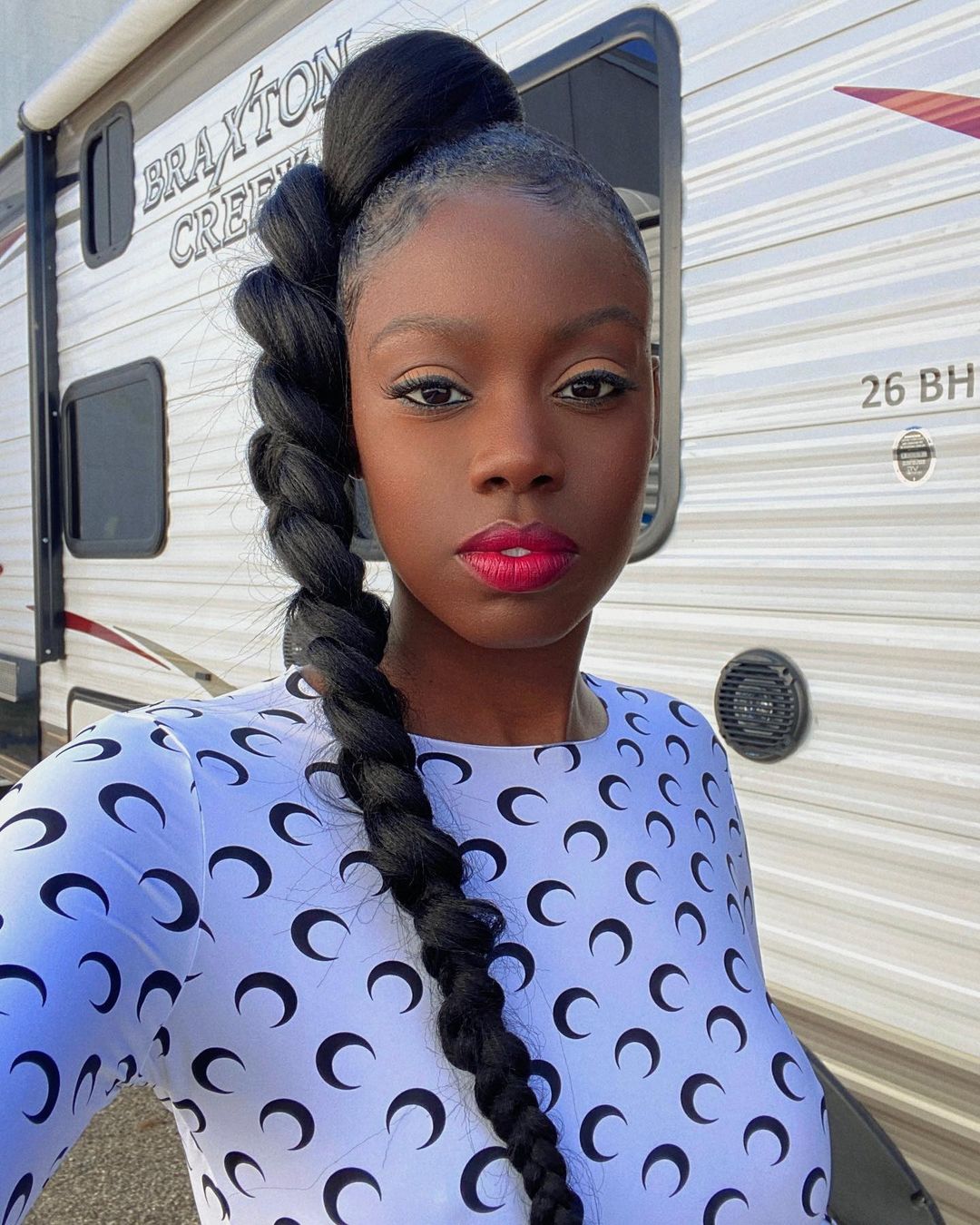 With an undeniably strong on-screen presence and plenty of talent to go along with it, Birgundi Baker is truly a star. Since making her on-screen debut in 2016, Birgundi has been working her way up to bigger roles. In 2018, she got a huge break when she was cast as Kiesha in the popular Showtime series The Chi. Although her character played a relatively small role in the show's earlier seasons, she has become an integral part of the cast for the last couple of seasons. More screen time means that more people have gotten the chance to experience Birgundi's talent, and I think it's safe to say that she's a fan favorite. Keep reading to learn 10 things you didn't know about Birgundi Baker.
1. She Is Originally From North Carolina
Birgundi Baker is originally from North Carolina although she eventually moved to Chicago. From what we can tell, she still lives in the Chicago area. Being in Chicago has afforded her some great acting opportunities. In addition to The Chi, she has also been in Chicago P.D. and Chicago Med.
2. She Went to an HBCU
Historically Black colleges and universities have been a major part of the Black American community for well over 100 yers. Birgundi is extremely proud to be part of that legacy. Birgundi is a graduate of Howard University in Washington D.C. where she earned a degree in musical theater.
3. She Loves Fashion
Birgundi may not be a model, but she definitely could be. She has a great sense of style and she loves being able to express herself through passion. Whether she's attending an industry event or enjoying a night out with friends, you can bet that Birgundi is going to show up and show out.
4. She Likes to Travel
Not only has acting given Birgundi the chance to live out her dreams of being a performer, but it has also allowed her to have some awesome experiences. Among those experiences has been the chance to travel. In addition to traveling across the United States, Birgundi has also visited other countries such as Mexico and Jamaica.
5. She Is a Proud Mom
If there's one thing Birgundi has in common with her character on The Chi, it's that she's a dedicated mother. During an interview with Currant Mag, Birgundi said, "My biggest accomplishment is my daughter. I was in college when I gave birth to her. The birth of my daughter sparked an ambition that pushed me to seek more opportunities. She is smart and confident and I take credit for that! (Lol). Watching someone you've created grow into their own person is very fulfilling".
6. She Is a Dancer
Acting is what most people know Birgundi for, but she is also a talented dancer. In fact, when she first arrived at Howard she decided to major in dance because she was nervous about auditioning for the musical theater program. However, despite her love for dance she ultimately decided to make the switch.
7. She Hopes to Work Behind the Scenes One Day
At this point, Birgundi has spent her entire time in the entertainment industry working in front of the camera. Eventually, though, she hopes to experience what it's like to be on the other side. Birgundi told Rose and Ivy Journal that she wants to get into writing and directing one day.
8. She Is 30 Years Old
When The Chi started in 2018, Birgundi was playing a high school student. However, what most viewers don't realize is that her high school days were a thing of the past. Birgundi is currently 30 years old and she will be turning 31 in March of 2023. Thanks to her youthful appearance, she'll be able to play younger characters for many years to come.
9. She Is Fairly Private
Birgundi has been in the spotlight for more than five years, but she has never been the kind of person who likes sharing her every move with the world. She has chosen to keep most of the details of her personal life to herself and prefers to keep the spotlight focused on her work as an actress.
10. She Enjoys Meditating
It's no secret that the entertainment industry can be a very hectic place which can make it difficult for those who work in it to stay grounded. Birgundi likes to meditate as a way to keep herself centered and it's also been a beneficial tool to use when she's trying to get into character. Meditation was particularly helpful when she was preparing for Keisha's journey of being kidnapped and assaulted.