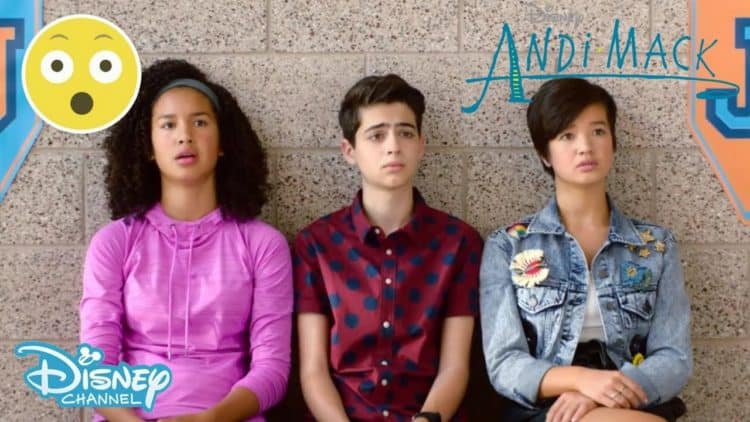 What do you know about Andi Mack? If you're like most people who don't have kids, you're probably scratching your head and wondering who the heck Andi Mack is. That being said, you probably know exactly what the name refers to if you do have kids running through the house. As it turns out, Andi Mack isn't an actual person, by instead a television show that airs on the Disney Channel. If you're curious, you can learn 10 more things about the show right here. All you need to do is read through the article.
1. The show is titled after the main character
Andi Mack is actually the name of the main character in the show. This character is a female, hence the reason her first name is spelled with an "i" instead of a "y."
2. It follows a group of friends as they navigate junior high
There's nothing easy about going to junior high school. You're at a point in your life where you're trying to fit in, yet at the exact same time, you're trying to figure out who you really are and establish a sense of individuality. The show follows these friends as they go through junior high and all the challenges that it can bring.
3. The show has won a number of awards for being innovative in its storytelling
This is a show that hasn't been afraid to push its boundaries, so to speak. There is a certain amount of risk there, there's no doubt about that. However, that risk has paid off and the show has now won a number of awards for the story that has been weaved for these characters.
4. It's listed as number one in its time slot among the targeted demographic
Clearly, this is a show that is for a particular age group. As it turns out, people that are actually in junior high school have grown to love the show, so much so that it's now listed as the number one show in its time slot among this particular group of individuals.
5. One of the main characters is openly gay
What are the reasons that this show pushes its boundaries is because a main character on the show is openly gay. This is a first for a Disney show and clearly, it's something that resonates with people you are able to identify with what it must be like to be going through Junior High and be different at the same time.
6. The show had more viewers than ever when the character came out to those around him
As a matter of fact, the viewership for this show surged during the time that the episode centered around the character's decision to come out to those around him. The show has always been popular and remains so to this day, but it has never seen as many viewers as it did during this time.
7. The cast has developed strong friendships with each other
Obviously, when you have people that star on the same show for a number of seasons, they have a tendency to grow close to one another. This is especially true when they're dealing with some very dramatic moments in that show. The same is true with this particular cast. Over the course of three seasons, they've all grown very close to one another. This only serves to make each episode that much better because you can see that chemistry that exists both on and off the screen.
8. Initially, there were concerns about some of the plot lines in the show
It only stands to reason that when they were developing the show, some people had concerns about certain plot lines, especially with regard to having a main character that's openly gay. This is something that Disney isn't accustomed to doing and there were plenty of people in the boardroom that were nervous about the idea of putting such a story into one of their shows. Fortunately, the gamble paid off in a big way.
9. It took an entire season for some of these stories to fully develop
Even though Disney was being bold in their decision to incorporate a character that was gay, they allowed things to develop slowly. In fact, that particular storyline developed over the course of more than one season. During the entire first season, viewers knew that he was gay but there wasn't a big decision to have him come out to everyone until the second season. This was largely to gauge the opinions of audience members and allow them to let that story to take its course without derailing the entire show in the process.
10. It's a ground-breaking show that has made history regarding how Disney does business
This show marked a lot of firsts for Disney and now, the show has made history with the company for being the one to trailblaze so many areas that Disney had purposefully avoided up until then.
Tell us what's wrong with this post? How could we improve it? :)
Let us improve this post!