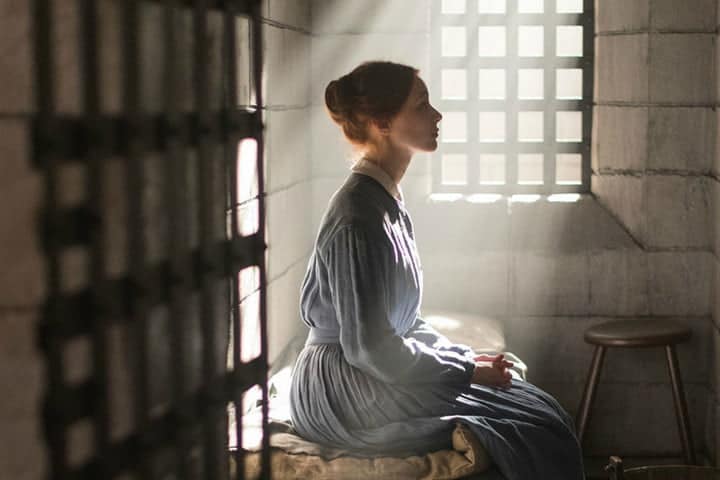 Sometimes the old novels that were written some time ago catch the attention of those that want to make something they think will catch the attention of the audience in a way that hasn't been seen in a while and might be kind of lucrative to try. Alias Grace is the story of a young woman that's been convicted for murder but can't seem to remember the details of the crime or her part in it. When a doctor is brought in to help determine her guilt or innocence things begin to unfurl in a way that makes absolutely no sense to the characters but provides a very rich and encapsulating story for the audience who, after watching stories like The Handmaid's Tale, have shown that they are quite interested in the kind of tales that feature young women that have been held against their will and are suffering through various hardships. In this era that has seen the empowerment of women become a massive issue, stories like this don't always seem to speak of empowerment, but yet they're still very powerful in their delivery.
Here are a few things you might not have known about the show.
10. It took about 20 years to bring this miniseries to TV.
The first attempt was back in 1996 when the person responsible for bringing the show this far wanted to get something started by bringing this to the attention of those that could make it happen. It might actually be better that it was sat on for so long simply because it might not have had the same effect in the 90s or early 2000s.
9. The promotion of this book was done in an odd way.
Apparently copies of this book along with a short note were hidden all over a certain region as part of the promotion for the miniseries. It's an odd thing to do but apparently it worked just enough to get people interested.
8. The novel is historical in nature but is still based on factual events.
There was a woman that was facing this same issue far back in this time period but the story has been based on this while not taking the literal path that it was founded on. There's a good chance that, like always, reality wasn't quite as entertaining as the miniseries.
7. Grace's trial in the novel begins on Nov. 3rd, and the series aired on Nov. 3rd.
You have to admit that's some seriously good timing and not at all a coincidence. Some people love to make events like this happen if only to make sure that people are paying attention.
6. The French title is Captive.
Considering the nature of the show this is an apt name since the main character is held in prison for a very long time and doesn't seem to have much hope. But then when you consider the nature of the crime she's in for you can't help but think that it's justified if she had been found guilty.
5. The prison scenes were shot in the same penitentiary where Grace Marks was held.
The need for authenticity at times is great since a lot of filmmakers will either resort to CGI or areas that look like the intended location but have some very different aspects that the original just doesn't have. Being able to go for absolute authenticity is kind of rare in some cases and it's great to see when it happens.
4. Critics were actually very lenient on this miniseries and gave it a rather good review.
Seeing as how critics are usually merciless when it comes to doling out their brand of fairness in what they see versus what other people see it's kind of comforting in a way that they decided that this miniseries was in fact worth watching.
3. This is the third adaptation of a Margaret Atwood novel.
If you've never seen the other two they're The Handmaid's Tale and Wandering Wenda, both of which have been on air in the past. A lot of people swear by THT but there are likely a lot of people that haven't had the pleasure of seeing Wandering Wenda.
2. Before the premier the first two episodes received a screening at the Toronto International Film Festival.
You know it's getting the interest of people when your project starts being passed around film festivals. This of course is something of an honor since not just any film is allowed to be screened at such festivals, and it's safe to say that those looking at it are those a person wants to impress.
1. The show went to Netflix 2 months after being released on CBC.
It's hard to know if this is a good thing or a bad thing, but to be honest since Netflix is still a streaming giant it's easier to be impressed that they wanted it.
You might just go on Netflix and take a peek, it'd be worth it.