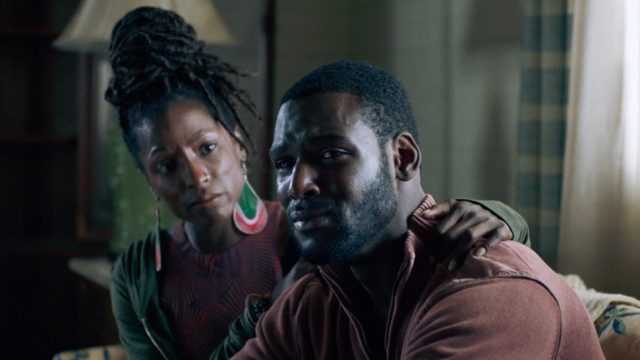 In the past several years, the quantity and quality of television series has skyrocketed. Bolstered by the success of streaming services like Netflix and premium cable services like HBO, television shows have seen a remarkable resurgence. Shows like Breaking Bad, The Walking Dead, Mad Men, and others have brought millions of viewers to the small screen.
This resurgence has also brought about a great deal of cultural change. Shows like Orange Is the New Black have led the way in depicting more diverse and prominent roles for women. This progress shows no signs of slowing down, as evidenced by the highly popular and critically acclaimed series Queen Sugar.
With Ava DuVernay as its creator, director, and executive producer, this show is expanding the roles for women of color in a variety of ways. The series airs on the Oprah Winfrey Network (OWN).
It centers on three siblings who move back to Louisiana to sort out the 800-acre sugarcane farm they inherited from their deceased father. Nova Bordelon is from New Orleans, where she works as a journalist/activist. Her sister, Charley Bordelon, lives a luxurious life in Los Angeles as she is married to a professional basketball player. Their brother, Ralph Angel, is unemployed and struggling to hold his life together.
Although this popular series is gathering more and more fans, there are many aspects that have gone into its planning, development, and execution that most people are unaware of. Here are ten interesting facts about Queen Sugar.
10. It is the second collaboration of DuVernay and Winfrey
Ava DuVernay and Oprah Winfrey are not only close friends, they have managed to produce powerful and artistic pictures. Most notably, the two worked together on the moving and critically acclaimed 2014 film Selma. DuVernay directed the picture while Winfrey acted and produced. The film won for Best Original Song at both the Golden Globes and Academy Awards. Undoubtedly, the chemistry between DuVernay and Winfrey has been an invaluable asset to Queen Sugar.
9. Its director is a leading figure in promoting equality in the entertainment industry
DuVernay is not only a talented director and producer. She is also one of the leading figures in the movement to expand both the number and variety of roles available to disadvantaged groups. Her work has helped even the playing field for women and people of color.
She is the first black female director to have her film nominated for Best Picture at the Academy Awards and nominated for a Golden Globe (both for Selma). She has stated that she was attracted to having the show air on OWN because it is the only major network owned by a black woman.
8. Its first season has only 13 episodes
With a runtime of one hour, (about 42 minutes without commercials), the first season of the series will feature 13 episodes. The finale of the first season will air on November 30, 2016. Fans should hurry to catch these heart-wrenching episodes as they air. They are currently slotted for 10 p.m. EST on OWN.
7. It is based on the novel of the same name by Natalie Baszile
Although most of the credit for the show's success should be duly directed towards DuVernay and the superb cast, without Baszile, the show would not exist. Queen Sugar is an award-winning book that garnered Baszile great recognition. The quality of her work speaks to her talent as well as her hard work, as she earned a Masters in Afro-American Studies from UCLA and a MFA from Warren Wilson's College.
6. It has benefited the women who work on the series
Not only does Queen Sugar stand as an example of quality television programming that is driven by the hard work and abilities of women and minorities, it is itself a gateway to even greater equality.
Several of the women who have directed and produced episodes for the series have already earned other jobs with prominent shows, despite Queen Sugar only debuting in September. There have been job offers from Netflix, American Crime, and Grey's Anatomy, to name a few.
5. Its success is a sign of life for OWN
Despite Oprah Winfrey's massive success and popularity, her television network faced great struggles while in its infancy. In fact, she has expressed in the past that she was not aware of how difficult the process would be.
However, the success of Queen Sugar is a major sign that things are looking up for the network. In fact, its two-night debut was the highest in the network's history, with an average of 2.42 million viewers tuning in.
4. It was renewed for a second season before the first began
Some shows take time to become successful and secure. Even massively popular series like The Office struggled slightly with reviews in its first season before finding their stride. However, some programs are guaranteed hits right from the outset.
Queen Sugar falls into the latter category. Before it even made its series premiere on September 6th, it was renewed for a second season on August 1st.
3. It features a talented and experienced cast
Although the show does not have many actors who would qualify as superstars, it has filled its cast with strong and capable actors. Leading the way are Rutina Wesley of True Blood and Hannibal fame, Dawn-Lyen Gardner from ER and Castle, and Kofi Siriboe from Awkward and Straight Outta Compton.
These actors may not be widely known, but they are making waves with their stirring performances in this series.
2. Its production team is also highly qualified
Although most of the attention when it comes to television shows and movies is paid to the directors and actors, vital work is performed behind the scenes as well. Queen Sugar benefits not only from an outstanding cast and director, but also from the quality of its team.
Some examples include Tina Mabry, who acts as a producer and director for the series, and Anthony Sparks, who acts as a supervising producer.
1. It features an all-female directorial team
Perhaps the most notable aspect of the show's production is that every episode will be directed by a woman. Although other shows have made great progress in improving the jobs available to women, this is the first series that will exclusively have female directors.
Not only do the content of the show and strong performances of the cast send a message of success to minorities in the entertainment industry, this decision to feature women in the director's role is a significant step in showing the world that art and entertainment can only benefit from a more inclusive culture.
Conclusion
Queen Sugar is a captivating and popular series that is one of the most successful programs on OWN. In addition, it is leading the way for women and people of color as they fight against the historical discrimination that has defined Hollywood productions.
Although most people will tune in simply to enjoy the fabulous story, production, and performances, it is also interesting to note just how significant every aspect of the series is on a cultural level. Queen Sugar is moving not only in its content, but also as a beacon in the movement towards greater equality.