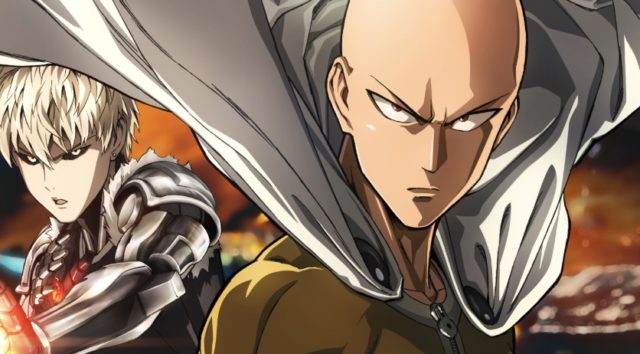 It's kind of difficult to really get anyone into watching One Punch Man that doesn't like anime or just doesn't like how way overpowered some of the characters tend to be. It's very true that every comic out there tends to take their heroes and villains to the next level and then bump them up again and again, but this guy seems to take the cake no matter how strong anyone is. His name says it all of course since one punch is all he usually needs. If he needs more than that then it might mean that he's up against a next level villain. But really if you said this to any other comic book fan then you might have as serious argument on your hands.
Watching him might be one way to quell some of those arguments at least, until someone mentions how a hero's power derives from their writers.
10. He's just freakishly strong.
When defeating people with one punch is your thing then of course you're going to be one of the strongest people alive. You don't generally hear of a guy named Feather Tap defeating people with less than two punches.
9. The character doesn't care for his own strength.
This really makes him sound like a reluctant hero, and he could possibly be just that, but that kind of thing seems have been done to death with many heroes. It's a great responsibility to have power after all, and not everyone wants it.
8. There are some awesome fights in the show.
For being the guy that can knock people out or destroy them with one punch there are some good fights in the show.
7. The sound effects are pretty accurate.
That's usually something that purists who watch anything on TV pay attention to but the sound effects are fairly important since they can help set the tone of a show and keep it real in some sense.
6. There's a great deal of accuracy to it.
Accuracy of course is a relative term in cartoons since the anatomy and realistic movements are most likely what is meant when this is mentioned. That way you don't have bodies contorting in unnatural ways that would leave heroes and villains unable to do anything.
5. The plot is very odd but also great.
The title says it all, almost like Walker Texas Ranger came to mean that Walker was going to mop up on the bad guys every last episode. You simply knew what you were going into with this show at some point.
4. The superheroes have some truly unique names.
Yeah, Black Hole Tank Top is definitely an original, not a great one, but an original.
3. It does show some life lessons.
If you can find them you can learn from them, but a lot of it seems to have to do with the fallout from One Punch Man's fights and how he reacts to people griping at him.
2. The show sticks close to its origins.
That's an important quality for any show since you want to be able to remember just where it started and how.
1. The hero is pretty much like anyone else.
You know, if everyone was freakishly strong and could level anyone with just one punch. Then yes, he's just like everyone else.
Maybe there's a reason the show was short-lived.