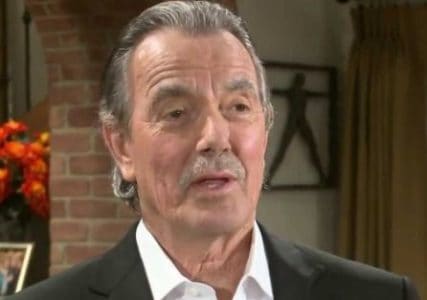 Young and the Restless fans expect to see Victor take a very low blow when it comes to Nick and his particular future. We see things happening for him that might not make anyone very happy, and we do predict that things might take a very ugly turn for the worse. One thing we think might happen is that Victor will go on national television himself and make a comment about how he can't believe all the things his own son would make up for him when he's just so proud of Nick.
We can't help but think that he will certainly make a comment about his own son being so sweet as to raise the child his own brother fathered with his own wife without even hesitating, and how his own girlfriend — the widow of his brother — knew about it the entire time and didn't have a problem with her own husband at the time fathering a baby with her sister-in-law.
It won't go well if he does this considering Nick doesn't know his son is not his. And he certainly has no idea that Chelsea knows this and has been keeping it a secret from him for so long. It's not going to end well. This is something we know for certain. And we can't help but figure that things aren't going to change for anyone in this family anytime soon. Will they be able to make their lives right again?