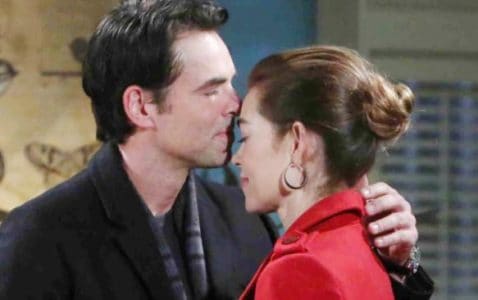 Young and the Restless fans aren't worried too much that Billy and Phyllis will be in this relationship for the long haul. In fact, it's safe to say we all kind of realize this is not something that's going to last long at all. This is not a couple that is destined to make their relationship work for a long period of time, and that's what fans want. They want to see this couple break up so that we can all watch as Billy and Victoria get back together. The fact that they are fighting right now only makes that more possible for us to imagine.
They care for one another, and we all want to see them together. We all want to see them take things slow and get together, and we don't want to sit back and wait another day while they decide it's not the best thing for them. It is the best thing for them, and we all know it. This is why we are pushing for it. Their kids want it, we want it, they want it.
But how much longer? Will this thing with Hochman make it happen faster? Billy is jealous, Phyllis sees that, and things are definitely changing fast for them. Will they get over this fight and make it happen right now? We think it might take a little longer than that, but we also don't think it will take too much longer as a whole. This is going to happen.