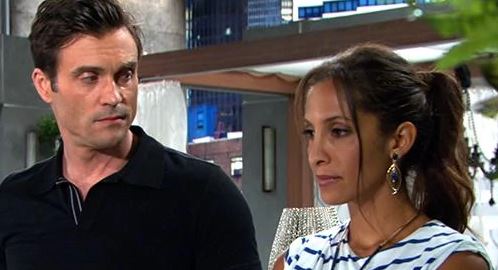 Young and the Restless fans hear that Lily and Cane are going to fall prey to a plan someone else has in motion for them this week. They are going to become the victims of someone who has something very bad to do with their lives, and it's going to be devastating for them both. They don't know what to do or how to do it, but they are going to end up with problems. For one, they are going to find out that someone has a problem with them.
They have a big problem with them, and they are working on a plan for them that will change their entire future. This is one couple that isn't a couple that won't see this coming. And we know for certain they don't know what is about to happen to them that might just change the entire course of their entire lives.
But don't worry — it's not bad news. Someone has a plan that might just get this couple back together if they don't watch their backs. We hear that their own kids are working on a plan for them that might just send them back into one another's arms. And we can't wait to see this all unfold. We didn't want Lily to get back together with Cane all those months ago, but we might have a little change of heart with the holidays near and all this going on. There is a lot happening right now, and it's a big deal.