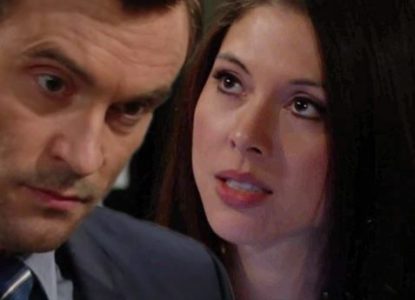 Young and the Restless fans know that Mal Young is on board with the writing, and we also know that Juliet is having a baby that belongs to Cane. We also know that there is much speculation about the paternity of said baby. No one really thinks that all he is going through is real right now. She's clearly set him up, it's not his baby, someone fooled with the results, blah, blah, blah. You've heard this story line one, two, three thousand times on this show alone — and we can't even count how many on other soaps.
And that's precisely why you can forget that storyline moving forward. It's not going to happen. It turns out that things aren't going to work out that way for anyone, and that's because the writers are not interested in those story lines these days. They're predictable, and he doesn't want to bother with that kind of information right now.
So he's going to do himself a big favor and ignore those lines. The baby is Cane's. There is no mix-up at the lab. So now we just want to know what happens with Cane in the future. Does he spend his time focusing on his family? Does he spend his time focusing on his new family? Does he move on from Lily without doing the right thing and proving himself to her? What does he do? He's not good about making good decisions, so we think he's going to replace his old family.
Tell us what's wrong with this post? How could we improve it? :)
Let us improve this post!