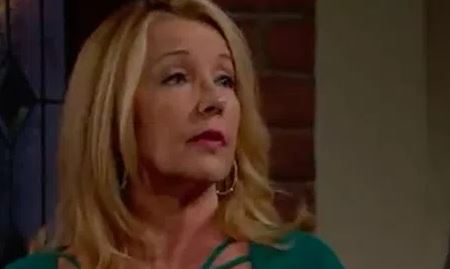 Young and the Restless fans aren't going to see much good come of a few things, but we are going to see that Nikki is going to do something good. She's going to assert herself, thought we don't know how, why, or in what situation. She's got a chance to do something for herself by taking control of a situation, and she might just do it. But we have a question about that. Is she asserting herself because she wants to get something or because she wants to stop something, and does Victor know she's going to do this?
Is she standing up to him and making sure she gets what she wants in life? Or is she working on things that don't seem to matter at all? She's not someone who seems like she would arbitrarily step up to the plate and not have a real purpose for it, so we don't know what she might do right now. All we know is she's about to assert herself, and someone might want to worry.
We predict the person she's going to assert herself against might worry. She's not the type in most cases, so the fact that she is willing to go out of her way for this tells us she's got something on her mind and out of her control. She won't be stopped, and that might mean someone else needs to worry in a way that might be bothersome to them. Who is she going to mess with?