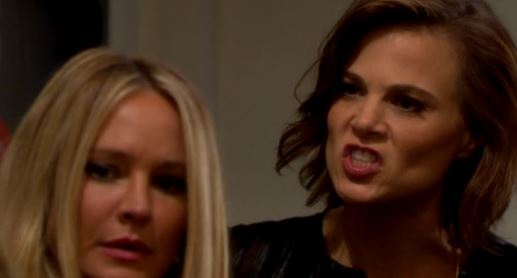 Young and the Restless fans know that Phyllis and Sharon are working together to see what they can do to take down Chelsea, but we are going to see today that there is a good chance Phyllis has some concerns. We think she might now realize that Sharon isn't always the most reliable person to keep a secret. She might worry that her findings are going to get out, and she is going to apply some serious pressure to her to keep her quiet. What she wants from her might not go well, but she might also find that things are going to turn around in her favor.
She might have some information about Sharon and what she's been doing she's willing to share if Sharon can't keep her mouth shut, and that's precisely that kind of thing we think she will mention to Sharon to keep her quiet. Sharon doesn't want to go down for anything, so she's probably going to do what Phyllis tells her to do.
It's going to be a very interesting situation, and we can't help but figure that things will turn around for her in a way that might make her feel good about her life. She's going to get what she wants, but Sharon is going to find things with Phyllis might not always be as friendly as she might like them to be. And that's where things are going with situations like this one. And we can't figure that out right now.