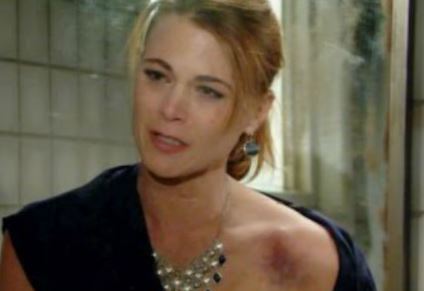 Young and the Restless spoilers tell us that Phyllis is about done with all this stuff that's going on with her and Billy. She's tired of the lies, the cheating, and the bad vibes. He might not physically cheat on her, but he's emotionally working with Victoria and putting her needs first, and that's all he needs to do to make her feel that she is not a good person with a good place in his heart. There is no way she can figure out how to move forward with her life if she knows he is using her.
She wants to know the truth. She's going to demand that he tell her everything, and this time she wants the truth. She's tired of all that he is doing to her, and she's ready for an honest conversation. She already knows that he's doing these things and using her, but she is ready for him to admit that the truth is right there for him to see.
And that's not something that she can handle. She's not certain that things are good for them, and she knows now that it will never work. Whether she's admitted to herself that it's not going to work is beyond us, but we think she has a pretty good feeling that things are over for them. She's got a smart head on her shoulders, and we know she's not making poor decisions for fun. She must be ready to call it quits.