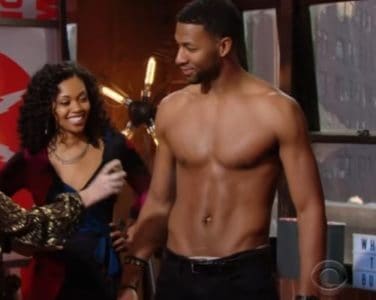 Young and the Restless fans are interested in the Mariah, Devon, Jordan, Hilary love story that's currently going on. When Hilary finds out that Devon handed over one of her dresses to Mariah, she will be furious. She'll be very upset when she realizes that Mariah is doing everything in her power to make sure Hilary is as jealous as possible. When she runs into Hilary and makes a point to tell her that they are serious having the best time ever, she's going to run to his penthouse and make a big scene of things with him and Mariah. She wants to know what he was thinking, and she's then going to make a point of telling Devon all abou the relations she's been having with Jordan.
Her goal is to make him jealous, and she's going into serious detail about all she's done with Jordan. Unfortunately for her, Jordan can hear her conversation. He hears everything she's saying, and he's not exactly happy about it. She's got so much on her plate, she doesn't realize she's going to run into him on the way out. He's not going to be happy about her being at her ex's place, but she won't care. She's going to offer to sleep with him so that he will forgive her, and it won't take him very long to realize that Hilary is only using him. It seems to us that Mariah won this battle. She's in a relationship with Devon, Hilary is jealous, and she's managed to ruin her own new relationship in the process.
The question now is what will Jordan do? We hear he's going to make a decision that he will no longer sit around and be used by Hilary. He doesn't want to be her toy anymore, and that means he's going to end things with her. It's going to make her crazy, and she's going to blame it all on Mariah after that. This entire situation is ugly, but it's certainly entertaining for the rest of us to watch unfold in the moment. It'll only get better, too.