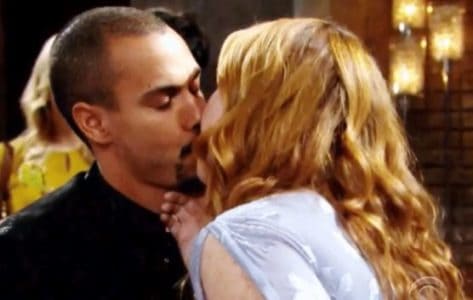 Young and the Restless have noticed that things between Devon and Mariah have been a bit off lately. Of course, we've seen her fall in love with another woman and kiss her, we've seen Hilary make a play at getting him back, and we've seen them taking a bit of a break from one another. So it's not a big surprise things between them aren't so good. However, it's a thing that they are now going to break it off and end things
Devon wants to sit down and take a look at their relationship. He wants to know that things are good for them or if they are bad for them and where they actually stand. It's not hard to notice his girlfriend has been a little off, distant, and not quite right with him for the past few months. Now he wants to talk about it.
Unfortunately for Devon, Mariah is going to tell him that she's not sure she wants to be with him anymore. He might not have expected this to be the case, but it's what she has to say. He might have had a clue, but he might have hoped that this would not be what it all came down to. However, it's what his reality looks like right now, and that's just where he has to stay and face the facts and the future with himself. He's going to be single again, but we don't think she's going to tell him about Tessa.