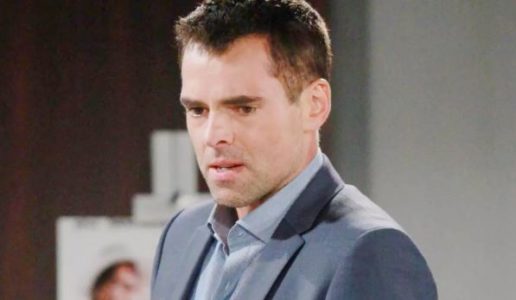 Young and the Restless fans are excited to see what will happen with Billy. He's been working so hard to get where he is in life, but he's been going about it all the wrong way. He's always wanted to be the good son, the one in control, the one everyone takes seriously. But he has not been able to make that happen with his big brother in his life, and that's been a big deal for him. And he's now in a position to do anything and everything that he can to make things good for himself. He's taking over the role he's always wanted, but he even knows it's wrong and doesn't feel quite right. So we are all going to see something a little shocking.
We are going to see him take the time to focus on his brother and what this means for him. He knows that Jack is not in a good place and even though he is personally in a great place of his own, he will work with Ashley to find out how to save Jack. They are going to worry and they are going to work together, and we can't wait to see what this means for them and their future. They have to get this together, and they will. We do think they have a chance to get this to work out if they team up, and that's what we are going to see when they go looking for him together.
Billy and Ashley know that Jack is currently in the worst kind of place, and they know that they need to do something. Billy might not want to see him come back and take over again, but he does care for Jack. That's been his brother his entire life — even if he did just find out he's not really related to him. That doesn't change a lifetime of blood that they thought they had, and these two will get together, head to the cabin, and they will wonder what they will find. They have no idea how bad it is.
Stay tuned for more Young and the Restless and be sure to check out TVOvermind daily for the latest Young and the Restless spoilers, news, and updates.
Tell us what's wrong with this post? How could we improve it? :)
Let us improve this post!