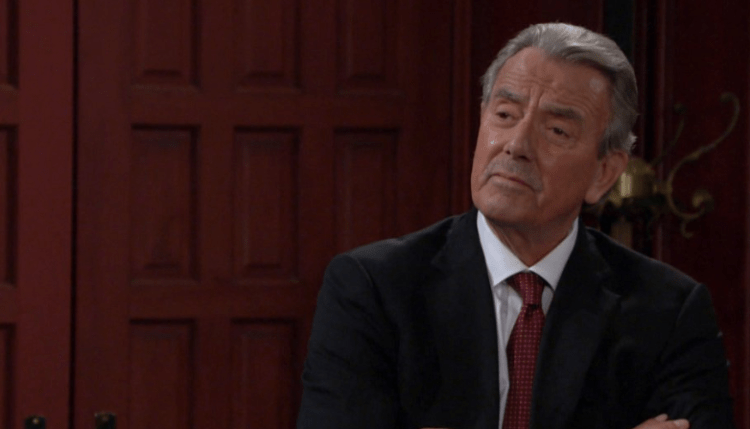 Young and the Restless fans are sitting here wondering what will happen now that Devon is kissing Elena. It's not something that many people thought would happen considering how much time he's been spending with Abby, and how worried she's been about him. But, he did have some feelings for her before he learned of his father's untimely death. He kissed her, and we think that he liked it. Did she like it? Is she as into him as he is into her? Or is there a chance that he is not feeling it nearly as much as she is feeling it? We aren't sure, but we are happy to see that he is moving forward with his life. He will never forget Hilary and their baby, but he has to find some happiness again at some point in his life. That is all there is to it. There is nothing else that they can handle other than that, because he cannot be alone forever.
Sharon knows that Adam is home simply because she can feel him. She feels that they are just that connected with one another, and that is all there is to it. There is nothing else that she can say about that other than that she can feel a change in the air in Genoa City. It's only a matter of time before they find a way to make one another happy again. We can sense it even if Rey is doing all he can to make things work with her despite all that is going on with Mia. She's working so hard to make sure they don't end up together, and that is all they are dealing with. For now, though, we know that they will enjoy one another — until the inevitable happens for them.
What's Happening On Young and the Restless
https://twitter.com/YandR_CBS/status/1128440099685842944?ref_src=twsrc%5Etfw
We don't know what this is about, but we like it. Does that count?
What's Next on Young and the Restless
https://twitter.com/YandR_CBS/status/1127619446669864961?ref_src=twsrc%5Etfw
Victor is tired of everyone in the family doing what they want to do. He's ready for them to make things right, but that means taking matters into his own hands and figuring them out without anyone getting in his way. His son is alive and well, and he is not in a bad place anymore. The entire family knows, but they all want to make things their own situation. There is nothing good that will come from this if he is not there to make it right, so he is there to make it right. His end game is to make sure it's all his way. Paul, however, is going to have to make a choice, and we hear it will be one that's quite difficult. He will not find what he has to do easy, and he will not find that it's going to make a positive change in his own life.
For now, though, we are just sitting here wondering what else might go down. Will they find that things are going easier than they thought? Nate is hanging around a lot lately, and he is making it very obvious that he is interested in Abby, who we thought might be developing some feelings for Devon at one point. Nate is not trying to make it subtle, either. He's into her, and he wants her to know that he is into her. But, will she end up reciprocating his feelings?
Stay tuned for more Young and the Restless and be sure to check out TVOvermind daily for the latest Young and the Restless spoilers, news, and updates.