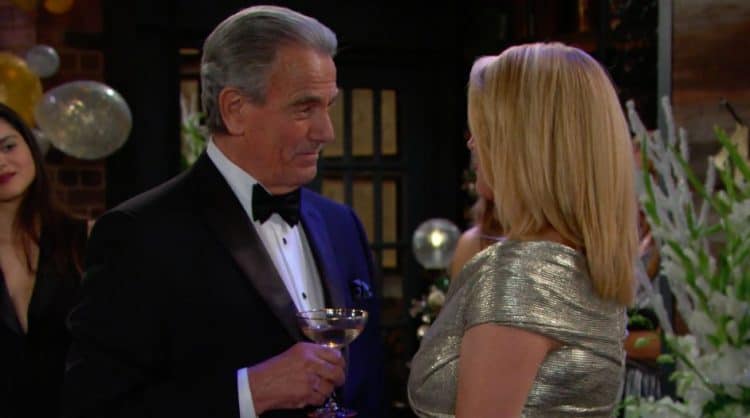 Young and the Restless fans are so shocked about what happened on Friday. They are not happy about the story line that is involving Sharon. We knew that she was going to make a discovery that was shocking and upsetting, but we did not think that it would be a lump in her own breast. We did not think that it would be something this devastating and this hurtful and this upsetting, and we didn't think that she would or could ever find a way to make things right in her life again. We just don't know what else to do, how to do it, and what will happen around here, but that's what it is. It's a mess, and that's how it's all going down. For now, though, we have to pray for her and hope that this is not a real problem. We know it's not real life for her, but we know that it's not something that we want to see, ever.
Tessa shared something with Mariah that shocked her, which is that she was married to Tanner. She did not see this coming, she's not thrilled with it, but this is what it the truth happens to be, and now she has to find a way to make things work in her favor. She's got so much more to worry about, too. It's a mess, and she has to figure this out on her own. Meanwhile, we also know that Adam has a date planned with Chelsea, and we cannot help but wonder what she thinks she is doing. This is not a family situation. This is a bad situation, and she knows it. She knows that this is a mess, and she knows that this is not going to work for anyone — ever. She's got to get her life together, and she knows it.
What's Happening on the Young and the Restless
Chelsea's dress! Melissa Claire Egan looks phenomenal! #YR

— cbs soapsindepth (@soapsindepthcbs) January 2, 2020
Why do they sound surprised about this?
What's Next on the Young and the Restless
It's a time for big changes and big decisions. 🎉 Don't miss what happens this week on #YR! pic.twitter.com/C4KdIkms2R

— Young and Restless (@YandR_CBS) December 29, 2019
The new week is going to start with a bang, and we love a good bang. This is going to be something that Nikki makes happen. She is going to be a woman who delivers a warning that might just mean a lot to some, and it might not mean nearly as much to others. We don't know how to take things in the moment, but we do know that there is a lot we don't see happening for anyone around here. We don't see a lot working out for many, but we also don't see anyone else making the same moves around here that we are seeing in this moment. Summer is not going to be happy with the needling she's getting from Theo. She's got some issues, and she's not happy about them.
Then there is Mariah, who now has to find the answers she needs, the problems are getting bigger, and she's not even aware yet that her mother might have breast cancer and cannot get her life together. This leads us to believe that the new year is going to start on the most atrocious foot for her, and she's got no clue this is about to be her life. She might not know it yet, but we imagine that she will soon learn that things are only crumbling around here and not making much sense at all. We are devastated by it, and we don't know how to change this.
Stay tuned for more Young and the Restless and be sure to check out TVOvermind daily for the latest Young and the Restless spoilers, news, and updates.
Tell us what's wrong with this post? How could we improve it? :)
Let us improve this post!