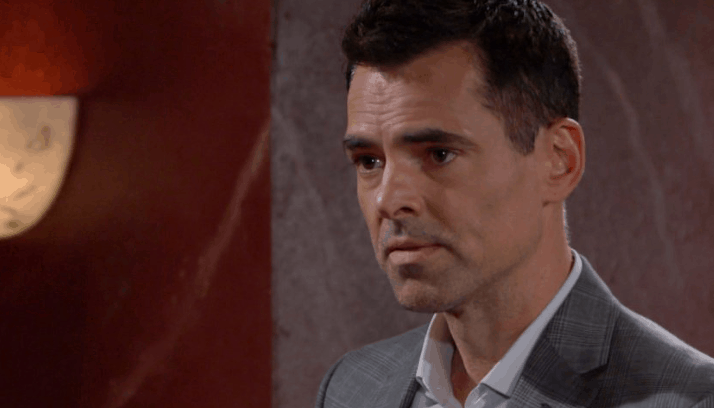 Young and the Restless fans are just sitting here patiently waiting to find out more about what is happening with Adam. We have some information, but we do not have nearly enough to make us feel good about the way things are going for those around us. We are sitting here wondering if there is a way for them to focus on what will go on in his life now that he is done with his surgery and recognized Victor as his father. On that note, what will Victor do with and in his own life now that things are turning out this way? He's got a son who is alive, and he hid that from his family. He is not in a good place with them as they are not sure that he didn't have more to do with this, and we don't know that he didn't. it seems we know very little.
Sharon is getting her best life on with Rey, but he is looking for Mia to get a paternity test to tell him if the baby she is carrying is his baby or if that baby is his niece or nephew, and he is not going to get that now that she's skipped town with his brother. Abby is moving on, but she's not sure how she feels about Nate wanting to spend more time with her. Devon and Elena continue to grow closer. Jack is not sure how he feels about Lauren and the many things going on in his own life, but he is sure that he has reunited with Adam for some very interesting reasons. There's a lot happening right now, and it is important to keep that in mind as we get into this new week of information.
What's Happening on the Young and the Restless
Who do you think is texting Adam? #YR pic.twitter.com/zbDTc5oVer

— Young and Restless (@YandR_CBS) May 22, 2019
And will this lead us into the new week?
What's Next on the Young and the Restless
It's a fact – there's nothing like #YR. ❤️ Don't miss all of the drama and romance this week! pic.twitter.com/ic2E9JIbMC

— Young and Restless (@YandR_CBS) May 19, 2019
Now that Adam has his memory back after his surgery, there is a new level of confusion about what is going on with his family. Victor is trying so hard to make sure that his own family can forgive their other family member for the things he did to them and to the people they loved when he was alive before this alleged death, but they are struggling. Not many of them are able to just forgive and forget that their brother did horrible, awful, unthinkable things to them for the sole purpose of getting his own way. They were more likely to forgive him when he came back to town without any memory of who he was and what was going on in his life. Now that he remembers, they are feeling a little bit like they aren't sure what to do. Victor might not be able to get them to change their minds, either. This week should be interesting on that front.
Lola would like her brother to make amends with their brother and Mia before they take off for Miami, but that will not happen. Rey is not about to forgive his brother for taking his wife not once, but twice, and he is not about to forgive them as they take off with her baby in tow and no idea what is going on. Lola, on that note, should be focused on the mess she is creating in her own life sleeping with a married man whose wife is not all that amused by their actions. She's got problems.
Stay tuned for more Young and the Restless and be sure to check out TVOvermind daily for the latest Young and the Restless spoilers, news, and updates.