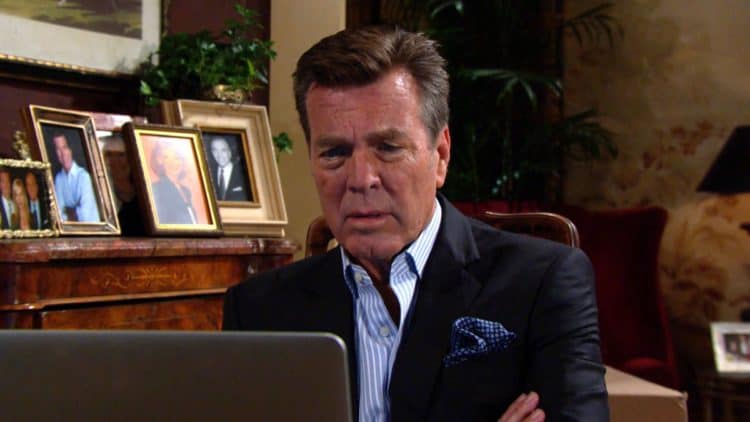 Young and the Restless fans are happy that the past week is over. It was a weird one with Victor getting all up in Billy's face to ask him so many questions and things that are not quite right. He's not the kind of man who does things on his own accord without something of a plan in place to make it work for himself, but he is grilling this man about things like his daughter and his affiliation with Adam and so much more. We can see that Victor has a grand plan in place somewhere beneath all of this, but we cannot seem to put our fingers on what it might be and how it might be working. There's a lot to this that might make some more sense to us in the long run, but there is not too much that might work out otherwise.
There's so much going on, and we are loving everything about Phyllis and her life. She's making some big changes, and we know she's making them for herself. She rarely does anything other than things for herself, and we love watching Michelle Stafford take on her old, and original, role once again. She's got all there is to be proud of in this role going for her, and we love her. Elena is still worried about Devon, who cannot let go of all that Amanda represents in his life. He is not entirely sure how to focus on things other than what she is bringing to the table, and his girlfriend is worried. He's uncovered a few things that might be quite questionable, so we are worried, too. There's a lot happening here, and we get that — but we want to see more of it, and we want it now.
What's Happening on Young and the Restless
We love seeing Connor smile again. 😃 #YR pic.twitter.com/uV0uLldGIW

— Young and Restless (@YandR_CBS) October 17, 2019
Kids really are so cute.
What's Next on Young and the Restless
Ready for a fun-filled week with make ups, break ups, and shake ups! It's all coming up this week on #YR! pic.twitter.com/4qmLGAowvZ

— Young and Restless (@YandR_CBS) October 13, 2019
Jill is a woman we love so much, but she rarely brings some good news to the table. She brings talent and entertainment and elegance to every single table she's near, but she's never one to bring a lot of good news to the mix. She's always bringing bad news, horrible things, and situations that don't make much sense, and today is not an exception to her rule. She's going to find herself in a situation that is not good for her, and she has to bring some bad news to her family. How they will react is not known to us at this moment in time. She's not sure how they will, but she knows that she has to prepare for anything in the moment.
Devon is not happy with Amanda. Obsessed with her, yes. Clearly attracted to her, yes. Intrigued with her, yes. Happy? No, not even a little. He's spending a lot of time trying to learn as much about her as he can, and he's not happy with the things he is learning. He is not happy with anything. He's not showing much faith in her and how things are going in their lives, and he's not going to handle this situation well at all. But, for now, he's going to continue to allow her to affect his life whether he wants her to or not, and he has to gain control over this before she ruins everything for him.
Stay tuned for more Young and the Restless and be sure to check out TVOvermind daily for the latest Young and the Restless spoilers, news, and updates.