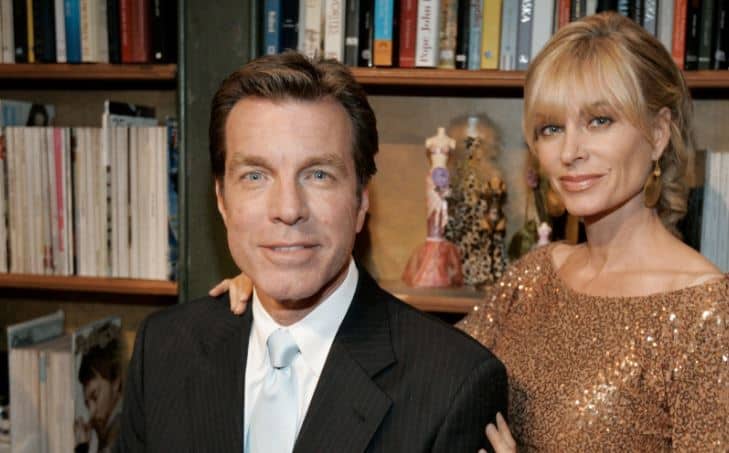 Young and the Restless fans are not sure that things will ever get better for Nick. He's lost so much in the past few weeks, and it all has to do with the return of his brother. His father wondered why they were all so against having Adam come back when they found out they were in the middle of this situation, and this is a thing that we can now see vividly and upfront. There's so much we cannot handle right now, and Adam is one of those. He's a problem who seems to think that he can have anything and everything he wants, and he's not really finding out otherwise in this morning. We cannot help but think that he can get through this unscathed until his family decides to bond with one another and make it work. They are all so unhappy right now.
Meanwhile, he's also got Chelsea back in his life, and she's bonding with him despite all that is going on in his life. Then there is Rey, who is not sure that Sharon is fully committed to him based on the feelings she seems to have for Adam. She cannot seem to handle that, and she cannot handle what is going on. There's so much in her mind, but she's not sure. Can she go back to that, or does she feel that she has a chance to move on? Abby is making some changes in her own life, too, and we are proud of her for that. She's got to focus on things that work in her favor, and this is one of those things. She's not in a good place, otherwise, and that's a thing we cannot handle without much more help from her family.
What's Happening on Young and the Restless
These two are the best of friends. 💞 #YR pic.twitter.com/GsvUOv5QhF

— Young and Restless (@YandR_CBS) July 18, 2019
Is this getting a little bit awkward?
What's Next on Young and the Restless
New beginnings, bitter rivalries, and so much more! It's a can't miss week on #YR. pic.twitter.com/p1F2rIsJOQ

— Young and Restless (@YandR_CBS) July 14, 2019
We have to wonder what will happen when Jack in in Paris. He's there to see his family and handle some business, but his sister is going to welcome him. It's amazing to us that Ashley is so good about that even when she's done so much to hurt him. She spent last year lying to him about his paternity and trying to hide the truth from him for her own personal gain, and we cannot figure out how they always manage to get through these situations that make the most sense to us. Of course, we don't get their familial situation at all. But, we know that he is there to make some big decisions, and his decisions are going to cause some big changes for their family. They are going to end up making the most change they've seen in a long time, and that will not make anyone feel good.
There is also a chance we will see things unfold with Chelsea, and Adam, when she confronts him about things. Rey is going to tell her that he gave Paul an incriminating recording of her, and she will not appreciate that in the least. There is entirely too much history there, and we get that. We get that they have some issues to get through, and this might be one of those times when things make the most sense. Or, they won't make any sense at all. We never really know, and that really is the beauty of that situation. For now, though we will just wonder if he will be honest with her or if he will try and talk his way out of this one.
Stay tuned for more Young and the Restless and be sure to check out TVOvermind daily for the latest Young and the Restless spoilers, news, and updates.