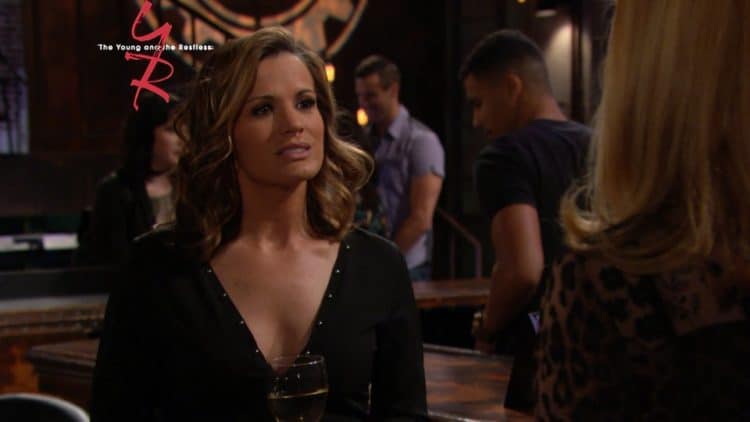 Young and the Restless fans are not going to know what happens until it happens. They never do. This is how things go around here. It's the way things are dealt with and the way that they go, but this is just a thing. This is how it goes. Adam makes mistakes. Victoria leans too much on her family. Billy is making poor choices. Abby never quite gets it right. People are the same all the time around here, and there is nothing anyone can do to stop this. But, we do have a few questions about a few things. For one, what is going to happen to all these people who are dealing with things right now? What is going on a little deeper than the surface? There are a few things on our minds, and we are ready to address those right now.
Will Sharon Recover?
We are confident her doctors will put her into remission and her treatment will be a success. We don't think for even a second that there is a chance this will be an easy road. We don't think there is a chance this is a road that anyone will allow her to walk on her own. But, we do think she will recover and she will be all right. However, we also think that this will change her. She will not come out of this in the end without some changes. She will be stronger, of course, but she will also be a woman who has to make some big changes. She will come out of this realizing that some things in life are just not worth her time or her effort. She will realize that there are some people who are just not worth her time, and we have a feeling she will avoid more than a few situations she might have jumped right into in the past. She's a woman who is not going to be the same, and we think that is a beautiful thing. We hope it changes her for the better, teaches her some life lessons, and that she's just better for all of it.
Will Billy Get the Help He Needs
Eventually, we like to think that someone will finally stop him in his tracks and get him the help he needs. Leaving him to himself and allowing him to make his own choices is clearly not working out for him. It's not something that is going to work out for anyone, at this point, to be quite honest. We just feel that there are things that change the game entirely, and we also feel that there are things that make for great stories. He makes for a great story, but someone is going to stop him in his tracks before much longer and force him to get the kind of help that he needs. They will stop him, force him to do things that he needs to do, and they will simply be able to focus on things that are going to be helpful. We think that this might be Amanda, if we are going with the obvious choice. However, we also think it's entirely possible it might be Victoria and her lack of desire to see him or spend time with him that changes him.
Will Adam Really Change
No. He will not, and we all know this. There is not a chance in the world that he is ever going to make any changes in his life or do anything that he should have done before. He's not going to grow up. He's not going to be a better person. He's not going to be the kind of person that makes choices that benefit anyone but himself. He has had many years to change, even years when everyone thought he was dead and gone, and he's done nothing of the sort. He's changed nothing, done nothing, and been nothing short of a man who is not going to change. We don't see it happening right now, and we don't see it happening in the near future. He will be the kind of man who changes too late in his life, and that's where we are with this one.