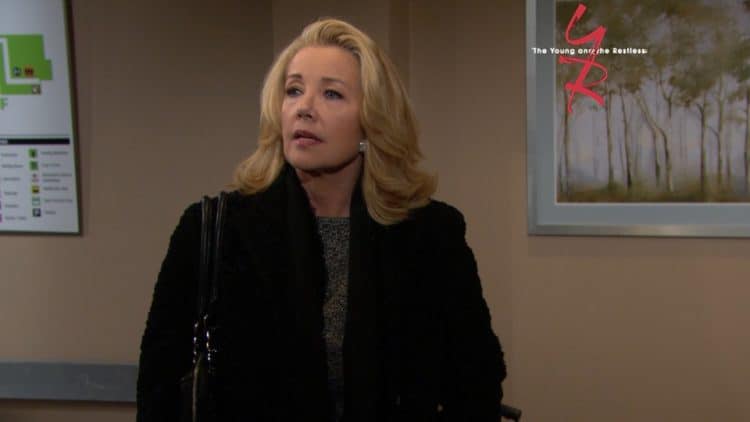 Young and the Restless fans have so many hopeful questions to ask this weekend, and we are sad to say that we don't have answers as of writing this. This is a soap that airs on the CBS network. We haven't seen a new show since near the end of April, and it's been killing fans. We have to admit that we are loving the classic throwbacks and the theme weeks, but these will only keep us happy for so long until we want more. And, right now, we want at least a glimmer of hope in our lives that more is in the near future.
We did bring you news today that the Bold and the Beautiful cast has made it clear that they are preparing to return to work soon. Actor Scott Clifton (Liam Spencer) said a few things that fans were more than a little excited to finally hear, "Everything is tentative. It's going to be a lot smaller of a set with people on it, a lot of measures to make sure that everybody is healthy and safe and not infecting anybody," he said when he was filming a Twitter Live stream. He feels that his fans are going to understand that they have to be cautious, and we assume that this means he feels they'll understand that things might not look the same when the new episodes they are hoping to film are able to come back.
With that announcement, however, came some hope from fans of the Young and the Restless. The two soaps are aired on the same network, after all, so there is a big chance that there is a similar announcement that's just yet to be made. We don't know, though. As of right now, nothing is set in stone for the actors and actresses of Genoa City. No one has made an announcement, but we are going to say that we feel as if one CBS soap can make some plans to go back to work, the other can do the same. We don't know and cannot verify this, but we would not be surprised if there is an announcement soon from the folks at the Young and the Restless that they are also working to get the cast and the crew back into the studio to film some new episodes.
As with the Bold and the Beautiful, however, we'd not be surprised if these new shows are different. We don't know what different soaps look like yet, but we can assume we will see fewer scenes with many people. We might only see the same actors working with one another a little at a time, and we might not see so many people "together," so much as we see them put together using television magic. For example, we can assume that if there is a scene in which Ashley and Jack are filming together, we bet we might see just Ashley on one side of the room, Jack on the other, and they might not even be filming together so much as filming at totally different times and use camera angles to make it look as if they were in there at the same time.
Filming could take longer this way and because there is going to be a greater need for sanitation between sets. Makeup might be a little different if we are talking about doing it themselves for a while, and we might even see things a little different that we don't know about yet. Either way, what we are witnessing right now is the change in television for the rest of who knows how long? Forever? Until the pandemic is over? Until there is a vaccine? We don't know, but we know that we are exceptionally hopeful that there will be more to this in the near future. Maybe there will be an announcement soon that things are changing and that we will see these people getting to return to work on their own time in June, too. Of course, things could change in a moment, but we can continue to hope. Hope is what we have right now, so let's not lose that.
Tell us what's wrong with this post? How could we improve it? :)
Let us improve this post!