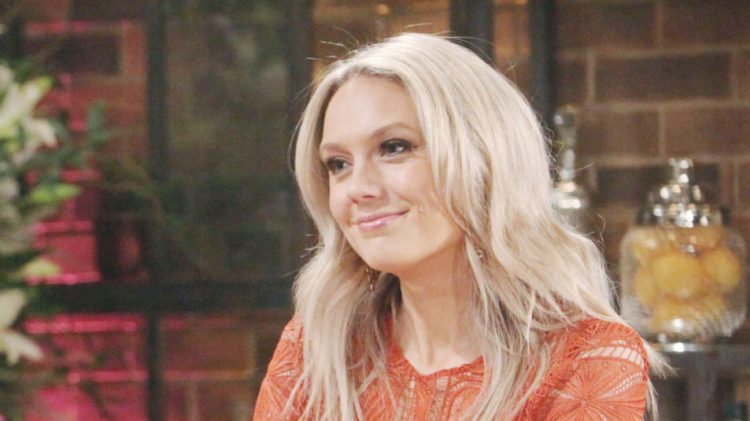 Young and the Restless fans love romance week. There's a lot that is going to happen in a romantic situation like the ones you see here that are good and beautiful, and we are down for them. But, there are other things that make some sense, too. We have to go back to 2010. It's good times, and it's great situations, and it's a situation that makes us happy. We love to see things as they are right now, but we also like to go back in time and look at things as they were in the past. We love that this is the time that Chloe decides to tell Kevin that she loves him. This is also the time that Daniel and Abby seemed like they might just be happy together. They seemed to have all it took to be with one another, and she seemed to finally be happy. But, her life has not given her a lot of happiness to this point. She's been able to have many love interests, but no successful relationship. Let's take a look at what we think is going wrong for Abby in her life. Why can't she find a man who loves her enough to want treat her right?
She's Choosing the Wrong Men
This should be obvious since it's not working out for her at all, but she has a habit of not picking men who are overly kind. She has a long history of picking very handsome men who have some issues that they don't seem to want to talk about. She likes them dark and dangerous and a little mysterious, but mysterious is one thing. Lying and manipulative and conniving are another, yet that's what she's picking. She's not choosing men who are a little bit quiet and keep to themselves. She's choosing men who are using her to get what they want.
She Doesn't Listen
The people who love Abby try to tell her over and over again that she needs to think long and hard about the men she's choosing, yet she's not doing it. She doesn't listen to them, and it never goes well for her. She doesn't listen to anything that they have to say, yet they are usually the ones who are quite right about her relationships. We can see her not listening once or twice, but when they've all tried to warn her a million times and been right each and every single time, we'd like to think she might take a little more of their advice and try a little harder to see if they are right.
She Doesn't Listen to Her Gut
When she first found a bra in Arturo's apartment (remember, it was Lola's because she'd just moved in and was staying with her brother?), her first reaction was to accuse him of cheating. When that is the first reaction you have because it's happened to you so many times, it's a problem. Additionally, it's a problem that he didn't have any thought to tell his girlfriend that his sister had moved to town and that she was staying with him. The other problem with this one is that she knew he'd done some ugly things in the past to his own brother — you know, like sleeping with his wife? — and she chose to ignore that and imagine that he'd changed. Let us also remember that her entire family told her that he seemed like a very bad idea at the time, too.
She's Always A Bit Desperate
It shows, too. Men see that, they use that, and they have no problem with that. Our thought is that she's like this because she's just not confident in herself and who she is as a person, and we think that she's not someone who will ever find love until she finds a time to be happy with herself. She's a mess, and we get that. But, for now, she has to find some time and a way to make her life better by actually spending some time with herself. Maybe that will give her a chance to find some love, be happy, and really get her life in order. We think it might help.