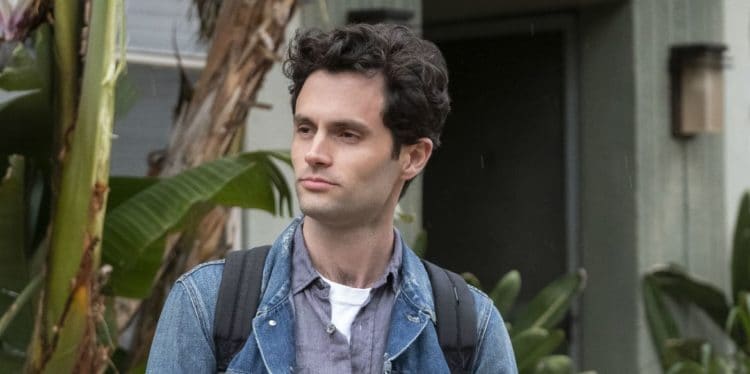 Joe Goldberg is coming back for more. Television's infamous serial killer is about to wreak more havoc. You is an American psychological thriller television series that has garnered a solid international following through the years. Originally based on the bestselling novel by Caroline Kepnes, the first season premiered in 2018. The series has since run a successful two seasons, with an upcoming third season ordered by Netflix last January 2020. Since the ongoing COVID-19 pandemic has suspended a ton of productions, there was an uncertainty looming around the whereabouts of season 3. Fans of the show took matters into their own hands and come up with their own assumptions that have since circulated around social media. One of the show's producers offered some solace when she tweeted about their last shooting day for the latest season last April 2021. Calm those racing hearts, it is reported that the ten episodes of season 3 is set to be released sometime in the 4th quarter of 2021.
Recap of Seasons 1 and 2
The first season of the show is set in New York City and revolves around the life of Joe Goldberg, portrayed by Penn Badgley (Gossip Girl). Joe is seen working as a bookstore manager at Mooney's. His unassuming and calm demeanor takes a turn for the worse when he is revealed to be a psychotic stalker and serial killer. His first victim is aspiring writer, Guinevere Beck, portrayed by Elizabeth Lail (Once Upon A Time). Joe first meets Beck as a customer in Mooney's. He is entrapped by her charm and quickly becomes infatuated. Their budding relationship was off to a good start until Joe's old toxic and delusional ways get the best of him once again. He becomes obsessed with Beck, which leads him to kill just about anyone who becomes an obstacle to him and Beck's supposedly 'happily ever after'. The season ends with Beck finding about Joe's dark history and true colors. She is not spared from Joe's wrath as their relationship comes to a violent end. As soon as it is evident that Beck is not able to forgive Joe's past transgressions and accept him for who he is, he ends up killing her as well. Another name to add to his growing list of victims.
The series progresses together with Joe's unending quest for true love and acceptance. In the second season, Joe is seen attempting to clean up his act and escape the shadows of his past. He relocates to Los Angeles with a new identity. He becomes acquainted with his neighbors which leads him to meeting one of their sisters, Love Quinn who is played by Victoria Pedretti (The Haunting of Hill House). Love is an aspiring chef and health guru who Joe falls smitten with. He strives to make their relationship work this time around. Fate has a funny way of dealing with things. Little did Joe know that he was about to meet his match. The season 2 finale caught viewers off guard as Love reveals how alike she and Joe are. She, too has a dark side and has also committed a string of murders in the past. One of her victims even include Joe's ex-girlfriend, Candace. This big revelation unhinges Joe and sets him on murder mode. As he is about to attack Love, she reveals that she is pregnant with his child. This changes everything. The season ends with Joe and Love starting anew and moving into the suburbs as they prepare for the birth of their child. The last few minutes of the finale gives a preview of what's to come. Joe is seen checking through his garden fence at his next-door neighbor who was sunbathing. Is this a premonition of what's to come?
What to Expect in Season 3
Even though news on the new season is still obscure, viewers of the show are already on the edge of their seats. Who is this mysterious new neighbor, and what role will she play in Joe and Love's new life together? Will Love and Joe's similar backgrounds repel them, or make their relationship even stronger? These questions are just the tip of the iceberg. The much-awaited season 3 has Penn and Victoria reprising their roles as partners in crime (literally and figuratively!), Joe and Love. The show's creators have also added over a dozen new actors to its cast. That's one big ensemble to watch out for. Fans longing for new episodes may have to wait a tad bit longer, but one thing is for sure. The arduous wait will be worth it.
Tell us what's wrong with this post? How could we improve it? :)
Let us improve this post!