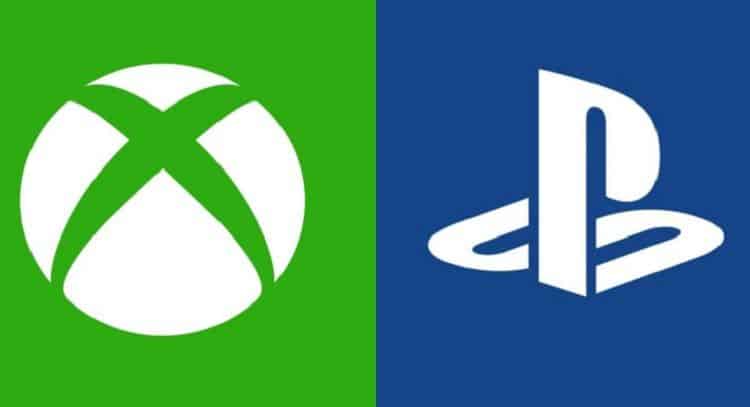 With the recent controversy between Microsoft and their dedicated playerbase regarding the price increase of Xbox Live Gold, there have been talks about whether or not Sony will increase the price of their online service, PlayStation Plus. While this decision by Microsoft has since been reversed due to overwhelming backlash from the Xbox community, the question of why this decision was made in the first place. Increasing the price from $60 a year to $120, doubling the already expensive price-point, understandably upset players to no end. It's been suggested that this was Microsoft's attempt at pushing players so subscribe to the Xbox Game Pass Ultimate service and eventually phase out Xbox Live Gold altogether, this definitely wasn't the right move. I don't see Sony making the same mistake and increasing prices on their service; especially after already increasing the MSRP of PS5 games to $69 up from $59. This begs the question: Xbox Live Gold or PlayStation Plus? Which is better?
Free Games
Xbox
Games with Gold has been a longstanding feature of Xbox Live Gold since 2013 offering players several free games every month they are subscribed to the Xbox Live Gold service. While many of the games have been less than ideal for players, there have been several titles that are worthwhile including Assassin's Creed II, Dark Souls, The Witcher 2: Assassins of Kings, Assassin's Creed IV: Black Flag, and so many more. Becoming a member of Xbox Live Gold will also grant you access to exclusive discounts available for members of Gold exclusively.
PlayStation
PlayStation Plus also gives players a few free games every month to subscribers of the service. Previously, we've seen games like Resident Evil 2 and 3, LittleBigPlanet 2, inFamous 2, Dragon Age: Origins, Detroid: Become Human, and hundreds more over the years. If you are a subscriber to PlayStation Plus, you will also receive member-only discounts on games throughout your subscription.
While both of these services are almost identical, there is one key difference that gives Xbox Live Gold a distinct advantage; once you claim your games they're yours to keep forever, regardless if you continue to subscribe to the service. If you are taking advantage of the PlayStation Plus service, you will need to continue to subscribe in order to access your free games.
Winner: Xbox
Pricing
Xbox
Xbox Live Gold costs $9.99 for a single month, $24.99 for 3 months, or $59.99 for a 12-month subscription. This was set to increase to $120 for a 12-month subscription, though Microsoft has since reversed their decision to double the price of the service.
PlayStation
PlayStation Plus costs $9.99 for a single month, $24.99 for 3 months, or $59.99 for a 12-month subscription to the service.
So, there's not really a winner here when it comes to pricing as both Xbox Live Gold and PlayStation Plus are both equally expensive and offer the same payment plans.
Winner: Tie
Streaming Services
Xbox
Alongside their online service, Xbox also offers a subscription-based game service known as Xbox Game Pass. With Xbox Game Pass you gain access to over 100 high-quality console games, new games all the time, Xbox Game Studio titles the same day as release, and member discounts and deals. Xbox also offers Game Pass for PC which offers the same benefits as console. Both Xbox Game Pass and Game Pass for PC cost $9.99 per month. That must be all that Xbox offers right? No, there is another. Xbox Game Pass Ultimate is the best bang for your buck including all of the benefits from both Game Pass and Game Pass for PC, free perks including in-game content and partner offers, as well as access to xCloud – Xbox's mobile game-streaming service. If you sign up for Game Pass Ultimate, it also includes Xbox Live Gold and EA Play – all for $14.99 a month.
PlayStation
PlayStation's streaming service, PlayStation Now, is similar to Xbox Game Pass in many ways; it offers over a hundred games as well as the ability to play PlayStation games on PC. In order to do so, you must have a PlayStation Network account with registered payment details, a DUALSHOCK 4 wireless controller, an active PS Now subscription or 7-day free trial, and an active broadband connection (recommended 5mbps or higher.) PlayStation Now is currently $9.99 per month, $24.99 for 3 months, and $59.99 for a 12-month subscription.
Well, I think it's kind of a no-brainer here that Xbox is the winner by a landslide, it has more options and Xbox Game Pass Ultimate brings everything together in a neat package for only $5 extra per month.
Winner: Xbox
Winner Overall: Xbox
Well, it looks like we've got our winner. Xbox Live Gold and Game Pass Ultimate is decidedly better overall than PlayStation Plus and PlayStation Now. It's just got so many more features and it seems like a much better deal than its competitor.