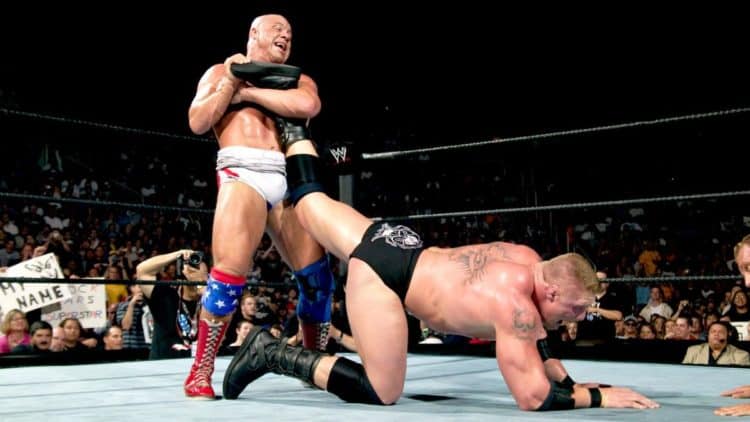 During the brand split, we had to wait for the big five PPVs for both brands to come together. Summerslam 2003 saw matches from both brands, including two world championship matches. The event was also very successful, with 415,000 PPV buys, which helped WWE's live event revenue grow by $6.2 million over the previous year. There were seven matches in total and it was largely a fantastic event, which Summerslam events typically were at this time.
But, which matches were best? Here is every Summerslam 2003 match ranked from worst to best.
7. The Undertaker vs A-Train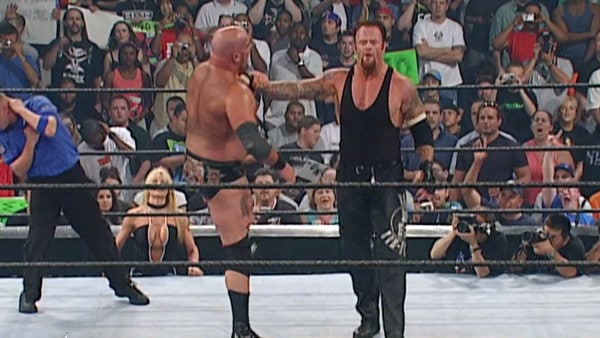 The Undertaker faced A-Train and Big Show in a Handicap match at WrestleMania XIX, and it wasn't very good. So, instead of ending the story, WWE decided to continue it, with Big Evil taking on A-Train at Summerslam. Overall, the match was fairly average, with no real stand out moment except Sable trying to seduce The Undertaker at the end of the match, which resulted in Stephanie McMahon making her return.
6. Shane McMahon vs Eric Bischoff – Falls Count Anywhere match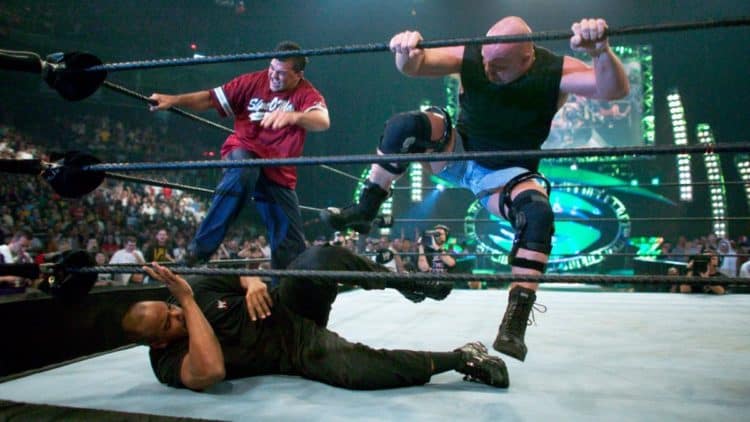 For two competitors that aren't traditional wrestlers, the match itself wasn't bad, but we've seen much better from Shane McMahon. The match involved a lot of brawling in the arena, rather than being focused in the ring. Johnathan Coachman interfered to help Bischoff, which caused Stone Cold Steve Austin to make an appearance to even the odd with a Stone Cold Stunner. Shane McMahon scored the win after a Leap Of Faith from the top turnbuckle to the announcer's table, covering Bischoff for the win. Overall, a pretty good match and worth a watch, Shane McMahon matches are always a lot of fun.
5. La Résistance vs The Dudley Boyz – Match for the World Tag Team Championship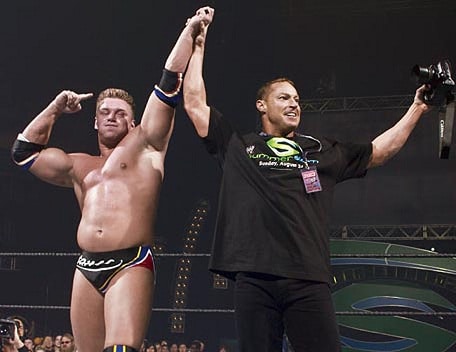 Opening the PPV was the Tag Team Championship match which saw La Résistance defend their titles against The Dudley Boyz. La Résistance weren't that good of a team but WWE kept pushing them through this era. The Dudleyz really saved this match but were unable to score the win after Rob Conway interfered. Overall, a good match, but had The Dudleyz faced a better team then this would likely be much higher on this list.
4. Kane vs Rob Van Dam – No Holds Barred match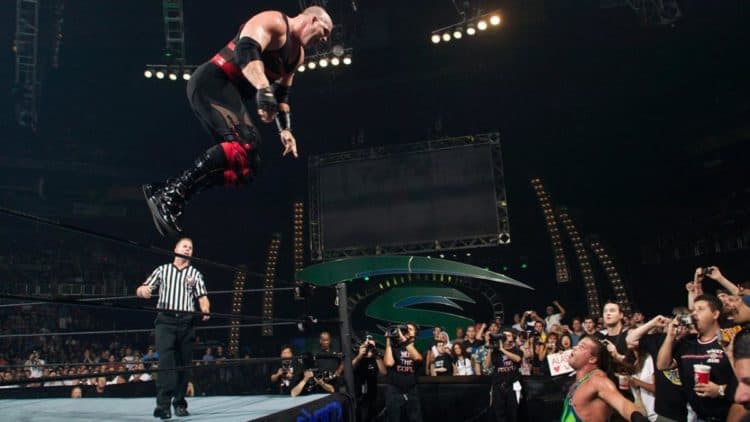 When Kane finally unmasked earlier in the year he turned on his tag team partner Rob Van Dam. This led to a No Holds Barred match at Summerslam. The match was very physical, with plenty of ladder and chair spots, including a Rolling Thunder with a chair. Rob Van Dam attempted a high-flying move but Kane managed to grab him and deliver a Tombstone onto the ring steps. Kane was perhaps his most sinister at this point and this match really helped emphasise that as he set out to pick apart RVD throughout the match.
3. Eddie Guerrero vs Chris Benoit vs Rhyno vs Tajiri –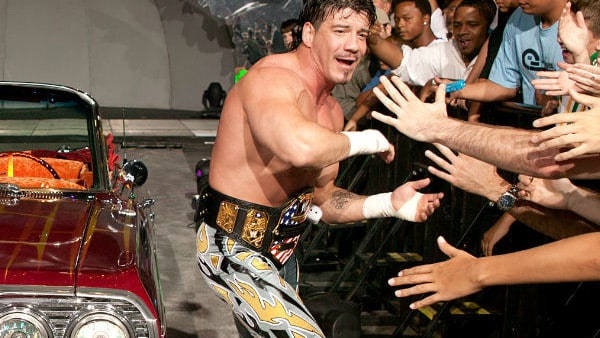 Multi-man matches such as Fatal 4-Way matches can get very cluttered and difficult to follow. But, this one was fantastic and a multi-man match done right. The match was very easy to follow along and the in-ring action was fantastic, with plenty of brawling and submissions. Eddie Guererro managed to rain the United States Championship after hitting a Frog Splash on Rhyno to score the win.
2. Triple H vs Goldberg vs Chris Jericho vs Shawn Michaels vs Randy Orton vs Kevin Nash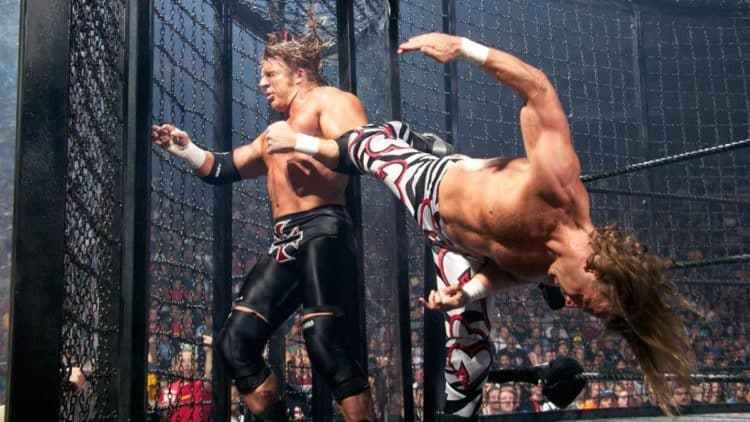 The second Elimination Chamber match took place at Summerslam 2003, with Goldberg largely running through every competitor, taking out Chris Jericho, Shawn Michaels, and Randy Orton. Triple H's Evolution faction member Ric Flair interfered by handing The Game a sledgehammer from outside the ring, which he was able to use on Goldberg to win the match and steal the championship win from Goldberg. Overall, a really good match, but unfortunately not as good as the first match in the prior Survivor Series.
1. Kurt Angle vs Brock Lesnar – WWE Championship match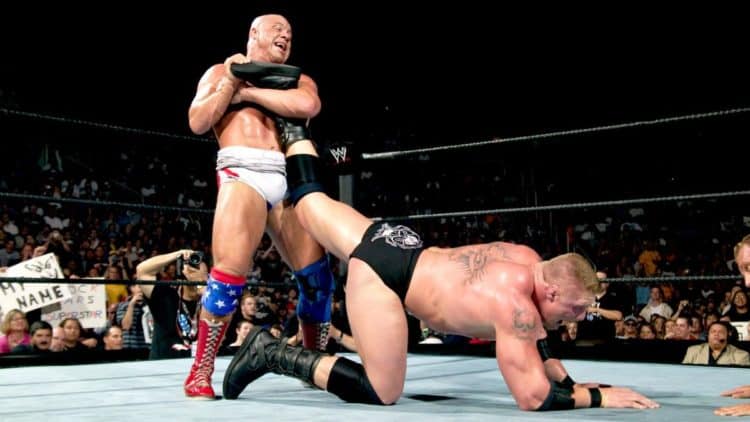 Being two amateur wrestling champions, every time Kurt Angle and Brock Lesnar stepped in the ring you were treated to a premiere technical match. The two had incredible chemistry with each other and helped bring out the best in each other. Following on from their WrestleMania XIX encounter a few months prior, the two faced off once again at Summerslam. Despite interference from Vince McMahon, Angle managed to reverse an F-5 into an Ankle Lock to score the win by submission.
Tell us what's wrong with this post? How could we improve it? :)
Let us improve this post!