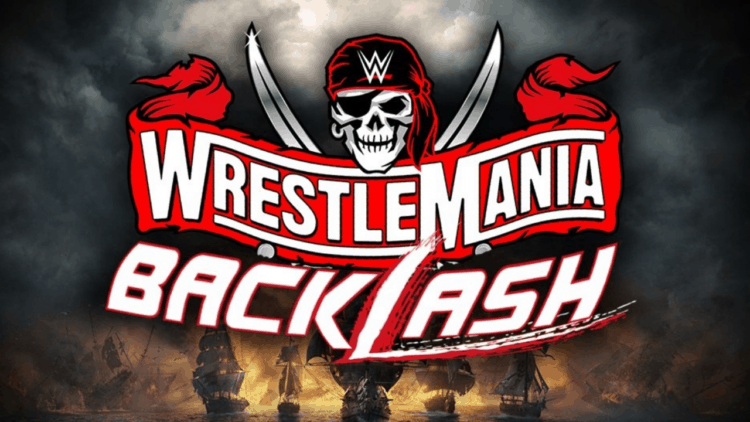 WWE WrestleMania Backlash is almost here, with the event going live later tonight. This will be the first PPV since WrestleMania 37, which saw fans in attendance for the first time in over a year. Tonight will be another fanless event, but will instead take place inside the Thunderdome. Currently, six matches are scheduled to take place, and it is possible that we will see some pre-show matches and potentially one or two unannounced matches. Here are all of the matches that are scheduled to take place and our predictions on who will walk out as the winner.
Damien Priest vs The Miz – Lumberjack Match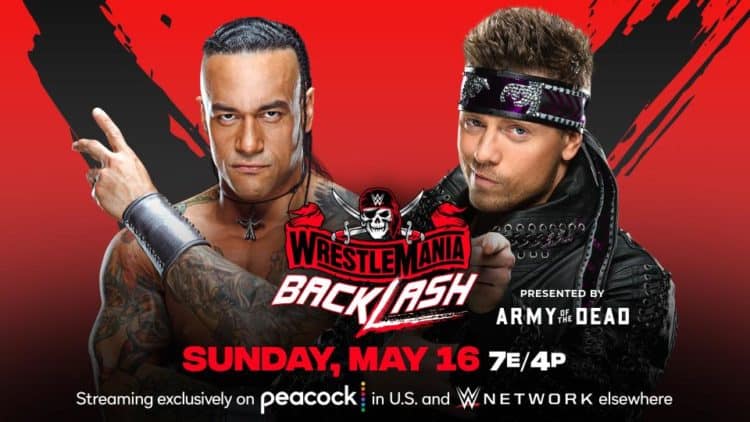 The former Ring Of Honor Television Champion, Damien Priest, teamed up with music star Bad Bunny to take on The Miz and John Morrison at WrestleMania 37. Now the pair are set to clash at Backlash in a Lumberjack Match, which will see various WWE Superstars surround the ring to ensure that no one gets in or out and the score is settled.
When it comes to the winner, I predict that Damien Priest will take home the victory. Priest and Bad Bunny came out victorious at WrestleMania 37, and it is likely the same will happen tonight. Damien Priest is a new potential star in WWE, while The Miz is an accomplished veteran, being a former 2-time WWE Champion and 8-time Intercontinental Champion, currently one reign from tieing the record with Chris Jericho who is a 9-time champion.
The win will benefit Damien Priest much more than The Miz and will help further his career in the company, whereas The Miz doesn't need to prove anything, so we think he will do the honors tonight.
The Dirty Dawgs (C) vs Rey & Dominik Mysterio – Smackdown Tag Team Championship Match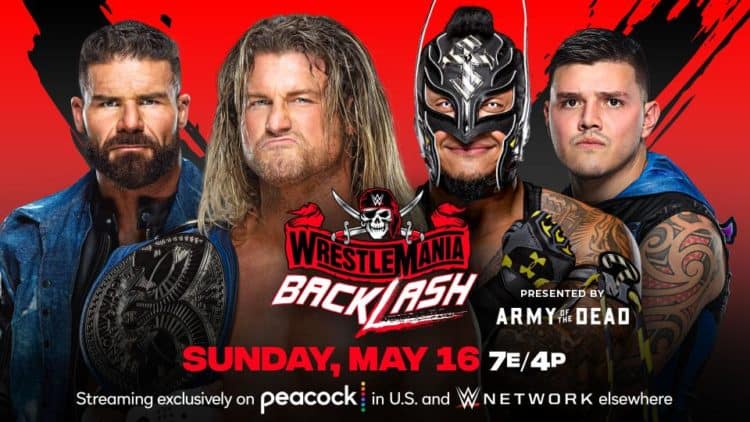 The father/son team of Rey and Dominik Mysterio are set to take of Robert Roode and Dolph Ziggler, also known as The Dirty Dawgs, for the Smackdown Tag Team Championship. Dominik is a new star in WWE and it is clear that the company are looking at him as the successor of his father when Rey Mysterio finally steps away from active competition. As of right now, Rey Mysterio is 46 years old and has openly stated that he only has a few years left before he retires, he began wrestling at 14 so currently has a 30+ year career.
My prediction is that Rey and Dominik will secure their first Championship together, and the first Championship that Dominik has ever won. The other three competitors in the match are established veterans, with decades of experience and multiple World Championship wins between them. If Dominik scores the pinfall or submission it will be a huge rub from The Dirty Dawgs that could help be the catalyst for his rise to the top in the company.
Bianca Belair (C) vs Bayley – Smackdown Women's Championship Match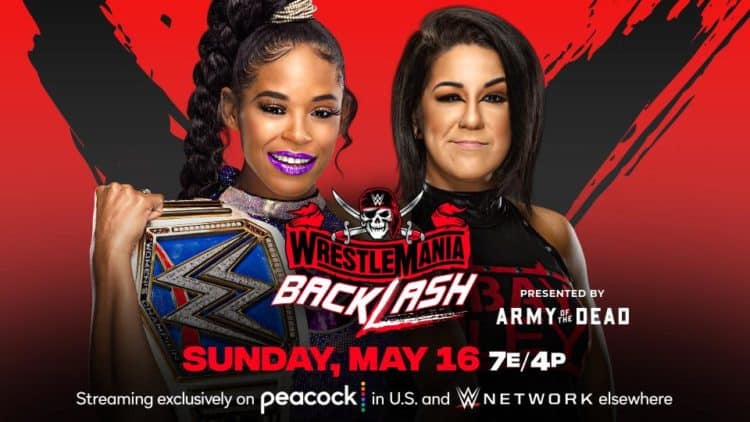 Bianca Belair captured her first Smackdown Women's Championship after defeating Sasha Banks at WrestleMania 37. Now, her first PPV title defence will be against Sasha's former friend Bayley. It has been seven months since Bayley last held the championship, losing it to Sasha Banks at Hell In A Cell 2020.
It is my prediction that Bianca will retain the title, it seems extremely unlikely that they would make the switch this soon, especially with the momentum behind her. Instead, Bayley will be used to continue both Bianca and the next generation as a whole, with newer stars such as Bianca Belair and Rhea Ripley making an impact on the main roster in recent months.
Rhea Ripley (C) vs Asuka vs Charlotte Flair – Raw Women's Championship Match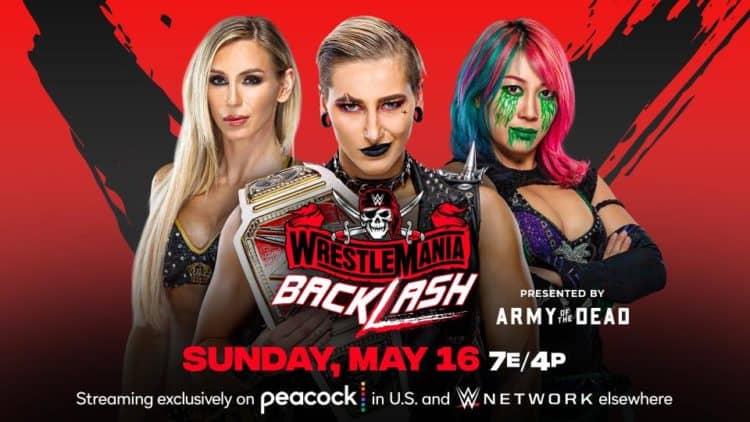 Speaking of Rhea Ripley, tonight she will be defending her Raw Women's Championship against two main roster veterans, Asuka and Charlotte Flair. Since making her main roster debut, Ripley has been on a roll, bringing metal to the main roster. Ripley won the championship from Asuka at WrestleMania 37 and was scheduled for a rematch before Charlotte Flair was also added to the mix.
This one is an incredibly difficult one to predict. With the roll that Ripley has been on it wouldn't make sense to take the title off her so quick, but Charlotte Flair has also been added to the match, and we all know what typically happens when Charlotte is in a title match. But, with all that being said, I think Ripley will walk away from WrestleMania Backlash with the gold still around her waist.
Bobby Lashley (C) vs Drew McIntyre vs Braun Strowman – WWE Championship Match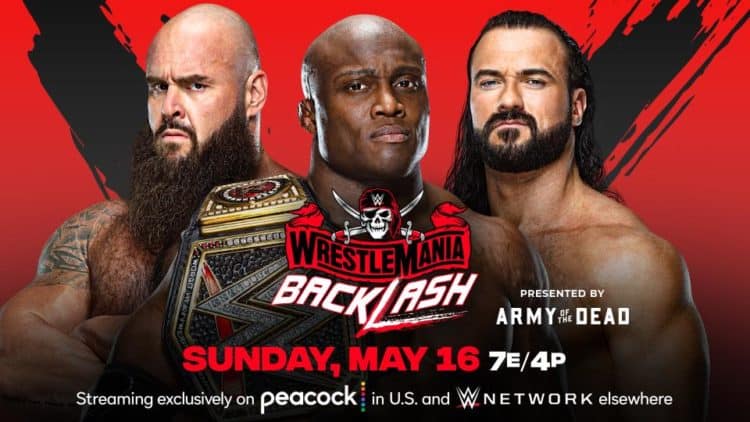 Despite first debuting in WWE back in 2005, Bobby Lashley finally won the WWE Championship for the first time earlier this year. He then defended the title against Drew McIntyre at WrestleMania 37. Now, he has to defend the title again against Drew McIntyre, just this time the Monster Among Men has been added to make Lashley's night a lot tougher.
But, when it is all said and done, I think Lashley will still be holding onto the WWE Championship after he successfully defends it against two of the toughest Superstars on the roster currently.
Roman Reigns (C) vs Cesaro – Universal Championship Match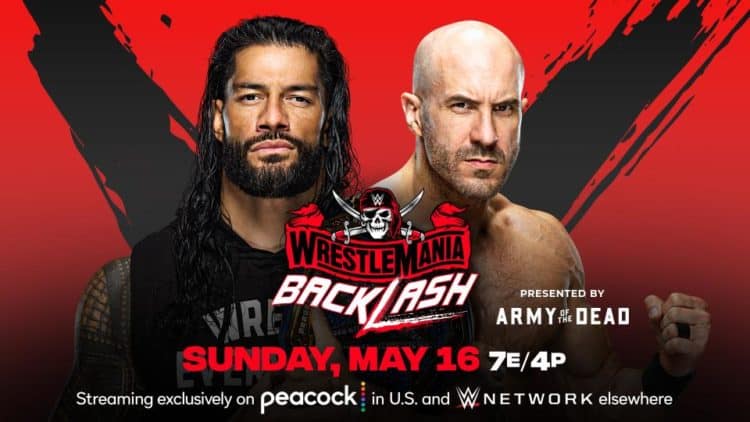 The fact that we are in 2021 and Cesaro has still never won a World Championship is a travesty, unfortunately, I don't think tonight will be the night he finally does. While the momentum has definitely been building for the Swiss Superman, Roman Reigns has also been on fire recently, finally winning over the WWE audience after he turned heel in late 2020.
Cesaro's time will (hopefully) come, but I think it is unlikely that tonight will be the night.