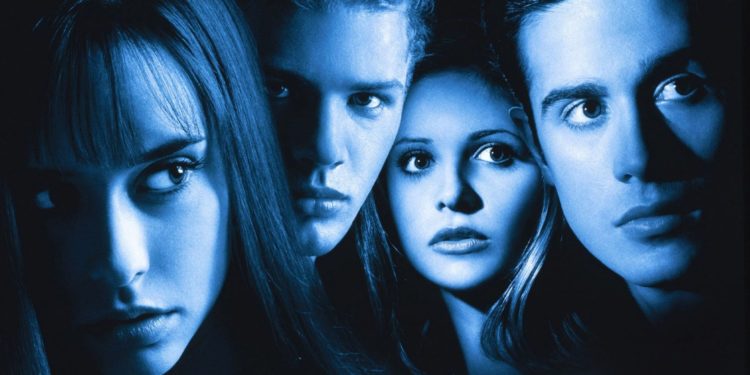 Despite the commercial success of the 90s slasher films, the upcoming horror series should avoid copying the characters from the original movie at all costs. On October 15, Amazon Prime Video will launch the upcoming I Know What You Did Last Summer remake, a TV horror series adapted from the 1973 YA novel by author Lois Duncan; however, the show will heavily be influenced by the 1997 film. That movie was a commercial success and it spawned two more installments: I Still Know What You Did Last Summer and I'll Always Know What You Did Last Summer. However, the 1997 film is deemed a horror classic by many, though not for the reasons that Halloween or Scream are known for. Despite the original's popularity, the horror film currently sits at a dismal 44% on rotten tomatoes, with most critics lauding the film as a tedious, and by-the-numbers slasher flick. Does the new television series have a better chance at being better than the 1997 original? Of course! One of the key components that I Know What You Did Last Summer must get right is characterization. The staging of the inciting incident where Julie, Ray, Barry, and Helen accidentally hit an innocent victim made the protagonists look very bad. First, neither of them checks the victim's pulse to make sure he's dead. Second, the gang actually convince themselves that tossing the body into the river was the best option.
There was no justification for their hit-and-run incident and the fact that they chose to get rid of the body instead of calling 911 instantly puts them in the unlikeable category. Julie, Ray, Barry, and Helen never comes across as decent people not only because of their heinous crime but their whole persona is upper-class rich snobs. Barry is a complete douchebag who physically threatens Julie. Helen is the one-dimensional prom queen whose main job is to look pretty and scream. Barry is sort of the white knight, who's more so the wimp. Oh, and he's a fisherman. And Julie is simply perfect. Not only do these characters suffer from the lack of character development, but there's no struggle in their lives and their personalities are extremely bland. Take Sidney Prescott. She was dealing with the trauma of losing her mother. Carrie was bullied at school and abused at home. Annie (Hereditary) was dealing with the emotional stress of losing both her mother and daughter. The emotional trauma of each character instantly gravities the audience to their personal journey. Even if the character isn't suffering from some painful turmoil, the external conflict really has to turn your protagonist's world upside down. Regan went from this sweet little girl to a demonic entity that wanted to take over her body. Christine Brown's (Drag Me To Hell) life was on a tailspin after being cursed by Mrs. Ganush. Aliens were looking to hunt and kill Ellen L. Ripley and her crew.
The new television series needs to avoid this vital mistake. It doesn't matter how likable their protagonists come across, having your protagonists choose to commit a felony and then try to get away with it won't win them many supporters watching the series. Who knows, maybe the 1997 film wanted audiences to root for the murderous hook-wielding killer? Based on the trailer, the hit-and-run scenario does still come into play in the television remake. Hopefully, the writers understand that opting to toss a body into the river instead of being good Samaritans by calling 911 is a bad move. More importantly, audiences need to watch multi-dimensional and interesting characters. They don't particularly have to be likable; however, they should be very compelling to watch. By the end of I Know What You Did Last Summer, how does Julie grow as a human being? She doesn't. Sure, she has a psycho madman off her back but Julie ultimately goes back to the mundane lifestyle that she had in the beginning of the film. The I Know What You Did Last Summer series has a chance to turn the slasher genre on its head. Just as Sleepy Hollow and The Exorcist shocked television audiences with their layered stories and characters, let's hope this series manages to be a compelling exercise in horror TV as well.
Tell us what's wrong with this post? How could we improve it? :)
Let us improve this post!