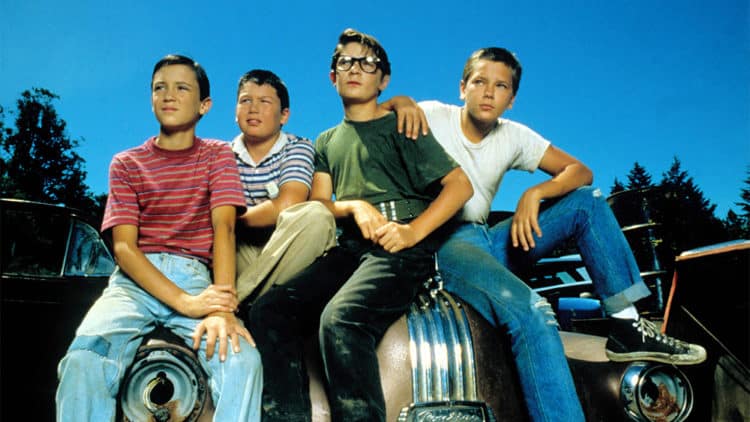 There have been countless of movies about friendship that has premiered over the years, but only a few are able to become timeless classics. One of those being Rob Reiner's critically acclaimed masterpiece, Stand by Me. The coming-of-age film that was released last 1986 was adapted from Stephen King's novel, The Body, which is about a group of four friends who come across a dead body of a missing boy during one of their hikes. Stephen King is known for his notoriously spine-chilling stories, but somehow the film is able to depict otherwise. There may be elements of murder and mystery, but it's an overall heartwarming watch that is memorable in so many different levels.
What is the Film About?
It's not easy producing a film that is top billed by a cast that is mostly comprised of child actors. The story should either be captivating, or the child actors' insanely talented. The film had both these elements working in its favor. The film's lead cast members were led by Wil Wheaton (The Big Bang Theory) as Gordie Lachance, Corey Feldman (The Lost Boys) as Teddy Duchamp, Jerry O' Connell (Jerry Maguire) as Vern Tessio, and the late River Phoenix (My Own Private Idaho) as Chris Chambers. The film starts off in the present day where Gordie reads a newspaper article about a man who was stabbed in a restaurant. This allows him to reminisce back to a time in his life where he and his three other friends, Teddy, Vern, and Chris, set on an unforgettable journey during one fateful Labor Day weekend in 1959. The four 12-year-old boys got together after learning that a stranger has been accidentally killed near the place they live. They set on to find the body, but encounter a bunch of challenges along the way, which include a gang of bullies, led by Ace Merrill, portrayed by Kiefer Sutherland (Designated Survivor), a marsh full of leeches, and many more. It was an adventure of a lifetime that made the four boys get to know each other in such a deep and profound way, and one that turned into a defining moment in their lives.
A Timeless Tale of Life and Friendship
It's been more than 30 years since the film premiered, but re-watching it feels like it just aired yesterday. The emotions it was able to evoke is something that is not easily forgotten. You could watch the film as a teenager, then re-watch it again as an adult, and have two different sets of realizations. There is always something new to learn. It's amazing how a simple storyline could pack a punch, and be so impactful to its viewers. It's a cinematic experience that no one should miss out on. Apart from the endearing adventure of the four boys, the main theme of the film centered around the meaning of true friendship. It was a story about courage, acceptance, and standing up for what is right. The four leads may not have seen eye-to-eye at times during their trip, but they still embodied the saying, "no man left behind". They were comfortable with each other enough to show their vulnerability and heartaches. Endless stories were told, and tears were even shed. A lot of them came from dysfunctional families, and they were able to find solace in each other, even for just a brief period of time. This is what real friendship is like – you don't have to necessarily remember each moment you spent together, but you won't ever forget the way it made you feel.
The film ended on a bittersweet note, but one that is realistic in a lot of ways. After coming home from their adventure, the four boys part ways and go back to their regular lives. This continues until they grow older. Gordie recounts how Teddy and Vern drifted away from him and Chris after their junior year of high school, and how Chris later entered college to become a lawyer. All seemed well until Gordie dropped the bombshell that Chris was stabbed to death while attempting to stop a fight at a restaurant. More than a decade has passed, but Gordie reveals that he will miss him forever. The film's ending scene couldn't have been more poignant. Gordie ends his story by saying, "I never had any friends later on like the ones I had when I was twelve. Jesus, does anyone?" They say that grief is the price we pay for love. Friends come into our lives for a reason, and friendship is able to teach us valuable lessons that last a lifetime. If there's one thing to learn from the film, it is to hold on to the people who matter, and cherish every moment spent with them.
Tell us what's wrong with this post? How could we improve it? :)
Let us improve this post!