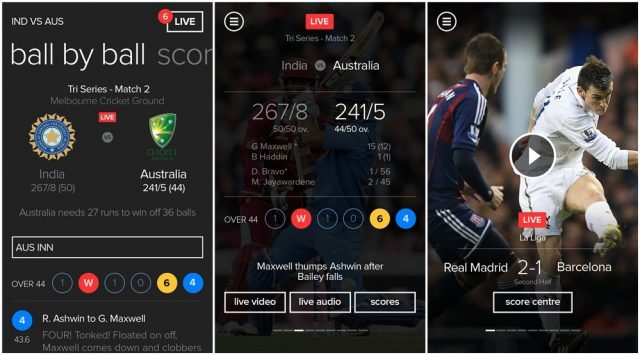 As more TV watchers migrate to streaming only packages that include Hulu, Netflix, HBO and Amazon, one important vertical is markedly absent from these media giant's arsenal: live sports. One might assume that some day, some how sports would become available on your favorite streaming service that you already subscribe to but there are a few reasons this might not ever manifest in reality.
Eight Dollars per Month Just isn't Enough
When Netflix adds or removes a TV series from their library they may have paid anywhere from 1-50 Million dollars for that privilege. That sounds like a massive number to you and I but it's really a drop in their six billion dollar content budget. Imagine what they'd have to pay for even a single NFL game. Yahoo spent 20 million on a single game that, unlike a TV series in their library, is completely worthless to them after that game ends.
All streaming services have raised their prices in recent years so it's obvious they're doing the math here and their margins are shrinking as their libraries grow. Eight dollars per month just isn't enough to cover the cost of even a single professional sport on these streaming services.
Live Streaming Just Isn't Their Thing (Yet)
While this might change in the future, traditionally Netflix, Hulu, Amazon and HBO just don't do live streaming. The technology required is quite different and they'd need to acquire a company or be secretly working out the details for this to work any time soon. It would mean a stark departure from what they've built their empires on thus far. Look for news about these companies moving into live streaming technology before you look for live sports to appear on their platforms.
Cable Companies Won't Let Go of Sports So Easily
If you and I know that live sports are one of the last cash cows left for cable then they certainly know it as well. NBC/Comcast, Fox and ESPN all pay massive amounts of money to the NFL for rights to games. They hold most of the seats at the table and their existing relationships assure the NFL that their games will be available to the greatest number of people. They also lock these types of deals in for a decade sometimes.
Not to mention networks like NFL Network and RedZone have only recently made their way to the streaming world via Sling (owned by DISH, a cable company essentially) and Playstation Vue.
So even if Netflix or Amazon wanted that NBA deal they're going to have to wait until 2025 to take a swipe at it.
The Leagues May Just Take Matters into their Own Hands
Don't be too disheartened, cord-cutters! There are several ways to watch live sports online without cable. The leagues themselves are finding ways to avoid the cable companies altogether offering OTT (Over-the-top) streaming services such as MLB at Bat, NFL Game Pass, NBA League Pass and NHL Gamecenter.
Unfortunately, at the moment these services are limited by regional blackouts, country and can be quite expensive. But who knows, perhaps that will all change in the coming years and you'll easily be able to stream your favorite sport online. But it probably won't be through one of the services you already subscribe to.