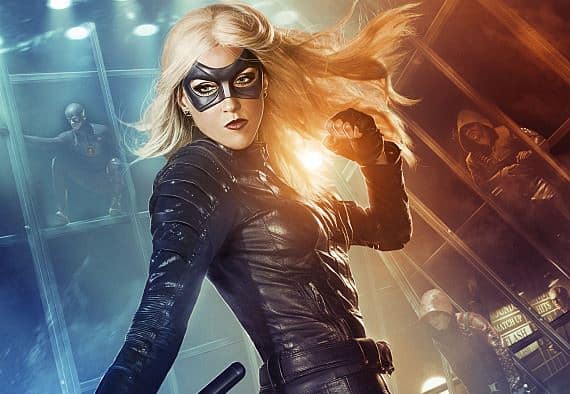 Season 3 of The CW's Arrow, the story of DC Comics' Emerald Archer Oliver Queen (Stephen Amell), was not the strongest year for the series, but it still had a number of solid elements that fans did enjoy. Despite Oliver being the main character of the show, his story was not the most interesting one to follow by the time this season of Arrow was over. Instead, the third season's true MVP was Dinah Laurel Lance (Katie Cassidy), who evolved and finally embraced her comic book destiny by becoming the Black Canary with the death of her sister, Sara Lance (Caity Lotz), who will be returning to the DC/CW world as White Canary on DC's Legends of Tomorrow in 2016). Here is why Cassidy's character was one of the very best parts of Arrow Season 3. Be aware that this article will contain spoilers for the entirety of Arrow's third season.
Best Evolution and Most Compelling Storyline
Season 2 wasn't an easy year for this character as Laurel spiraled into a serious drug and alcohol addiction while having to deal with her sister coming back from the dead after over five years of grieving and pain. With Sara's actual death in the opening of Season 3, it was the final step for Laurel to begin her journey to become not the Canary, but the Black Canary. While it's a debate that is going on today with comic book films and shows, a superhero's origin story is and will always be an important piece in the character's overall story. Whether it's told in flashbacks or in the present day, it needs to be there and always will because there needs to be a bigger essential reason as to why these heroes suit up in the first place, aside from just wanting to save the world. Characters like Oliver, Deathstroke, Arsenal, and Speedy have each had their own unique origins told in order to get to where they are today, but the writers gave Laurel something different. Instead of giving her the background of going through training and trials before hitting the field, it was reverse.
In the early episodes of Arrow Season 3, Laurel begins the physical part of her training with the introduction of boxing trainer Ted Grant/former vigilante Wildcat (J.R. Ramirez) before she finally suits up when Starling City loses its hero midway through the third season. But a couple of boxing lessons and an awesome costume isn't enough for you to be fully ready to take down bad guys. That's where Laurel's story becomes unique. We witnessed her falls, but also something she would learn from each of those defeats before getting up. Realistically, we couldn't spend five seasons just watching Laurel train before finally suiting up as Black Canary, because in the world of television, some things do have to move faster. It was actually more compelling to see Laurel go out in the field while still being a rookie. While there is only so many times that you can take seeing your hero get shot, punched, or kicked, if the character learns from it and gets better from those blows, then you have a perfect storyline, which is exactly what Laurel got.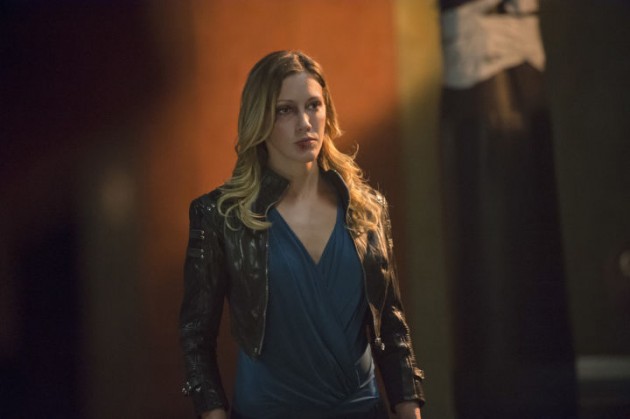 Best Character to Succeed the Theme of "Identity"
Arrow Season 3 was all about "identity" with questions such as "Who am I?", "What is my true purpose on this team?", "How do I live these two lives?", and more. Oliver and Laurel had similar themes to their identity journeys as the the two of them were searching for ways to be both Oliver Queen and Laurel Lance while also being the Arrow and Black Canary, respectively. However, Oliver was the one character to not only fail this quest, but also the whole aspect of "identity" because the point of his journey was to find a way where he could balance being both. The main problem with his identity search was that both the season premiere and finale showed him giving up one part of his life so he could live the other, thus, not fulfilling the main point of his journey at all.
While this is probably what Season 4 is going to be about for him, it was quite disappointing to see the lead character of a show not being able to accomplish one of the most essential themes that a show or a movie can explore. Laurel, on the other hand, did succeed with it, and yes, the chances of her dealing with that same struggle in future seasons do certainly exist. However, it was empowering to see this woman, who has gone through so much pain, not only follow her little sister's footsteps with grace towards the end of the season, but also stay true to who she was before putting on that mask.
Episode 13 "Canaries" had Felicity Smoak (Emily Bett Rickards) present a definition about Laurel that speaks so well to who Laurel is and why she differs from Sara when Laurel was dealing with a difficult defeat from Werner Zytle (Peter Stormare). "I think Sara wore her mask just as much to hide her demons as she did to help people," Felicity says. "I don't see that with you. You have a light inside of you that Sara never had so maybe you should stop trying to be Sara and just be yourself." Laurel may not have been a member of the League of Assassins (although she did form a friendship with Katrina Law's character, Nyssa al Ghul, who eventually became her new trainer) like her sister, but the thing that will always be loved about Black Canary (in any interpretation) is her heart in the choices she makes as a hero. By the end of this season, we saw Laurel having that balance, and that came from true character development that was phenomenal to follow.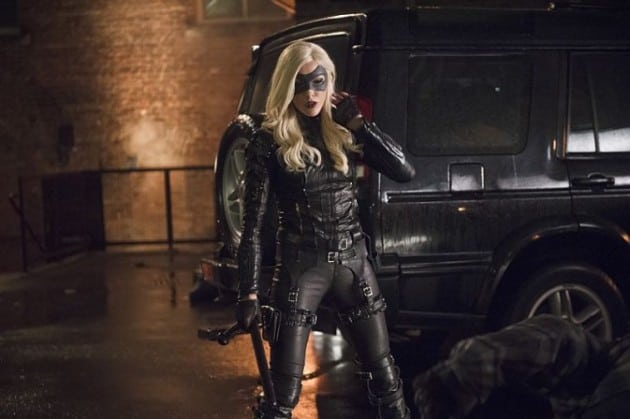 Best Upgrade
There are a lot of elements of Arrow that are impressive, such as how the series brings these iconic costumes to life from the pages of the comic books. While Sara's Canary costume in the second season was a solid adaptation from the comics (minus the fishnets), it was important that Laurel needed to find her own style, not just when it came to fighting, but also for her uniform. However, her gear got even more impressive when she was visited by The Flash's Cisco Ramon (Carlos Valdes). Here we saw the Canary Cry finally come to life, maybe not in the form of superpowers, but instead as an impressive mechanical presentation. These three elements that we have talked about have made Laurel's journey one of the most enjoyable stories in a bumpy year for Arrow. When the show was first announced, I was not only excited to see the birth of Black Canary, but also seeing someone as talented and empowering as Katie Cassidy portraying a strong iconic woman on screen. The end of this season made the three-year wait absolutely worth it, and it's only going to get better and more compelling when Arrow's fourth season premieres in October.
Arrow Season 4 will premiere sometime in October in its regular timeslot on Wednesday nights, 8/7c, on The CW.
[Photos via The CW]