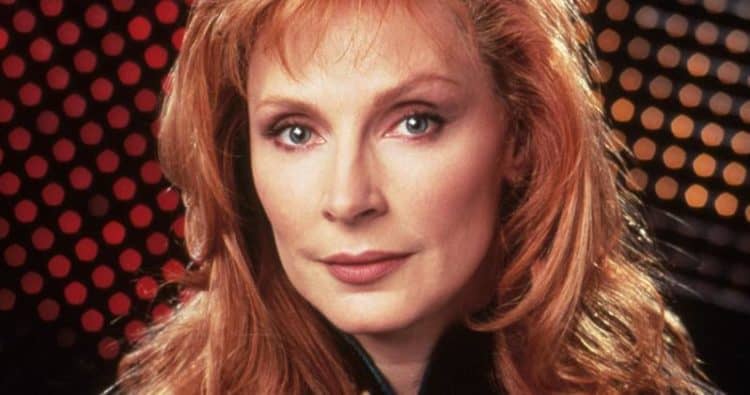 It doesn't feel right to be able to say that Gates McFadden won't be guest-starring on Picard in season 2, but the main reason why is that she hasn't been asked onto the show. Michael Dorn and Wil Wheaton are also absent from season 2 as well and both of them are ready to go when they get the call, since the two of them are still fan favorites just as much as many other characters, but again, without the call to go, it's not bound to happen that we'll see said characters in the show again. On the upside, this doesn't sound to be something that fans are willing to petition for as hard as various fans have pushed for other shows and movies in the recent past. But it does still feel as though Dr. Crusher should be in Picard at some point, even if it's just for a cameo here and there. She was an important character on the show back in the day and was a part of the movies after all, but it would appear that her name didn't come up, though it's fair to say that there might be at least a couple of reasons that can explain why she was left out. Of course, if anyone could come up with them that would be news to a lot of folks. It could also be that with her new podcast, Gates might be kind of busy at the moment and might have had to miss out on the season, but that feels like a pretty thin excuse. Right now the strongest reason for not seeing her in Picard appears to be that she wasn't asked, even if that leaves a lot more questions than it answers.
For a long time, Dr. Beverly Crusher was a part of Star Trek, and even to this day, she's a well-respected actress that has done quite well for herself. This doesn't feel so much like a snub than an oversight or perhaps a meaningful omission that might be a part of the story in which she simply isn't involved. It's already been seen that each of the cast members has gone their own way in Picard, and while they all share the Starfleet experiences that brought them together, it might have been an executive decision to leave a few of them out. It is odd that Crusher and Worf were left out though since they were two of the most popular characters in the franchise. One would think that they would have been given a cameo by now, or more mention than might be given in passing. It's safe to say that Gates is at least a little bothered by it, but she's still moving forward just like everyone should and still has plenty to keep her busy in her life. Perhaps she'll get a cameo or a recurring role in the third season, but it's going to be a while until we get to find out. Until that time she has plenty to do as her life is anything but boring and she's been doing what she can to stay busy. One might even say that as much as she hoped to be on the show, there's not much room for guest stars when the numbers start rising. A handful of guests on a show can slow things down in a big way, meaning that if there are too many faces that need to gain exposure, which can end up causing a program to stall and stutter since there's too much time that needs to be devoted to introducing the characters and not enough to spend on the story.
Anyone that's ever watched a Star Trek show knows that there's typically a lot of story to get out, which means that one can't be focusing so intently on who decided to show up on which episode. There's usually a balance that plays out as characters are given so much attention and then the story is given the rest in order to keep things on an even keel as they need to be. Right now it would appear that Gates was just one guest star too many. It's a less than desired outcome but so far it's what the people have to look forward to since what they've been given so far is, to many fans, a masterful show that has managed to continue the tale of one of the greatest Starfleet captains ever created for the show. If Gates shows up for season 3 that would be great, but if not then people will have to deal with it since it's not as though this is her only gig. It is still a little confusing why she wouldn't be selected, but that's how things happen sometimes and fans just need to roll with it as much as possible.