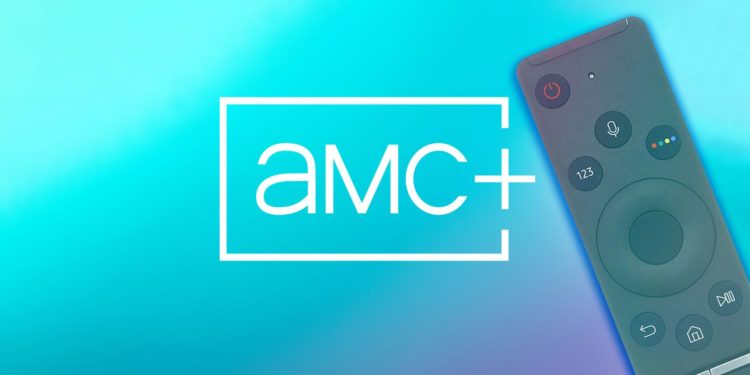 'The Streaming War' is only a battle for those who make money off of it. For people like the average viewer, however, they can be a frustration. From an onslaught of free trials that turn into full-fledged subscriptions when you forget to cancel your membership to the services you don't watch but cannot, for the life of you, click the cancel box on, watching movies at your house is expensive, terrifying, and at times, overwhelming. With no rhyme or reason for the curated selection and an algorithm that never quite shows you what you want, the quality of established properties goes down each time Netflix of Amazon throws nine figures at another new project. Luckily, there are other options hidden in plain sight.
The oversaturation of the streaming market combines with the facade that only Netflix, Amazon, Hulu, Disney, and Apple reign supreme lets better services go to the wayside. It is here is where AMC+ comes in handy. Not so much a single service, but a collection of four different services, AMC+ offers a little bit of something for everyone. However, despite its name, it's not just Breaking Bad, Better Call Saul, and Mad Men reruns. Yes, the service has all the series one associates with the brand, but its biggest sell is the movies.
AMC+ combines AMC, Sundance, IFC, and Shudder. AMC offers, more or less, the types of movies they show between the series. Harkening back to the days when AMC was more focused on the 'M' in its name. The AMC hub gives us popcorn entertainment at its finest. AMC's movie selection is the most diverse of the four. From prestige Oscar movies to popcorn entertainment, AMC has what many others lack in classic favorites, with more than nostalgia going from them.
It also offers intriguing original content — namely, Annie Murphy's Schitt's Creek follow-up, Kevin Can F… Himself. Taking a mature approach to the first few episodes of WandaVision, Kevin combines the classic single-camera sitcom with the melodrama of a cable drama such as Claws. The result is a bizarre experiment in which the woman's point of view is disconnected from the not-so-subtle knock at the classic Kevin James sitcom. While Kevin sees it all as a wacky farce, complete with a laugh track, we also see all the ways that the casual misogyny of the man-of-the-house trope weighs on the homemaker, who is often the brunt of the jokes. The situational comedy here acts less like lighthearted laugh fodder and more like situational horror, with heavy-handed acting adding a particular air of evil to its conceit. It's a small sample size of what the channel has to offer, but if they find a niche with similar high-concept projects, it could soon turn more heads.
The IFC and Sundance sections are, admittedly, the least explored of the bunch. Still, they add another layer of prestige to an impressive lineup, with all of IFC's bizarre comedy offerings being a cherry on top. This is where the giants often fail. Yes, they offer many of the classic popcorn movies of my childhood. When it comes to indie movies, cinematic dramas, and comedies with a little bit more substance, Netflix and company fail to offer more than a handful of films made before the turn-of-the-millennium.
Furthermore, as a passionate fan of documentaries, IFC and Sundance have a slew of interesting true-crime documentaries, history lessons, and entertainment-focused films that make for perfect background noise when I'm mindlessly sketching or doing some housework. The crime documentaries, in particular, look less like the fetishized Netflix version and more like actual studies into the mindset of the killers, their victims, and the people it affected.
Few services own their niche as well as Shudder. Focusing on horror, Shudder doesn't just purge the bargain bins for SyFy rejects and the latest Bruce Willis tax write-off. Shudder offers Giallo classics, prestige classics, queer horror, horror Noire, and enough cult classics to keep you entertained. With all these prestige offerings, however, AMC+'s biggest sell is also my favorite streaming service. While several niche services quickly wear out their welcome after you've seen the first five movies on their landing page, Shudder offers enough steady original content and classics to keep casuals and students of the genre entertained.
Where Shudder really shines, however, is in its diversity within the genre. Yes, it has Halloween and other genre staples, but it's helped me discover international filmmakers that I otherwise would have missed. If you're a fan of horror as satire, these films help paint a parallel between the Get Outs of America and the similar sentiments happening worldwide.
Thus far, my favorite discovery on the service is Indonesian filmmaker Joko Anwar. The Satan's Slaves and Impetigore, both available on the service, has a knack for taking classic horror tropes and doubling down on the psychology that makes it scary. Fans of Hereditary or Netflix's Hill House should love this unique yet similar approach to the types of horror that made those projects special.
Furthermore, on top of the documentaries at IFC and Sundance, Shudder doesn't have the depth of documentaries. However, the limited few it has are must-watches for anyone interested in horror at a deeper level. The in-depth looks at Elm Street and Friday the 13th movies help show why that genre of slasher resonates four decades after it became all the rage, while biographical documentaries about genre legends Kane Hodder and jack-of-all-horror Tom Savini act as educations into the history of the genre's biggest lesser-known names.
AMC+ offers a wide range of films, television series, and documentaries for those who want a little more substance than the other industry leaders. While there's no native app, it's available on Prime, Hulu, and Apple TV for as low as $7. While it might not have the depth of its competitors, it makes up for it by having a higher success rate than those that value quantity over quality. Shudder