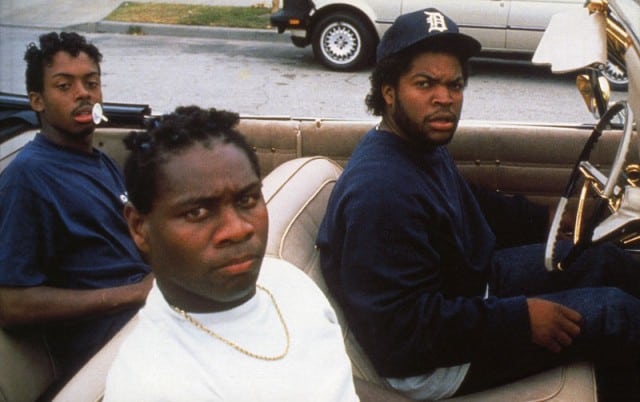 It blows my mind that John Singleton was only 23 when he was nominated for Best Director for his work on one of the best movies of the 1990s, Boyz N The Hood. It's not like I was growing up in gated communities with butlers and tennis courts, but it was nevertheless startling and, to a degree, educational to see for the first time, life in the ghettos of South Central Los Angeles. The cast of Boyz N The Hood all went on to have some pretty interesting and impressive careers, so let's see what they've been up to since 1992. Yup, we're talking nearly 25 years since this movie came out. Wow.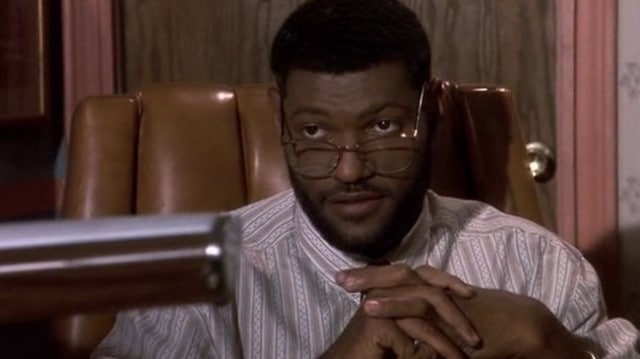 Laurence Fishburne as Furious Styles
The man who played a character with one of the coolest names ever (I dare you to come up with five cooler names than "Furious Styles;" it can't be done) went on to a very successful and respected career in acting. Perhaps Fishburne's most well-known is that of Neo's mentor in The Matrix Trilogy, Morpheus. He continues to find work not only in film, but on stage and television too: Fishburne was nominated for a Tony Award in 2007 for his role in "Thurgood." No big deal – he had already won a Tony in 1992.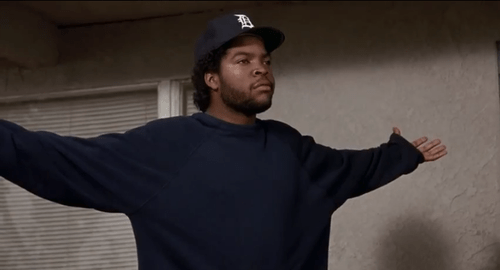 Ice Cube as Doughboy
Man, Ice Cube has come a long way from the jheri-curled, angry rapper that landed a role as Doughboy. He's continued to pump out some great rap albums (The Predator will always be one of my favorites), and has become a regular on the big screen, starring in movies such as Three Kings, The Friday movies, and the XxX sequel. He's probably not as family-friendly as Snoop Dogg, and his appearance in family movies is still kind of jarring to me. I mean, this is a guy who had a "plan to break Tyson out of prison," and now he's in Are We There Yet? Yikes. Most impressive, to me, is that Cube wrote the hilarious Friday movies, as well as the underrated All About the Benjamins. His most recent success? Straight Outta Compton has some serious critical acclaim.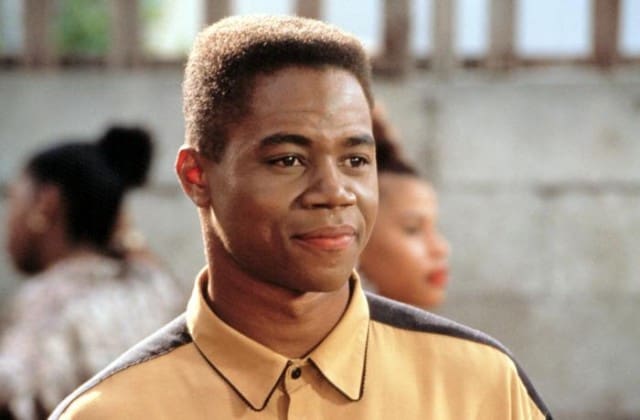 Cuba Gooding, Jr. as Tre Styles
Following Boyz N The Hood, Cuba's career has been up and down to say the least. His performance in Boyz is arguably the best out of all cast members, and he followed it up with some impressive performances in As Good as it Gets and especially Jerry Maguire, for which he received an Academy Award. But then, for whatever reason, Cuba's stock fell and he started doing movies like Rat Race, Boat Trip, and Radio. He ended up marrying his high school sweetheart and has three children with her, and hopefully his awesome portrayal of Nicky Barnes in American Gangster is a sign of things to come and a return to glory, not a break from the norm. And last night he was OJ Simpson. He's back!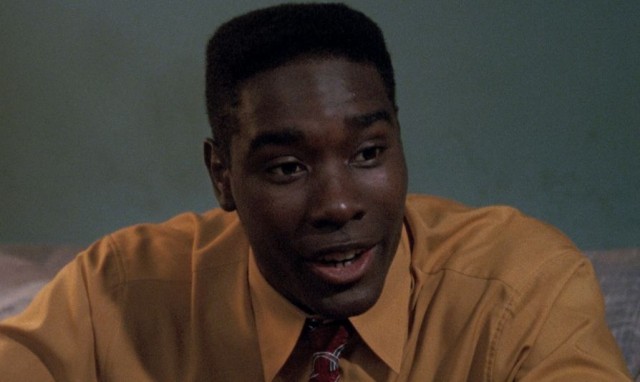 Morris Chestnut as Ricky Baker
Chestnut was great in Boyz, but he didn't blow up like Cuba and Cube. He's had steady work in film and television starring in movies such as The Brothers and Under Siege 2 with Steven Seagal, but he's never had a role as memorable as that of Ricky Baker. Although I did like him in Like Mike. It seems that Chestnut is a fixture in movies with modest budgets. According to his website, women love him. Well, duh. Chestnut, in my opinion should have been bigger but his TV career is nothing to scoff at by any means.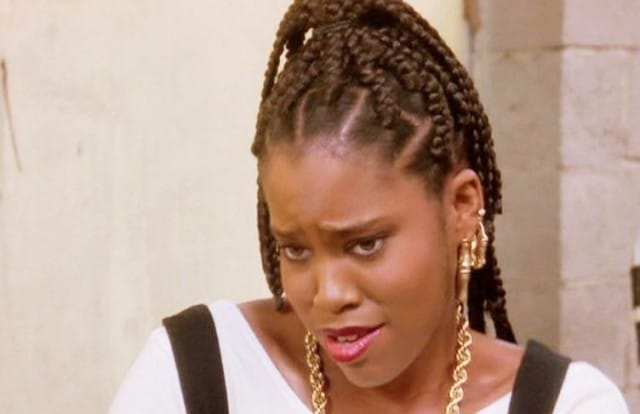 Regina King as Shalika
Regina King, it seems, has been in EVERYTHING since 1992. She even reunited with Cuba Gooding, Jr. in Jerry Maguire as his wife, and with Ice Cube in Friday as his sister. King won a BET Award and an NAACP Award for her role in Ray in 2005. King's been a staple on prime time network TV for nearly a decade. Personally I love her as the HR director in The Big Bang Theory. But I'll also never forget her in 227.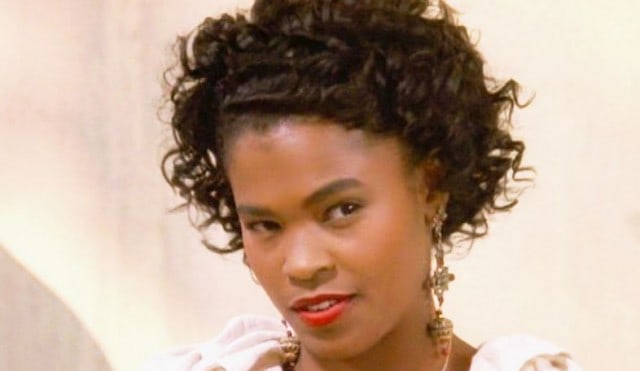 Nia Long as Brandi
Like Cube and King, Nia Long appeared in Friday, as the love interest of Craig (Cube), and she appeared in Are We There Yet? with – once again – Ice Cube. Long has had a lot of work since Boyz, both in film and television (Boiler Room, Big Momma's House, and The Fresh Prince of Bel Air), was voted one of People's 50 Most Beautiful in 2000. In 2004, Long won an NAACP Image Award for her performance on Third Watch. Since then she's appeared on numerous TV shows.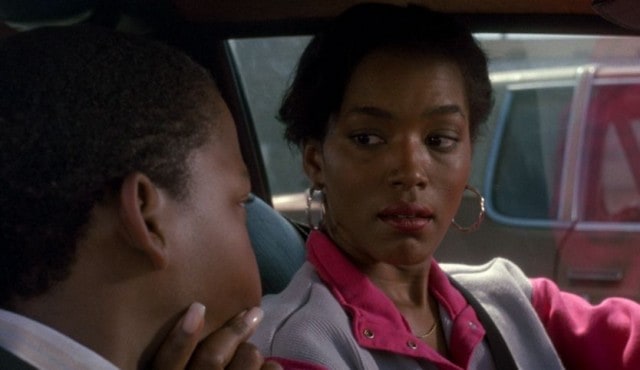 Angela Bassett as Reva Devereaux
Can I just say that Angela Bassett intimidates me? Don't get me wrong; she's incredibly sexy. But she's also ridiculolusly jacked. Anyway, Bassett, like so many other of her fellow Boyz cast members, has had no trouble finding work after 1992. Bassett was nominated for an Academy Award for her role as Tina Turner in What's Love Got To Do With It? (she won the Golden Globe) and later starred in How Stella Got Her Groove Back. Since then it's steady work for the actress who never, ever seems to age.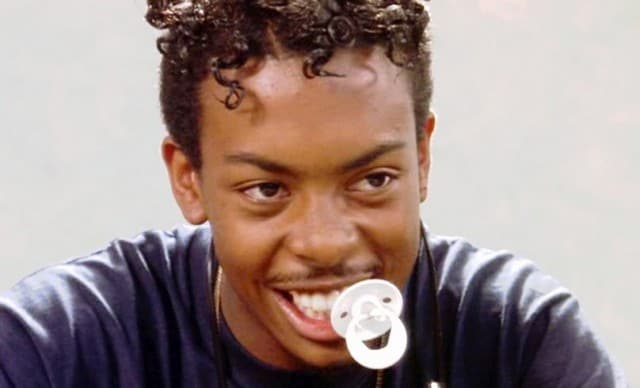 Dedrick D. Gobert as Dooky
Gobert must have been a favorite of John Singleton's, as he appeared in both Poetic Justice and Higher Learning after Boyz. Unfortunately, the pacifier-toting young actor was shot to death just six days before his 23rd birthday. According to an interview with John Singleton, Gobert was an avid street racer, and it was a Vietnamese guy that shot him.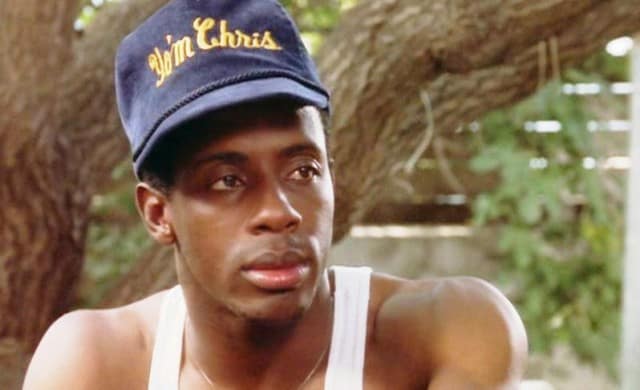 Regi Green as Chris
Green hasn't acted since Boyz N The Hood, but what he's done is perhaps more impressive. Green has become a part of Empowering Youth, a program designed to motivate and inspire young men and women across the country. You can view his website and what he's been doing with Empowering Youth.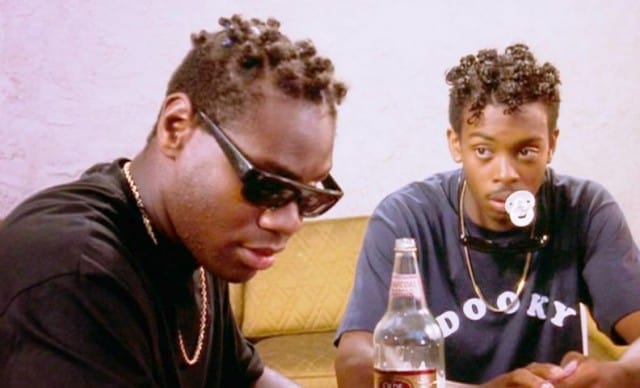 Baldwin C. Sykes as Monster
The imposing Baldwin C. Sykes – appropriately called "Monster" in Boyz – continues to act today, but it's highly doubtful he's been in anything you'd recognize, except for maybe South Central in 1992. He's credited as playing Bad Dude #2, Homeless Man, and Basketball Player, but at least he has been reunited with Morris Chestnut in Not Easily Broken. "Yo, man, I want to go to college, too. You think you can hook me up with a scholarship?"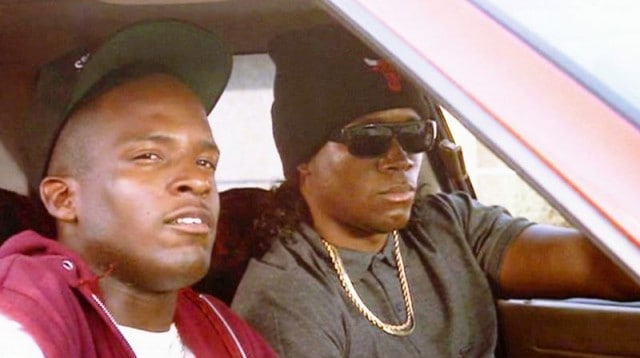 Raymond D. Turner as Ferris
If you remember Ferris, he was the dude in the Bulls ski-cap with the long hair whose boy shot Ricky with a shotgun. He hasn't done much since getting his cap peeled by Doughboy, but to his credit (or his agent's credit?), he's landed small roles on television shows such as MacGyver, Family Matters, Wings, and ER. I just hope that he hasn't cut his awesome hair.
By the way, if you are one of the few (and unfortunate) people who haven't seen Boyz in the Hood, you should definitely pick it up on Blu Ray.