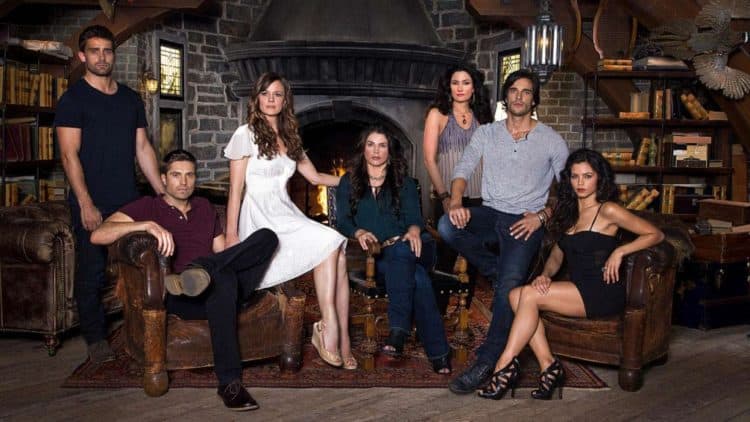 Shows about the supernatural such as Witches of East End have seen a surge in popularity over the years, but they've also seen a great deal of over-saturation which eventually leads to a lack of interest save for the most diehard fans that won't say anything bad about any show or movie that attempts to continue the genre. But given that this show was canceled in 2014 it's kind of hard to imagine that many people still remember it considering how many shows and movies have been heaped atop the pile in the years since. People want a good show, they'll watch stories about witches and magic, but they also want something that's visually striking and not just a great deal of content without a real story behind it. Despite having a few very influential and well-established cast members on the show it just wasn't enough to keep the ratings at an even keel.
Let's see what happened to the cast.
Virginia Madsen
Let's just be honest and say that Virginia Madsen might not be going anywhere. To those that don't like her that might be a point of annoyance, but to those that think she's great and is fun to see every now and again it's pretty nice. Of course one of her biggest movies of all time is Candyman, as she was simply raw and unfettered in the movie and helped to create the cult legend that people still enjoy today. Aside from that however, this show was more likely than not kind of a speed bump along her career, there and gone to be noticed as people see fit. Otherwise she's been rolling onward ever since.
Eric Winter
Eric has stuck to TV be it a series or a movie that he's been starring in ever since the show ended. In truth he seems like one of those actors that follows one trend after another and is there on hand when he's needed but isn't always desired. In other words he's akin to a tool that you need every now and then and are glad to have around but don't bother using if you don't really need it. Wow that sounded mean, but honestly it's a way to say that he's reliable and capable of finding roles.
Go on and admit it, you probably remember her more for Legends of the Fall, First Knight, or even Sabrina, than anything else. But she's been quite prominent in TV within the last decade and more as she's made the transition over. Her skills at acting are still just as potent and she's capable of doing just about anything she sets her mind to. In truth she was one of the most experienced actresses on the show at the time.
Rachel Boston
Rachel made the leap to TV movies pretty seamlessly it feels like since she's been busy ever since the show ended and doesn't show any signs of slowing down just yet. Of course bearing in mind she's still relatively young there's no expectation of her stopping since youth and acting tend to be two things that people in the business can utilize for as long as they can wow the audience.
Madchen Amik
Believe it or not Madchen was in American Horror Story: Hotel for a few episodes. After that she continued onward with her career and at this point is doing fairly well as she's been acting for the last several years and keeping things rolling as much as possible. In fact she even got a part in the show Riverdale and has managed to keep it up until this point.
Jenna Dewan
Possibly the biggest thing to note about Jenna Dewan, for some, was her split from Channing Tatum, especially since the two seemed to be such a great couple. But career-wise she's been doing great since she did manage to get a part in Supergirl and then moved on to other roles. She has at least three projects at this point that are in post-production and as for the future there's no telling yet since updates take at least a little time to discover unless you're the one doing them. All in all though her career has been going great since the end of the show.
Shows concerning witches and nothing else tend to fall under a great deal more scrutiny than shows that diversify and show different supernatural beings sometimes largely because while witches are popular and very fun to see on screen they tend to get romanticized just as much as any other character that's the focus of a classic horror story. The divergent stories that go from the noted legends and fables are to be expected, but the further one goes from the actual legends it's also to be expected that fewer and fewer people will follow.