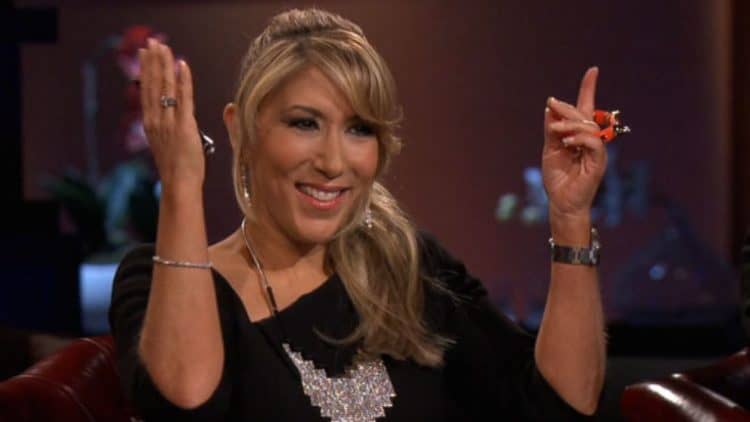 When you visit the Shark Tank official site that lists the products which have been endorsed, you won't find any mention of the weight loss supplement "Rapid Tone" or Rapid Tone Shark Tank" , or on the official site. Instead, you'll find a plethora of contradicting statements about the weight loss supplement from a variety of sources and while some are calling it the miracle weight loss supplement of the year, others are warning that it is a scam you should avoid. Rapid Tone Shark Tank is a controversial diet pill and our research has uncovered some interesting results.
What is Rapid Tone?
According to the advertisements for this product, Rapid Tone is a natural weight loss supplement that contains three key ingredients which are known to aid in weight loss. Garcin ia Cambogia, helps to prevent the body from producing fat and it blocks certain metabolic actions which cause fat to accumulate in the body, increasing metabolism, leading to faster weight loss. Ginseng stabilizes mood, lowers stress levels and boosts energy levels. It also boosts body metabolism. Forskolin is the third key ingredient which is classified as a medicinal herb which is also known to boost metabolism. The combination of these three ingredients results in more rapid weight loss, according to the advertisements from multiple websites offering this product.
Mixed reviews
After researching multiple review sites for Rapid Tone, we found a few who heavily promoted the product and cited the safety and effective weight loss through natural ingredients but these sites also provided links for purchasing the product, with glowing reviews of its effectiveness. You can also find it for sale on Amazon.com, although many of the advertisers warn that there is only one place to find the real thing, and that is the "official company website," which we were unable to verify and confirm. Some Facebook reviews claimed that there were different ingredients in the bottles they received than those that were advertised. We were not the only ones who attempted to research the origins of the company or their "official website," and came up with nothing.
What our research has revealed
We attempted to discover the name of the person who first formulated Rapid Tone Shark Tank. After searching the internet with multiple keyword combinations, there was simply nothing there to substantiate the original creator, or the company responsible, instead we found multiple ads promoting the product, along with just as many warnings that Rapid Tone is a scam. After reviewing multiple episodes of Shark Tank's weight loss episodes, we found episodes containing pitches for products that include some of the ingredients found in Rapid Tone but none of them were pitches for this product. It's as though whomever created the supplement simply took the information about the three key ingredients from Shark Tank and other resources, such as Dr. Oz's promotion of Forskolin, and put them into a supplement, tagging it as a Shark Tank product.
What we found on Rapid Tone's social media site
Upon visiting the Rapid Tone Facebook page, we found that there were multiple posts from people who had tried the product. We didn't find any of the glowing reports that we had found in the advertisement reviews posted for promotion of sales of Rapid Tone. Instead, we learned that the majority of people posting on the Rapid Tone Facebook page shared that the product did not work, and even worse, when they ordered the supplement, many were charged far more on their credit cards than the advertised price. Attempts to get the excess money refunded were unsuccessful and in some cases, the paying customers who had used their credit cards to purchase Rapid Tone received no reply from the sellers. The information contained on the Rapid Tone official Facebook site suggests that this is in fact a scam, and you can check it out for yourself.
A review of the facts
You can conduct your own research on Rapid Tone Shark Tank and you will discover that the company is not listed any where on the Shark Tank history. It's not a Shark Tank product but it looks as though the manufacturers of the product took ideas from other weight loss product pitches made on the show. This is the first red flag. The second is that we were unable to locate any information on the official Rapid Tone Shark Tank website other than their Facebook page. This is where we discovered a high number of reviews. We read one review out of dozens that claimed the product worked, and the rest mainly complained about being scammed out of money when they purchased the product and poor customer service when they attempted to have the charges adjusted. Whether the product helps in weight loss or not is something that is difficult to confirm because there are no substantiated studies on the Rapid Tone Shark Tank product itself, rather just on the ingredients that they claim are in the formulation.
Our final conclusion
Due to the lack of transparency in the company that manufactures Rapid Tone Shark Tank, there is no way to verify it's legitimacy or to confirm that this product comes from a reputable company. It's as though the original manufacturer does not exist outside of a vague Facebook page and a plethora of ads geared at promoting a product without verifiable proof that it works. Research of verifiable reviews from real people who have interacted with the vendors of this product are negative and show that many of them were overcharged when they bought the product, and in most cases, the excessive charges were not refunded. We only saw one who claimed to receive a refund after threatening to take legal action. The consensus of the only verifiable reviewers we identified warn the public that Rapid Tone is a scam and it should be avoided. We found no evidence to refute their claims.