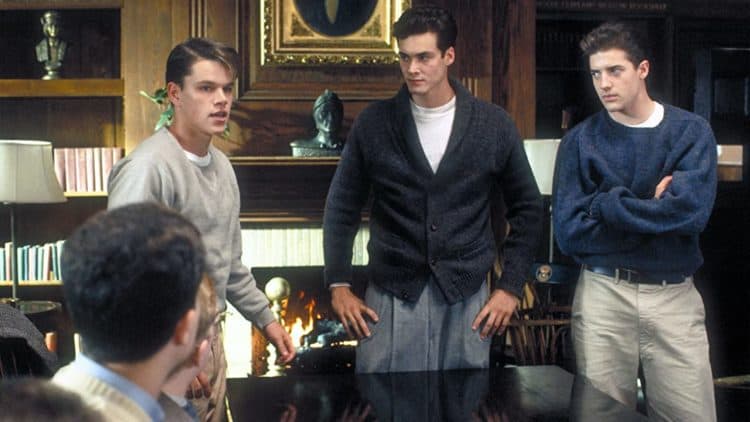 As far as what happened to Randall Batinkoff, that's easy. He's still acting and still doing what he's been doing for quite some time. While his career has been easy to take notice of for a long time, it's never been quite as outstanding as many others, either by design or by dint of acting alongside other actors that went on to become huge names in the business. If there's any animosity or regret for not following that same path however it hasn't materialized in a public way since Randall is still doing what he feels passionate about and is still very involved in the business. Of course one thing that a lot of people, both those who are successful and those that have stayed more or less on an even but not as noticeable path, would agree to is that it doesn't matter so much if a person makes the millions and sees their name on a marquee over and over, it's about having passion for what you do and being able to learn as you go while applying what knowledge you've gained in order to facilitate the enjoyment that one gets from their job. In other words, the more open you are to a continual state of learning, the more enjoyable your position in life can be as you keep yourself open to new experiences and new methods that can heighten the pleasure one gets from the job.
Randall has been around since the 70s as he was discovered at a young age and brought into the business in one of the ways that many people could claim, by shooting commercials. Everyone has to start somewhere, right? As he continued to stick with the business though things kept looking up and up until he was working with some of the biggest up and coming names in the industry and it appeared as though he might be counted among them at one point. That time came and went obviously and while some folks moved up the ladder in a big way it does feel as though he moved forward and gradually up while doing his best to simply put in one great act after another. There are a lot of reasons why some people ascend in the Hollywood hierarchy and others don't, but the fact is that people stay because they either enjoy getting a paycheck or they enjoy the job, or both. Randall has put in a few very noteworthy performances, though one of the most memorable and convincing came during the movie School Ties, which starred a handful of up and coming names that would eventually make their own hits as they continued forward.
The story is a fairly simple one but it's also compelling since it continues a narrative of an America that has happened in the past and hopefully will cease happening one day, though that hope appears to be in vain. When David Greene, played by Brendan Fraser, attends a well-respected prep school he hides the fact that he's Jewish when it's discovered that the place harbors a serious anti-Semitic streak that is quite prominent among the student body. Rip Van Kelt, played by Randall, unfortunately gives way to this attitude when David is outed by their fellow classmate, Charlie Dillon, who is played by Matt Damon. There aren't a lot of movies in which Damon plays the antagonist, but he hits the nail on the head in this one as he becomes one of the worst individuals in the group. While Kelt doesn't do much to stop it, he does do the right thing finally when Dillon is caught cheating and reports his fellow classmate even as David is trying to take the blame to keep the rest of the class from being punished for Dillon's wrongdoing. As a result Dillon is kicked out of school and David gets to continue, but one can imagine the level of resentment that would linger in such a situation.
Throughout his career, Randall has been keeping things steady and taking on various roles that might not have been fully noticed but are still keeping him busy. He actually has a couple of projects that are currently in post-production so it's possible that we'll be seeing him again very soon, be it on TV or possibly even on the big screen, we'll have to wait and see. It's also fair to say that he's not bad off when it comes to how much he's amassed over the years, as he's quite comfortable and has managed to create a personal fortune that's not among the biggest in the industry, but is more than enough to keep him comfortable. All in all Randall has been around for quite some time and doesn't appear to be ready to call it a day.
Tell us what's wrong with this post? How could we improve it? :)
Let us improve this post!