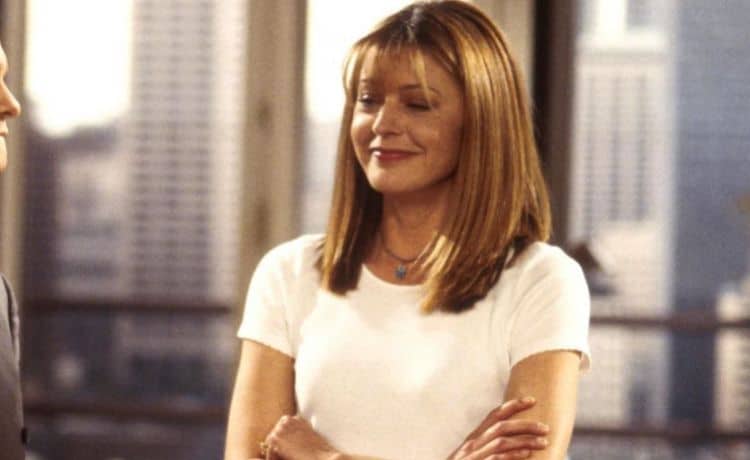 Jane Leeves has had a solid career to date and it's not over by a longshot. The 59-year old actress is still quite active in TV but hasn't done as much in the movies over the past several years, perhaps thinking to focus on her TV career instead, which has been treating her very well since she's been a regular on a few shows over the past couple of decades. One show that pretty much anyone is going to know her from is Frasier since she played the role of Daphne, the caretaker of Marty Crane and eventual love interest of Frasier's brother Niles. Such a role wasn't what made her in the first place since she'd been working steadily up to that point, but it did cause her popularity to take a huge jump since from that point on pretty much everyone that watched the show knew who she was, and her face became known to even more people as time went on. One could say that the show did for her career what the rest of her time in the spotlight was still working on, it catapulted her into a new level of fame that she embraced quickly and without any real issue since she continued to climb in a big way from that point.
In recent years that fame has cooled a bit as the next generation has matured and the generation after that has been on the rise. That's kind of how it works really, since there are only so many exceptions when it comes to acting where a member of the older generations will be able to retain the same level of fame that they enjoyed years before. It's not so much that the stars become less popular, it's that they begin to slow down and become a little more selective about the parts they take, which is evident for a few reasons. For one, it's hard to take on a younger role any longer when age is taking a firm grip and isn't about to let go. There's only so much that can be done when it comes to face lifts, tummy tucks, and other surgery meant to make a person look younger than they are. Some folks luck out and age well, meaning that they don't look as old as they actually are, while others opt for the knife and do their best to make certain that their image is upheld as much as it can be. To date it doesn't sound as though Jane has had any procedures, and she's even spoken out about this in the past since she's perfectly okay with looking her age and staying away from the operating table.
To speak out against plastic surgery these days, or even in the recent past, is usually seen as taboo since people sometimes don't want to admit to having any work done, especially if they want others to somehow believe that the aging process is responsible for their fish-like features and lips that protrude nearly an inch from their faces, or for the skin around their eyes to suddenly tighten in an unnatural manner. Jane is fine with who she is and what she looks like, which makes it easier to respect her as a person and as an actress since she's not putting on a show when she's off camera, and is happy to put on a bit of makeup and let people see her as she is. At that point it doesn't matter what else she says or does, it's easy at least to respect her for this one thing, and that's enough to see her as a person. On top of that fact though, she's been a very pleasing actress to watch since she tends to play very mothering characters that are usually kind and very caring towards others, which can become a bit of a stereotype, but the great thing is that thanks to the Daphne character she's the type of character that's a pushover and she certainly has her own opinion about various things and doesn't back down to other people. That alone is something that makes a strong actor, no matter their sex, since the ability to stand up for themselves and exude at least some sense of confidence is far more attractive to a lot of people than someone that appears uncertain and quite weak when in front of other people.
This could be why Daphne and Niles made a little more sense than some people thought on Frasier, since Niles was confident in his own field of expertise, but was kind of weak anywhere else. Daphne on the other hand was strong-willed and more than a little eccentric, which meant that she and Niles were quite opposite, which can work when it comes to attraction. But in terms of her overall career, Jane has definitely been a very strong and capable actress that has made her own way and done so with a great amount of confidence.