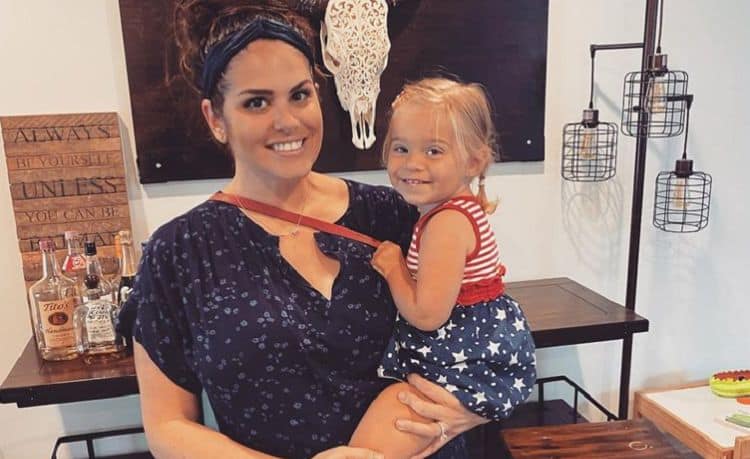 Amanda Zuckerman is nothing if not controversial. She's been referred to as a villain, and that's the role she's played on reality television for some time. She's part of the "Big Brother," franchise, and she's made it clear to the world she's never been there to make friends. She's there to play the game, and she's there to win the game. More importantly, she's there to be sure that no one else is in her way and that not one person in the group is able to beat her. But, what is she really like? We'll tell you.
1. She's in Her 30s
It doesn't surprise anyone that she's in her 30s. She always comes across as someone who is older than everyone else based on her own behaviors. She was born on May 11, 1985. This means she celebrated her 35th birthday mid-pandemic in 2020.
2. She's a Native New Yorker
Perhaps something else that fails to surprise anyone who knows her is that she's from New York. She's born and raised there for some time before she relocated. However, she's managed to maintain that New Yorker personality – big and boisterous.
3. She's A Floridian
It does seem that many New Yorkers migrate down here to the Sunshine State, and who can blame them? Our weather is gorgeous all the time, and we have the best of the best of everything. She left New York and now calls the lovely Boynton Beach home.
4. She's in Real Estate
She's a real estate broker in Florida. She works hard to ensure that her business is successful and that she is able to get her life to work out for the best. She's had a lot of skill to lend to her business, and that has allowed her to become someone people love to work with.
5. She's Confident
If there is one thing that she's very obviously in life, it's confident. She calls herself confident all the time, but she also calls herself sexy and funny. She might not have the best reputation in the Big Brother house, but she's apparently a hilarious kind of woman.
6. She's A Mom
She and her husband, Mick, have a little girl. Her name is Madison, and she turned two in December 2020. Just before their daughter's second birthday, they announced that she is going to have their second baby in 2021. This time around, they are going to have a little boy. It was a tough journey, and their pregnancy announcement at Disney World in November of 2020 was a very sweet one complete with Mickey Mouse ears and little personalized tees. She shared the photo with the world, and fans were very happy for her.
7. Pregnancy Was a Difficult Road
Getting pregnant was not an easy journey for the impending mom of two. She went through the IVF journey to become pregnant, and she's been very open about it. She's been sharing with her fans that she is dealing with a lot because of it, and her fans seem to be quite happy that she's opened up about it and that she's being honest about what a difficult journey it's been.
8. She's Proud of Herself
Amanda Zuckerman is a woman who is proud of herself. She knows she's done some pretty big and impressive things, and she's very happy with the way her own life is going. She's happy that she's managed to do what she's done with her career, that she's managed to make a little family with the man she loves, and that she's been able to accomplish so much.
9. She Has a Great Motto
"Wherever you go, there you are," and it's so good. Basically, where you are in life is through no chance. It's where you brought yourself. It's where you are because you put yourself there. It's where you are because you made this happen. It's where you are because it's where you chose to be.
10. She Found it Hard to be Away From Home
While she was away from home spending her time on the show years ago, she found it most difficult to be away from home. She wasn't even a mom at that point in her life, and she found being away from her family and her friends more difficult than anything else that had to do with the show. She has a dog, too, and being away from her dog was a problem. Of course, many dog owners feel the same way.