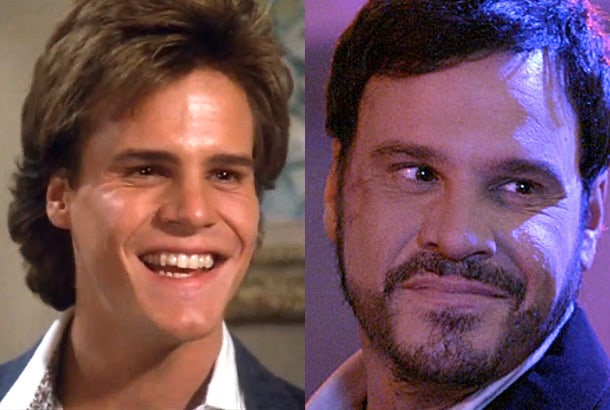 Craig Sheffer is an American actor who has appeared in a wide range of movies and TV shows. In brief, he got his start in the soap operas. To be exact, Sheffer first appeared on One Life to Live and then on The Hamptons. In time, his roles provided him with what it took for him to be chosen for a series of lead roles that for a time, put him on the brink of superstar-dom.
First, Sheffer appeared as Cabal in Nightbreed, which was centered around a mental patient victimized by his serial killer psychotherapist before managing to find shelter with a hidden community of monsters. Although it was neither a critical nor a commercial success, it nonetheless managed to become a cult classic, which is why a fair number of people still regard Sheffer with some fondness. After Nightbreed, there were also the roles of Norman Maclean in A River Runs Through It and Joe Kane in The Program. Of course we'll never forget him as Hardy Jennz in Some Kind of Wonderful. His performances in these movies were followed by more appearances in more media projects, but in time, his career seemed to have stalled.
Whatever Happened to Craig Sheffer?
Sheffer has continued acting since the 80s and 90s. Most of his roles have been in relatively unknown media projects. For example, he appeared in three movies called Flying Virus, Turbulence 3, and Tales from the Crypt Presents: Ritual in 2001. Other times, his roles have been brief appearances in better-known TV shows such as CSI, Criminal Minds, and The Mentalist.
However, it is interesting to note that Sheffer did have a role of some note on One Tree Hill as Keith Scott, which was noticeable but not quite one of the main characters. In total, the character was around on the TV show from 2003 to 2007 before making a return in 2012 as a guardian spirit of sorts, which is somewhat ironic considering Sheffer's penchant for horror movies. With that said, it is interesting to note that Sheffer has actually stated that he was not particularly fond of the role because the character was a bit too simple and straightforward whereas he preferred something more interesting.
Since that time, Sheffer has continued acting, though it seems that he has been slowing down somewhat. For example, he is not described as having acted in either 2007, 2009, 2011, 2014, and 2015. There is no real information regarding the exact causes of his absence, which makes it difficult to even speculate.
Where Is Craig Sheffer Now?
The last time that Sheffer was in the news was when he played the role of William Porter in Code of Honor, which was released to video on demand in 2016. In brief, William Porter is the protege of Colonel Robert Sikes, who was played by Steven Seagal. Since Sikes has turned into a vigilante who is assaulting gangsters, mobsters, and politicians, Sikes has been brought in by the local police force to bring him to justice. Unsurprisingly, Code of Honor did not meet with a positive response from critics, with one critic commenting that it was as bland as its name.
Since that time, Sheffer has not been credited again, but if his past pattern holds true, it is probable that he will pop up in some other media project sooner or latter. Whether it will prove to be important or not remains to be seen. Likewise, whether it proves to be successful or not remains to be seen. However, it seems safe to say that the 57-year-old Sheffer will not be reclaiming his former heights anytime soon barring something most unexpected.
Tell us what's wrong with this post? How could we improve it? :)
Let us improve this post!