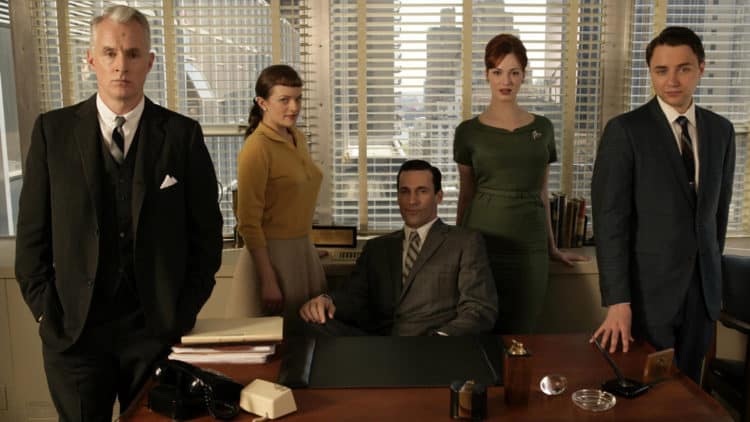 Mad Men was a show set in the 1960s and focused on an advertising firm and the people in it. Aside from their lives at work however the show focused on their lives at home as well and the constant struggle to stay on top of everything from their clients to their personal lives. It was a show that many flocked to in order to find out what was happening in each and every episode and it was also a show tha managed to become a highlight of the cast members' careers. This show was a multiple award winner that was highly discussed at work, in private, and just about anywhere people could gather to gossip about it. It was also lauded for being incredibly accurate with the time period in which it took place.
Here's what happened to the cast after the show ended.
John Slattery – Roger Sterling
John's got an impressive list of credits to his name throughout his career and he's even been an influential character in the MCU as Tony Stark's father in a couple of movies. He's shown up as th elder Stark a couple of times, first in Iron Man 2 and then in Ant Man and Captain Ameria: Civil War. He's kept fairly busy but at this time it doesn't look as if he's done anything since last year. If he's going to come back it will hopefully be soon.
Elizabeth Moss – Peggy Olson
Elizabeth has stayed plenty busy since Mad Men ended with movies and TV. One of the roles that has come to define her career however has been the one she plays in The Handmaid's Tale, which has been hailed as one of the best shows on TV at this time by a great many fans and several critics. Her career has gone on for a good while now and it seems that she has a lot left to give, so it's going to be interesting to see how long Handmaid's Tale lasts and what might be next.
January Jones – Betty Draper
January really hasn't been seen in much when it comes to film since around 2014. Her TV roles have lasted for a few years longer but it almost seems as if her career has kind of diminished in the years since the show went off the air. At one point and time she was one of the stars that was expected to have a breakout role or two that would allow her to become one of the biggest names in Hollywood. Obviously things happened and her career kind of went a different way.
Christina Hendricks – Joan Holloway
Christina has kept herself busy since the end of the show and has been in live action as well as voice roles that have allowed her to keep building on her career. She's been featured in Bad Santa 2 with Billy Bob Thornton and Kathy Bates and has also been in Fist Fight with Ice Cube. Her career is something that many people know about but not a lot of folks talk about. But rest assured she is a popular name and she's earned that distinction.
Jon Hamm – Don Draper
A lot of people tend to think that Jon isn't being used up to his potential and should be given a lot more important roles than he has been since the show was taken down. Honestly though what he has done has been very impressive. His time spent on the movie Baby Driver was very well done, and his inclusion into the most recent movie on his resume, Tag, was even better. Jon seems like the kind of guy that wants a great role but isn't going to push too hard to get it since there's a good chance that he'll end up with a role that will help him out and gain him more exposure as he goes along. Of course he wants to be a star, but it's safe to say that he doesn't want to risk absolutely everything in order to demand that he be given his own movie.
Mad Men was a fantastic example of what can and does happen when you pull a group of talented people together and give them a story to act out that is nothing short of masterful and gripping at the same time. So many people were talking about Mad Men that it actually seems like it would give the Game of Thrones fans a run for their money if you were to compare the two. That might seem to be a little exaggerated but after hearing about this show so often during the time it was on and hearing some people that want it to come back it doesn't feel that way. Sometimes a show comes along that people simply connect with. It obviously agreed with most of the cast as far as their careers go.