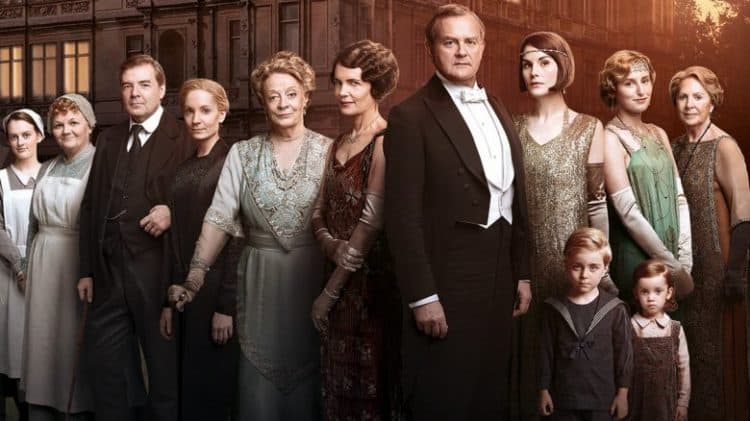 Downton Abbey is a show that is like many others but at the same time makes its own distinction by following a single family, the Crawley's, as they make their way through history and while history makes its way across their lives and those they interact with. This show is one of those that some people might find too incredibly dry but others find absolutely fascinating simply because, well, we all have different tastes. It's been critically acclaimed and has gained a healthy amount of viewers that were completely invested in it for the duration of its run from 2010 to 2015. In that span of time the show managed to show a significant amount of changes in the world around the family as they weathered each one as much as possible and did whatever they could to maintain their place in the world.
But what happened to the cast?
Jim Carter – Mr. Carson
Jim has managed to stay plenty busy since he's been prevalent in TV and films and has managed to lend his voice as well as his acting skills to several projects. One notable contribution was that of the character Cogman in the latest Transformers movie. He got to play the part of the wise-talking concierge/servant to Anthony Hopkins' character in the movie that was immensely powerful but still a proper gentleman.
Lara Carmichael – Lady Edith Crawley
Lara hasn't seemed to do a lot with her career as of late but she is starting to build a resume. Having started back in 2009 she's been on a fairly standard path as she continues to rack up credits and show that she's worth keeping around. Her work in Downton Abbey after all was a good sign that she's one of those that should be able to last for a good long time and prove to others that she's a keeper when it comes to the spotlight.
Elizabeth McGovern – Cora Crawley, Countess of Gratham
According to her resume Elizabeth hasn't really done anything as far as TV goes following Downton Abbey but she has been seen in the movies and on stage before and during her stint on the show. So far it seems that she's kicking things into a higher gear by appearing primarily in movies and continuing to reach for the heights as she tries to maintain a career. So far she's done pretty well to be honest.
Joanne Froggatt – Anna Smith
Joanne's career is obviously in no danger of folding up since she's been quite busy before, during, and after the show and continues to be so as she takes on more roles in TV and in film. She's done a few voice roles and had some success with other various gigs as she's continued to show people that she's worth the effort.
Maggie Smith – Violet Crawley
Maggie is someone that doesn't really need introducing as her face has been seen worldwide and has been plastered everywhere possible. While she's been a known individual for a long time the Harry Potter films kind of cemented her legacy and made her one of the most famous women in the world simply for her role as one of the strongest witches in the entire movie. While she has done a great deal more before and since the movies and the show she'll likely be remembered as Professor McGonagall for some time to come. After all, like every other performance she's done she really made people believe in the character.
Hugh Bonneville – Robert Crawley
This man has a rather extensive resume when you really look at it and it's a wonder that he's had time to do anything else since he's been so busy throughout his career. There's no need worrying that he's going to find anything to keep him going since it seems that he might have a bigger problem just calming down and stopping every now and again. Actors obviously need to keep themselves busy since their job is rarely a guaranteed thing when it comes to job security and there's always a hundred to a thousand people trying to take their spot. But wow, when people get on a roll they tend to stay that way as long as they can.
Michelle Dockery – Lady Mary Crawley
Michelle has stayed pretty busy since her time in Downton Abbey and has been that way for a good number of years. She did manage to go back to the stage where she's currently at and has been thriving for a while now. It's amazing really how this group of actors came together and created something that people truly loved and have still managed to keep on with their own careers in such a successful fashion. Some of them have even hinted that a Downton Abbey movie might be a good idea.
There's no telling if it will happen anytime soon, but it might be kind of interesting.
Tell us what's wrong with this post? How could we improve it? :)
Let us improve this post!