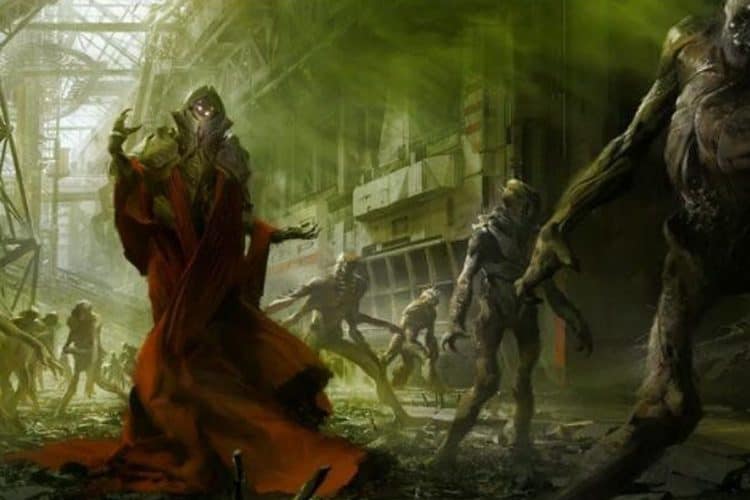 The Witch Queen is the next Destiny 2 expansion that players will be able to get their hands on (not counting seasons), and it's supposed to be a culmination of not only the last few years of Destiny, but it's also supposed to essentially tie everything together. The Taken King, The Dark Below, everything about the Hive, I'm talking everything. While it was supposed to come out later this year, unfortunately, it has been delayed to early next year, which makes 2021 the first year since the launch of Destiny 1 that we haven't had a major expansion release. While we don't know a whole lot about what this expansion is going to include – other than Savathun, The Witch Queen (hence the title of the DLC) being a major protagonist – we do know that Bungie will be hosting a Destiny 2 Showcase on August 24, 2021, which will more than likely reveal some details about the expansion. So, what exactly do we want to see from Destiny 2: The Witch Queen?
Story
The story of Destiny has seemingly been leading up to the arrival of Savathun, The Witch Queen, especially with what's been happening for the last few seasons. Xivu Arath made a sort of appearance in Season of the Hunt (not physically, but she's active), the Cabal were going to start a war with the Hive in Season of the Chosen, and Savathun was behind the entire Endless Night in Season of the Splicer, I'm sure that she'll absolutely be behind whatever happens in Season 15 – and maybe Season 16 if that's going to be a thing – since either of those seasons will be the last bit of content that we get in the game before The Witch Queen releases early next year. I know that many people think that we'll be going to Old Chicago for this expansion, because of a teaser image that Bungie has previously released, but that has yet to be confirmed or denied. As far as the actual story goes, I hope that we get a pretty large story in The Witch Queen. I'm not saying I want it to be incredibly long, I just mean that I want it to be big. I want The Witch Queen to be a massive story with important missions and details. I want Bungie to pull out all the lore books and bring the lore into the game.
Crucible
Even though I'm more of a PvE player myself, it's clear that the state of Crucible has been pretty bad for a long time. While Bungie has actually managed to remedy quite a few issues in their most recent mid-season update, which nerfed things like Shotguns, Dead Man's Tale, and a few other weapons, it needs more. I'm talking more weapons, more armor, more modes, and especially more maps. It's been over 600 days since we've had a new Crucible map introduced into Destiny 2, and The Witch Queen absolutely needs to fix this. While maps are probably the most important thing, I would also like to see some new Crucible modes added with the next expansion, and maybe even some returning game modes (looking at you, Rift).
Playlist Changes
While Gambit is a meme by now, it's actually not in a terrible place right now. All that I'd really like is for the Gambit Prime armor perks to come back, which leads me to my next point. I would absolutely love it if Bungie implemented a reputation boost on specific playlist armor (Strikes, Crucible, Gambit). Right now, there isn't a single reason to use any of this armor, and I think that having a sort of "set bonus" that would increase your reputation with those vendors while completing playlist activities with their respective armor pieces would be absolute perfection. I'd also just like Bungie to put a more renewed focus on playlist activities that isn't just "do X amount of playlist activities to complete X objective." That's just not fun. I think it's probably time we get a brand new playlist activity as well.
Raid
For the last few Raids that have been added into Destiny 2 (Deep Stone Crypt and Vault of Glass), many players have noted that they don't really feel challenging at all after Contest is disabled. I'm really hoping that The Witch Queen's Raid is going to hit it out of the park when it comes around next year. I hope the loot is great, I hope the environment is great, and I hope that it's not a mindless cakewalk.
Subclasses
I'm not really sure if it's safe to say that we can expect new subclasses with The Witch Queen, but Bungie did say they plan on adding new Darkness subclasses into Destiny 2 at some point, so I would just assume that we're probably going to get something in The Witch Queen. I have absolutely no idea what this could be, but a lot of signs are pointing to a poison-based subclass, which would certainly be pretty cool.
There's a ton more that I want to see from The Witch Queen, but that list would be pretty much damn near infinite, so I figured we should probably just wait and see what Bungie has in store for us in August.