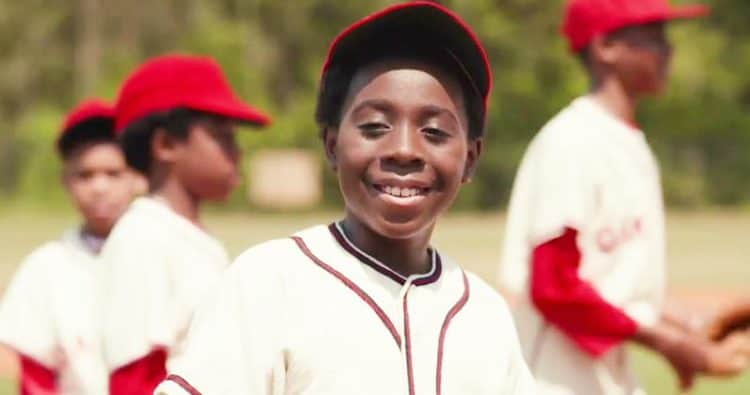 Things have to change to gain a different perspective on life, it's something that a wise person learns as they grow older, and a wiser person learns is not something that can be forced but has to occur naturally. Maybe that's where some of our problems as human beings come from at times; too much is forced and not enough is allowed to happen in a natural fashion. It might sound odd to apply such a thought to a TV show but when it comes to the upcoming program The Wonder Years it's no doubt going to be important to remember since there has been a divide in the fan base when it comes to this show returning in a different fashion than people remember it, but so far the teaser trailer should be able to erase a lot of doubts as to how things are bound to go. Opening up with a different version of the same song that was used decades ago is a nice touch and should be able to lure fans into a sense of familiarity that can hopefully allow people to realize that while this show will be slightly different, the overall intent is as close to the same as it possibly can be. Some might take hope and comfort from knowing that Fred Savage was quite excited to pass the torch so to speak to young Elisha "EJ" Williams when it came to the lead role in this show, while others are bound to be curious to see what kind of differences will emerge as the show goes on. The general feeling from TVOvermind is that if it works then so be it, every story has some validity and needs to be told. Plus, the teaser trailer already makes it clear that this could be a fun show.
The setting is going to be different, the actors will be different, and yes, the all-around attitude of the gathered characters is bound to be a veritable mix of positive and negative elements that will create a very different show, but that's kind of the point. If this was brought back as the same exact show it would likely be kind of boring, not to mention pointless. Had it been brought back as a modernized program it might have been interesting to see how things played out, but that wasn't the goal obviously, and so far things appear to be on a track that could be beneficial to the show, though one has to imagine that being set in Alabama there are going to be a few moments here and there that will make some folks cringe just a bit. It's a different part of the country and the show is set in a different time period when a lot of people were still clinging to old ideas and beliefs that aren't conducive to the way people see things today, so it's kind of obvious that there will be a little friction between the beliefs of today and the manner in which the show is bound to be run. But that's the point, the perspective that's being given is there for a reason, not to chide or browbeat the people of today, but perhaps to remind them of what Americans as a people have tried to move beyond. Either that, or it's entertainment doing its best to be accurate, and should be seen as such.
Personally, I'm ready to see what's been done and how it will continue since the show looks like it could be a lot of fun and something that people will agree is bound to be something different that will shake things up a bit. Pushing too much of the same material can become stale and outdated, which means that it's time to switch the angle and come up with something that's just different enough but not so much that it's bound to alienate and possibly upset viewers. That is something that networks still have to think about, and something that can be a detriment to storytelling sometimes. The fans do have a great deal of influence when it comes to liking or disliking a show, meaning that the viewers can tank or elevate something according to how willing they are to watch what's being presented. In some cases, the shows that are rolled out for the viewing pleasure of the audience hit the ground running and don't have any huge issues that people can see, but in others, people tend to respond in ways that are anything from thankful to absolutely spiteful. After watching this trailer it feels as though the upcoming show will be one of those that people might actually like if they give it a chance, since the perspective of the story has definitely changed, but some things have remained the same.