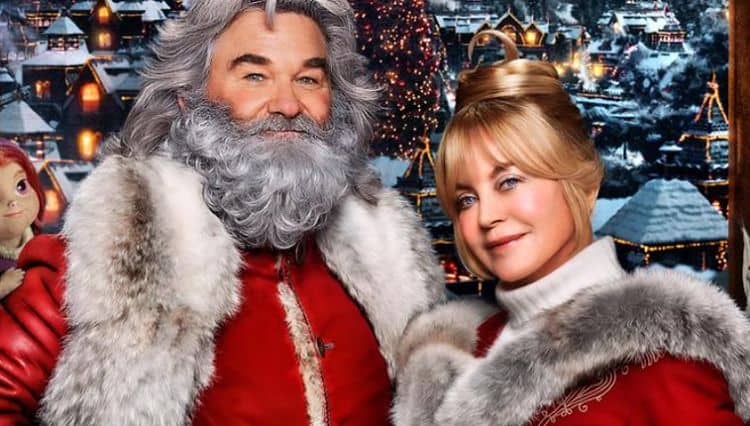 Threatening Christmas with Belsnickel
Christmas seems to be a popular holiday to threaten, as The Christmas Chronicles 2 raises the stakes with the introduction of Belsnickel, a character connected to the Santa Claus legend. Belsnickel's goal is to disrupt Christmas and expose Santa's world by stealing the one thing that keeps it hidden from everyone. Julian Dennison joins the cast as Belsnickel, and if you've seen Deadpool 2, you'll recognize him as Firefist/Russell, a character with a menacing presence. We're yet to discover Belsnickel's motives, but it's clear that he has a score to settle with Santa, who will do everything in his power to make things right and save Christmas.
Goldie Hawn's Prominent Role as Mrs. Claus
It's evident that Goldie Hawn will play a more significant role in the sequel as Mrs. Claus, compared to her brief appearance at the end of the first film. Hawn's character will likely emphasize the importance of Mrs. Claus in the overall operation, as many Christmas movies tend to focus on Santa and the elves, often overlooking her contributions. Even The Santa Clause with Tim Allen didn't feature Mrs. Claus until the second movie, and by the third, she was still primarily seen as Santa's wife, albeit with a more substantial role as a teacher.
In reality, Mrs. Claus has probably been a significant driving force behind the Santa Claus legend since its inception. The wife of a man who works tirelessly all year to fulfill a quota and then travels the world in one night must be incredibly patient and supportive. Her role in Santa's downtime is rarely explored in movies, but her increased presence in The Christmas Chronicles 2 adds a new dimension to the story.
Kurt Russell and Goldie Hawn's On-Screen Magic
Kurt Russell and Goldie Hawn have been together for so long that it's hard to imagine them apart, but they have both pursued their own careers for many years. When they're together on-screen, their chemistry is magical, elevating the movie to new heights. They've appeared in a few movies together before The Christmas Chronicles, including Overboard, Swing Shift, and The One and Only, Genuine Original Family Band. While these movies may not have been as popular, Overboard remains a classic, showcasing their incredible on-screen dynamic.
In The Christmas Chronicles 2, Mrs. Claus tolerates Santa's exuberance, understanding that his risk-taking is usually for a good cause. With Christmas on the line, it's clear that Mrs. Claus will do her part to save the holiday.
Will The Christmas Chronicles 2 Live Up to the First?
The sequel appears to be just as entertaining as the first movie, which was well-received but also criticized by some for its repetitive 'save Christmas' storyline. While this theme is enjoyable for children and adults who fully embrace the holiday spirit, it might be refreshing to experience a Christmas season without the high stakes, à la Christmas Vacation. Regardless, The Christmas Chronicles 2 promises to be a fun and heartwarming addition to the holiday movie lineup.
Tell us what's wrong with this post? How could we improve it? :)
Let us improve this post!