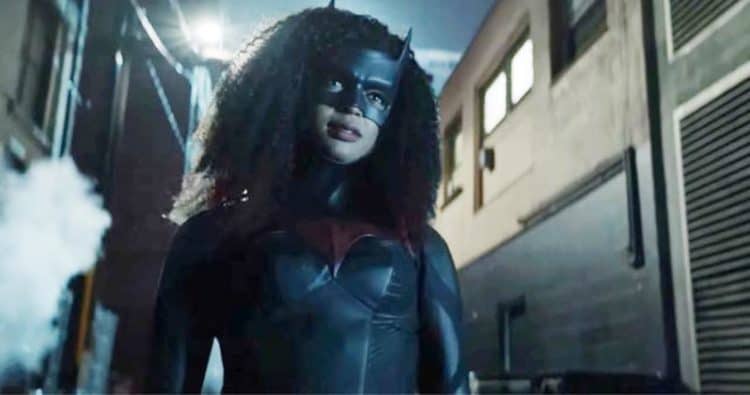 So let's put it this way, one thing that Batwoman season 2 has going for it so far is that it's not starting off with the same 'don't trust a man to do a woman's job' attitude that the first season did, which alienated a good part of the fanbase. Nope, this time around everyone is mourning Kate Kane and wondering where in the world she went, as another woman steps into her role and puts her own look on the batsuit, altering it again. Hey, that's not a big deal, and the hairstyle is just that, it's a hairstyle. But what's really looking like it will hamper this season, and I could be wrong, is that it looks like more of the same with a different leading character, which is bound to hurt the show rather than help it. There's been a good deal of explanation and exploration into why Ruby Rose stepped aside and I'm not about to rehash that at this second, but the thing about this coming season is that it already looks like a whole lot of the same stuff that will lead up to the emergence of a new Batwoman that is only being changed for social justice reasons that again, I won't go into. The reason why this could end up being such a bad move on the part of the show and the CW is that changing a lead character out like this is rarely ever a good idea. It would have been better to simply cancel the show and think about picking it up later on. But where the whiff of money exists, one can reasonably state that executive producers are going to say 'let's do it', and give the green light to some of the most insane ideas.
Sure, plenty of people are going to stick up for this show, and that's just fine since everyone's entitled to their opinion and it's bound to happen that people are going to be all for the second season, either because they don't care who plays the lead character, which is understandable, or because it's Batwoman, and that's the only reason they need. Without trying to offend people, some folks are so OCD about their shows that if they don't watch every episode from start to finish and every season, no matter how bad it gets, they might actually have a panic attack. Yes, there are people that feel this way and will watch every single episode no matter how cheesy it becomes. Unfortunately for those that are this way and for fans, it does look as though, from this trailer, that season 2 is going to be more or less hum-drum and not nearly as effective as the first season, if only because it feels like switching gears without remembering to hit the clutch first. It's disorienting, it's jarring, and it can work, but only if one really forces it through.
I could be entirely off the mark and wrong about everything, and if that happens I'll gladly say so, but right now, just looking at the trailer, it feels that there's going to be too much pining over Kate Kane and then a sudden shift as the whole "Time to be powerful" angle hits and the new Batwoman not only takes to the streets but also makes a few design changes that folks are likely to pick up on and really lay into. Seriously, the design of the suit isn't that bad, and while the hairstyle in both seasons already looks less than practical (why give an enemy something to grab after all), it comes down to aesthetics that are bound to change at one point or another and aren't worth getting bent out of shape about. The only thing that might need to change eventually, if it comes up again, is the idea of 'women can do anything men do but do it better' attitude that's not one hundred percent wrong but is one hundred percent not needed since Batwoman is tough enough without having the need to remind everyone that she is in fact this great. But make no mistake, as tough and as awesome as she's being made out to be, she's not Batman, and were the dark knight to ever make an entrance into this show, which doesn't feel likely, Batwoman's skills wouldn't be defunct, but she would be second-best without question unless the writers were told to skew the story so that she had a distinct advantage. If you think that wouldn't happen, you haven't been paying attention to comic book movies and shows.
We'll have to wait and see how season 2 goes before really trying to determine if things are going to start looking up, but right now the prediction is that it very well might go off without a hitch, but it does feel as though the show is just digging a deeper hole.